Living Structure making the rounds.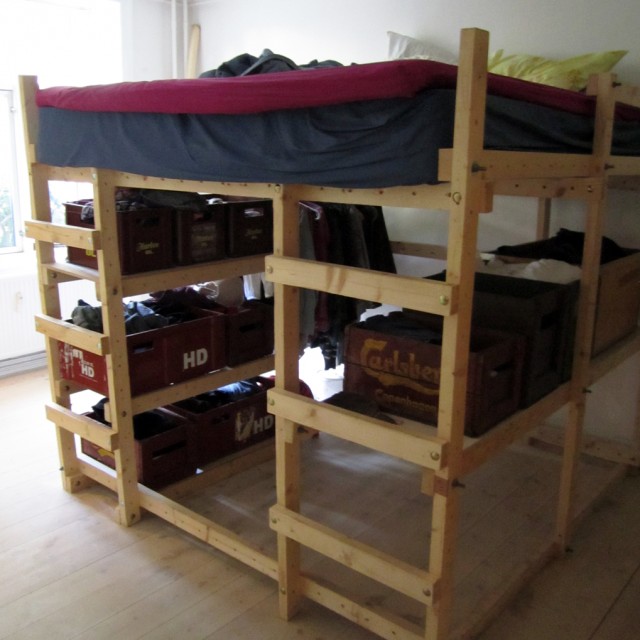 Ken Isaacs wrote How to Build Your Own Living Structures in 1974.  We built our own Living Structure for sleeping and storing clothes in 2010.
A Living Structure is an organizational system and an idea. Ken Isaacs was an architect and design educator. He is now retired.
Isaacs built the first Living Structure in Peoria, Illinois in 1949. Thereafter, he continued to develop his ideas through teaching and research at various design schools, including the Rhode Island School of Design and Illinois Institute of Technology. Isaac's was a self-described survivalist "concerned with the survival of all people." He was and is interested in inspiring people, especially students, to think differently about how they impact and relate to the world around them.  We have it from an acquaintance who interviewed him recently, that he is happy to know that his ideas are still circulating and influencing people.
The Living Structure is one of several different designs that Isaac's created within his modular Matrix system. It can be made from off-the-shelf materials like wood, steel piping or bamboo. Matrix designs can be quickly framed up to make indoors and outdoors Living Structures. The system is based on interlocking cubes that rest on each other for support.
How to Build Your Own Living Structures is one of the books that started the Library of Radiant Optimism Project which Brett and I have worked on for several years. It was also the first book we scanned and made available for free download from our site and our good friend Marc Fischer's Public Collectors site. This scan has reached a lot of different artists, designers and researchers who are interested in Isaac's ideas.We are happy to be a part of sharing this incredible history.
Here is a list of a few I have found:
Rollo Press, Bootleg N° 01 How To Build Your Own Living Structures (Revisited)
Alec Farmer and his thesis project at the Glasgow School of Art and Design.
Digital Justice,Ken Isaacs, and books on climbing and housing. A recent exhibition at the New Jerseyy space in Basel, Switzerland.
Pop-up City, Amsterdam based urban design blog.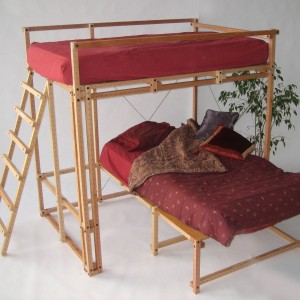 And these people have taken Isaac's ideas and turned it into a kind of club. Calling themselves Gridbeamers, their site shares all the different Matrix system projects they have made. Pretty inventive.
Radio Aktiv Sonic Deep Map (2013)

SUPERKILEN – Extreme Neoliberalism Copenhagen Style

Download our guide:

Video interview:

Watch our interview of SeedBroadcast, a mobile project that is part seed library and part seed-saving-story-collecting machine-recording the stories of seed saving, farming, and food sovereignty work being done around the US.

BOOK: Deep Routes

Bonnie co-edited this collection of essays that reflect on who gets to define a region and what the struggles are in relation to being in a place and demanding social justice across many issues and terrains.

---

Download a poster Bonnie made about biodiversity in a vacant lot in the Amager borough of Copenhagen, in collaboration with biologist, Inger Kærgaard, ornithologist, Jørn Lennart Larsen and botanist, Camilla Sønderberg Brok: A BRIEF TAXONOMY OF A LOT

---

We made and installed a network of bat houses in Urbana, Illinois, to support the local and regional bat population, but also to begin a conversation about re-making the built environment.
READ MORE

---

BOOK REVIEW:

We write often about artists and art groups that work with putting 'culture' back in agriculture. Here is a new favorite: myvillages, a group of three women based in Germany, the Netherlands, and the UK. Read more...