We write often about artists and art groups that work with putting 'culture' back in agriculture.  Here is a new favorite: myvillages, a group of three women based in Germany, the Netherlands, and the UK. Founding member Wapke Feenstra, recently sent the MQ the group's new book, Images of Farming. It is the inaugural book from a new theory and culture imprint, Jap Sam Books, based in the Netherlands and it focuses on myvillages research into historical and contemporary preconceptions about what farming looks like and what being a farmer today means.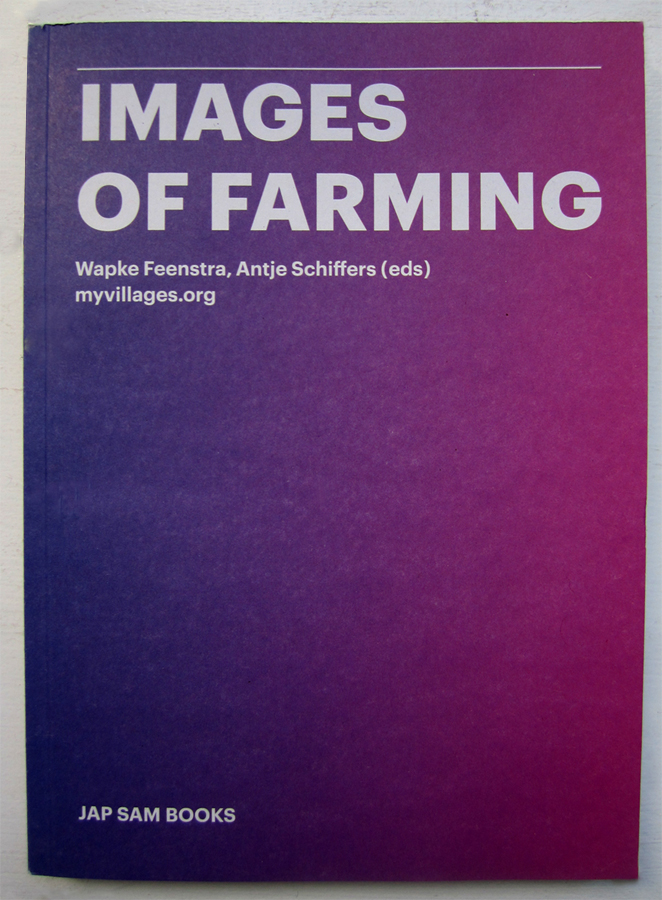 "Everywhere, there is evidence of the human attempt to organize the land in order to extract as much from it as may be economically viable,"-Roger Owen, " Go to Google.com," Images of Farming
In the book's introduction, Feenstra and Antje Schiffers another group member, attribute contemporary art's agrarian turn to global concerns over food production, from organics to genetically modified foods, and increasing interest in environmental sustainability. The book comes out of a symposium led by myvillages in 2010 on the same subject.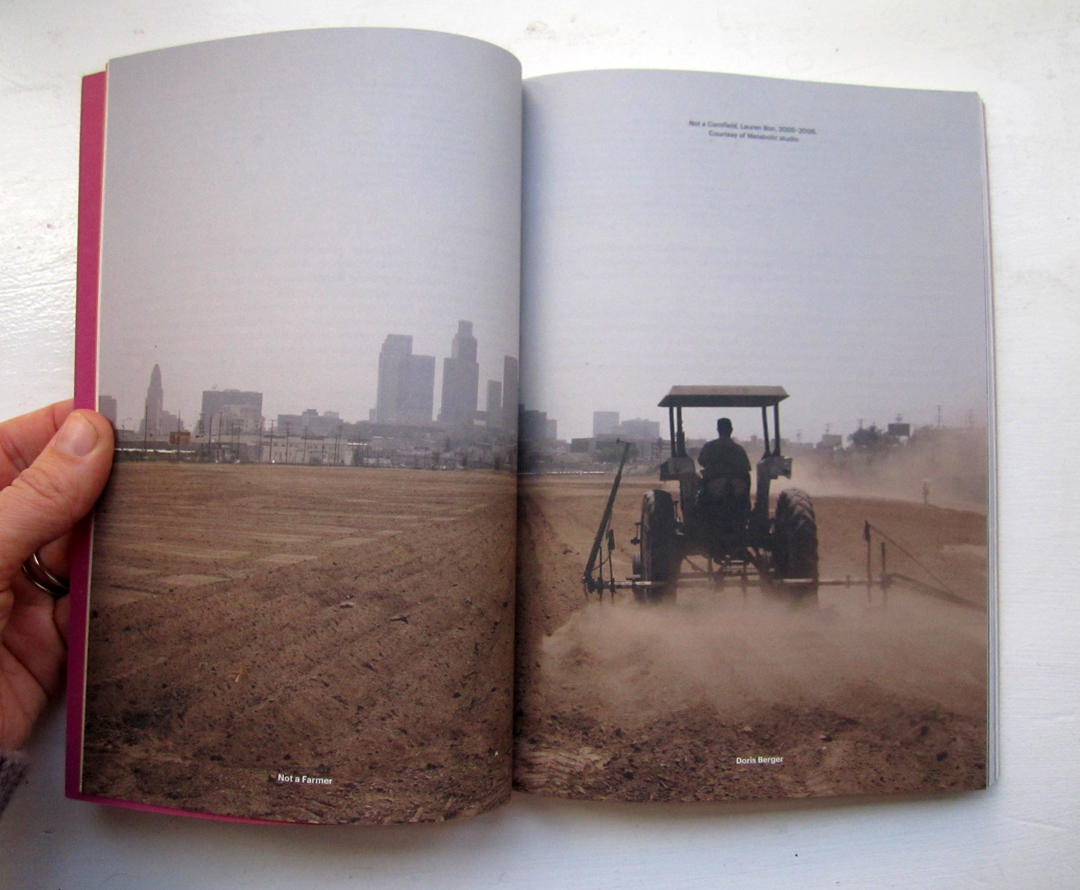 Feenstra, Schiffers, and Kathrin Böhm began working together in 2003 when they found that they all shared in common a childhood spent in rural agricultural communities.  The group has focused on not only making, but reflecting on the visual culture associated with agriculture with projects like their research project, What is a farm? To participate, people  draw their idea of a farm for myvillages. Much like the Images of Farming book, the drawings move from the remembered childhood brushes with agriculture to specific plans for how industrial aquiculture should function today.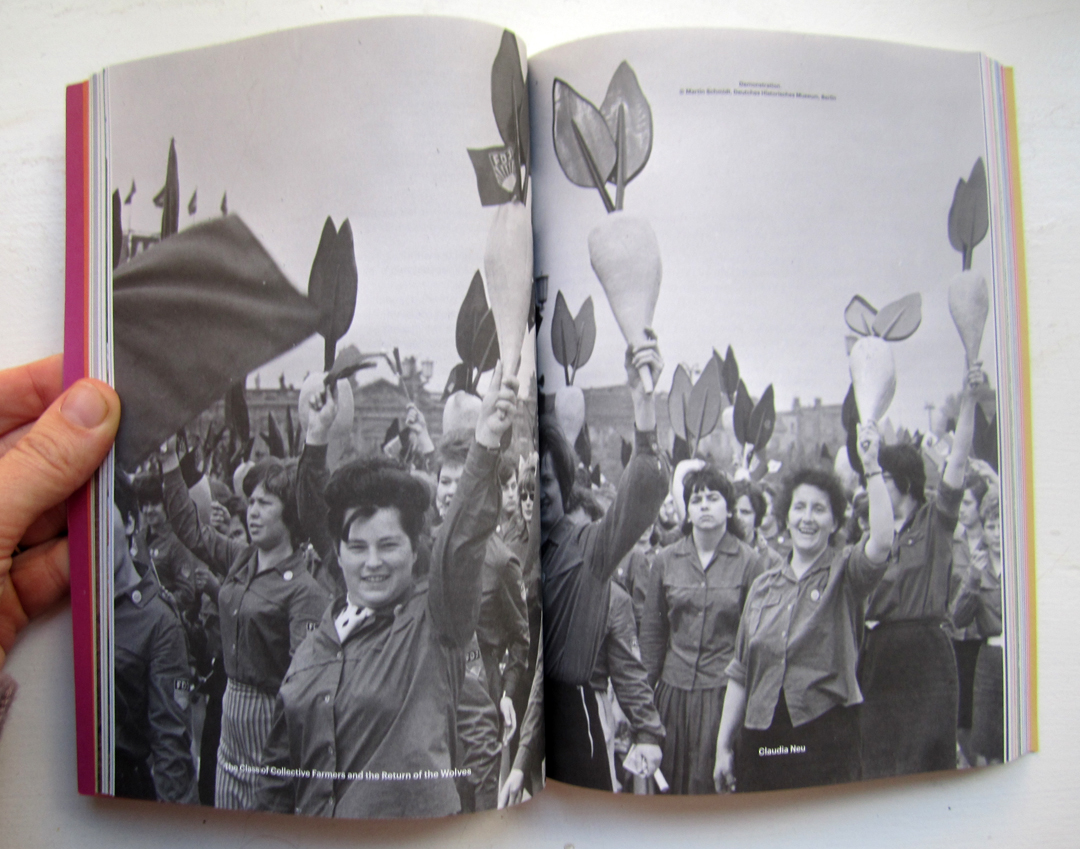 "For more than 7,000 years. there has been a narrow link between farming activities and the formation and history of landscape."- Hansjörg Küster, " Agriculture Creates Landscapes," Images of Farming
Images of Farming is a collection of photographs, drawings, and essays that explore the visual culture surrounding farms and farming. Many essays start with personal memories of experiences on farms like Amy Franceschini's Mirage, Myth and Monoculture, or Roger Owen's, Go to Google.com, or even The Parent Material by Ted Purves and Susan Cockrell. Others begin with art historical sources.  Alexandra Gaba-van Dongen traces the image of a female farm worker carrying a vessel on her head in paintings, ceramics, and prints in On Top of my Head, while Robert-Jan Muller looks at farming in Dutch art from the 16th to the 19th century in Beasts to Angels. Other essays focus on what is happening on European farms, right now, from Feenstra's own investigation of the phenomena of Pig-watching on Dutch farms (with Maarten Rooijakkers) to Fernando Garcia Dory's essay on Spanish shepherds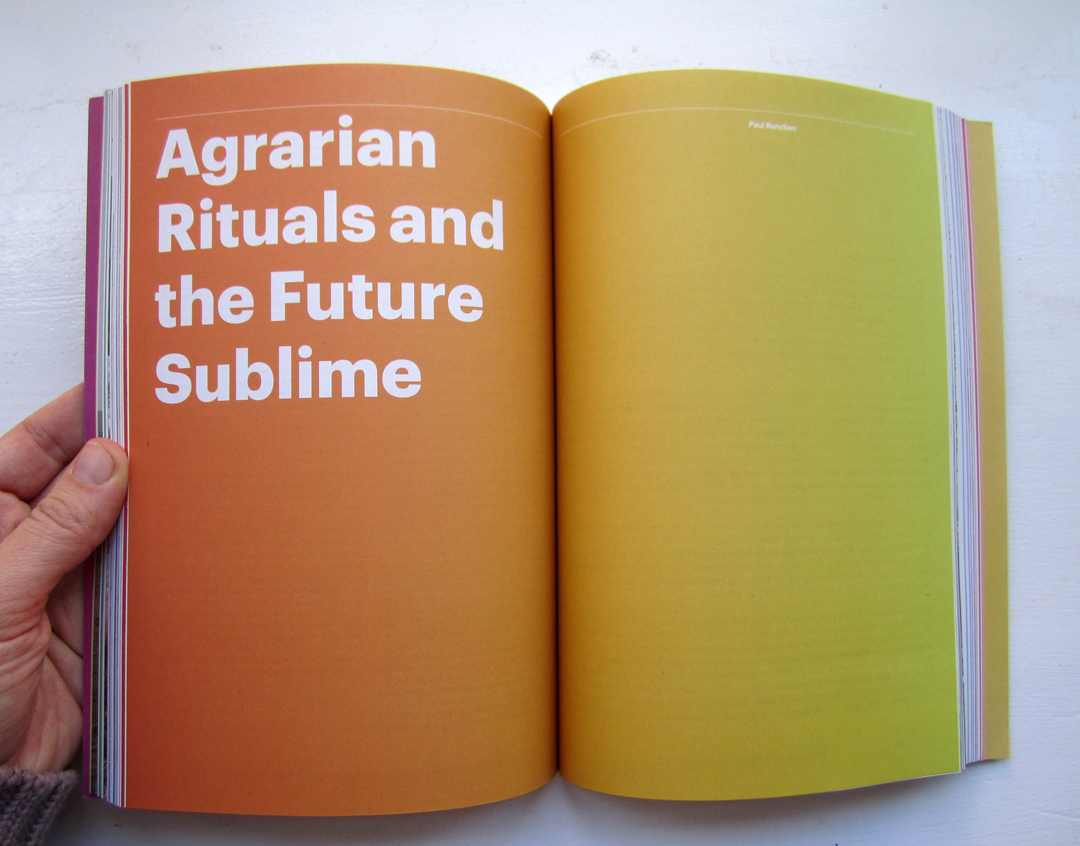 "If we are talking about images of farming we have to look at the farms that constitute our image of farming–80% of farms that only produce 20% of food, these are the low yield, old-fashioned traditional visions of the past."- Adam Sutherland, "Abuse Me Again and This Time Really Slowly So I can Really Get a Feel of It,"Images of Farming
Images of Farmingtakes the agrarian pastoral, rooted firmly in the past, and muddles it with a conflicted present. Present day agriculture is caught between scales. Small farms fade out when farmers age, are bought out, or they are no longer economically viable.  It is hard for the public to engage with large-scale, industrial agriculture, in part because the public's own expectation for what a farm experience should be like.
In England, a farm should look a certain way to appeal to tourists. In the Netherlands, pig farmers attempt to boost their public image by installing a viewing window so that families can tour pig farms. It is no longer economically feasible for pigs to roam outside. Contemporary pig farms keep the pigs indoors for economic expediency. Hansjörg Küster suggests hiring farmers on as steward's of the land to tend a particular landscape that is situated in part in cultural memory but not in the present day economics of farming. These farmers would become educators to a public interested in experiencing a particular kind of aesthetic agriculture.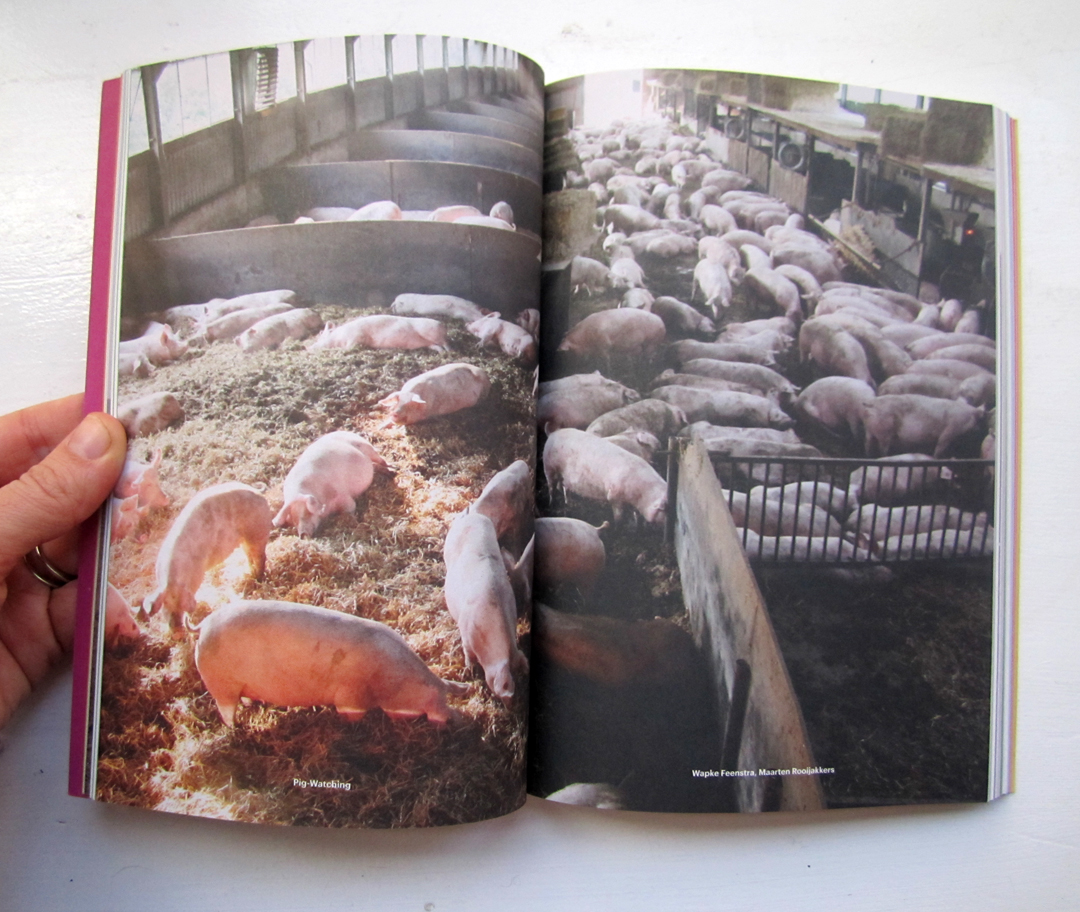 Besides exploring their love of rural cultural through Images of Farming, myvillages participated in the wedding of Art & Agriculture (2010) and has been collecting homemade schnaps for several years. They recently displayed their schnaps collection in a project called, Horsemilk & the Spirit of Things at the Frieze Art Fair in London. Watch a video interview from the event here. From this experience they are currently starting a new online project trading pulverized horse milk (which reportedly has no fat). 
 Thanks to Wapke Feenstra and myvillages for the use of images from Images of Farming (Jap Sam Books, 2011).
Radio Aktiv Sonic Deep Map (2013)

SUPERKILEN – Extreme Neoliberalism Copenhagen Style

Download our guide:

Video interview:

Watch our interview of SeedBroadcast, a mobile project that is part seed library and part seed-saving-story-collecting machine-recording the stories of seed saving, farming, and food sovereignty work being done around the US.

BOOK: Deep Routes

Bonnie co-edited this collection of essays that reflect on who gets to define a region and what the struggles are in relation to being in a place and demanding social justice across many issues and terrains.

---

Download a poster Bonnie made about biodiversity in a vacant lot in the Amager borough of Copenhagen, in collaboration with biologist, Inger Kærgaard, ornithologist, Jørn Lennart Larsen and botanist, Camilla Sønderberg Brok: A BRIEF TAXONOMY OF A LOT

---

We made and installed a network of bat houses in Urbana, Illinois, to support the local and regional bat population, but also to begin a conversation about re-making the built environment.
READ MORE

---

BOOK REVIEW:

We write often about artists and art groups that work with putting 'culture' back in agriculture. Here is a new favorite: myvillages, a group of three women based in Germany, the Netherlands, and the UK. Read more...