Currently viewing the category: "Neighborhood"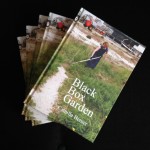 Local artist, Camilla Berner has released a new book documenting her 2011 project Black Box Garden. The book is an English translation of the blog she kept during the run of the project. It includes beautiful photographs of the garden in process and tells about her daily interactions with the citizens […]
Continue Reading

→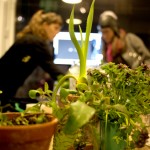 Local artist, Arendse Krabbe gave a presentation about her research into plants, emotional connections with have them, and collective process, on April 9th at YNKB, the artist run space here in the neighborhood.
Arendse asked the audience to bring a special plant to her evening presentation. One with a […]
Continue Reading

→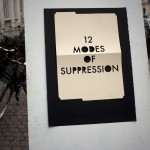 Traveling artist, environmental activist, and friend of the MQ, Katherine Ball was recently in Copenhagen on an artist residency. Ball put her series 12 Modes of Suppression  at YNKB, the very local (it's right next door) art space and artist-activist meeting center.
She wrote this about the exhibition:
Continue Reading →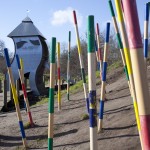 On the edge of Spring we took a tour to the edge of the city to celebrate. We visited Copenhagen's second largest park–Valby Park (Valby Parken), reclaimed from an old landfill 75 years ago. This year the sprawling park is celebrating its diamond anniversary with events planned throughout the year, much of […]
Continue Reading

→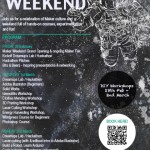 I visited Republikken for the first time, like many other people in Copenhagen, to have a meeting.  Republikken is the kind of space where people have meetings. It has a coffee bar, long wooden benches and counters with people working steadily on laptops. Several open workshops in the back on view where a […]
Continue Reading

→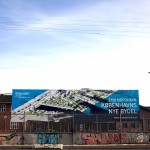 I took a bicycle tour on Sunday to explore the edge of the city. In Copenhagen, you don't have to go very far to find the edge. You can easily move from a busy street of apartments and cafes to a long stretch of road surrounded by empty lots and warehouses. This is the case […]
Continue Reading

→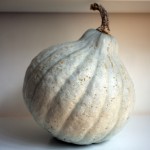 Earlier this year in June,  we had the honor of visiting the Kultivator farm in rural Sweden. The artist group lives on an organic dairy farm on the island of Öland where they run a residency and raise their children, along with several different types of animals. While we were visiting, […]
Continue Reading

→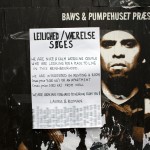 This is number 6 in our seriesof posts on apartment search signs. We are attracted to these signs because they are handmade expressions of personal need in public space and the people making them chose to use this method in an increasingly digital world. They also describe Copenhagen, a city that has huge challenges with […]
Continue Reading

→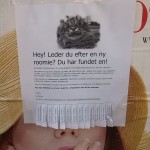 Fall is hitting Copenhagen and we are interested to see if the amount of apartment hunting signs around the neighborhood slows down. One local MQ commenter suggests that the flurry of signs appearing in the city during the summer months could be because of the shortage of housing for students. This may be one cause, […]
Continue Reading

→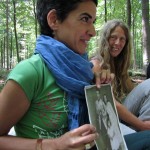 Oda Projesi is Özge Açıkkol, Güneş Savaş and Seçil Yersel. They are early pioneers of what is now called socially engaged art practice by many. Their collaboration  began in a room in Istanbul in 2000. Seriously, their name translates as "Room Project" from Turkish. You can watch a talk given […]
Continue Reading

→
Radio Aktiv Sonic Deep Map (2013)

SUPERKILEN – Extreme Neoliberalism Copenhagen Style

Download our guide:

Video interview:

Watch our interview of SeedBroadcast, a mobile project that is part seed library and part seed-saving-story-collecting machine-recording the stories of seed saving, farming, and food sovereignty work being done around the US.

BOOK: Deep Routes

Bonnie co-edited this collection of essays that reflect on who gets to define a region and what the struggles are in relation to being in a place and demanding social justice across many issues and terrains.

---

Download a poster Bonnie made about biodiversity in a vacant lot in the Amager borough of Copenhagen, in collaboration with biologist, Inger Kærgaard, ornithologist, Jørn Lennart Larsen and botanist, Camilla Sønderberg Brok: A BRIEF TAXONOMY OF A LOT

---

We made and installed a network of bat houses in Urbana, Illinois, to support the local and regional bat population, but also to begin a conversation about re-making the built environment.
READ MORE

---

BOOK REVIEW:

We write often about artists and art groups that work with putting 'culture' back in agriculture. Here is a new favorite: myvillages, a group of three women based in Germany, the Netherlands, and the UK. Read more...