12 Modes of Suppression with Katherine Ball
Traveling artist, environmental activist, and friend of the MQ, Katherine Ball was recently in Copenhagen on an artist residency. Ball put her series 12 Modes of Suppression  at YNKB, the very local (it's right next door) art space and artist-activist meeting center.
She wrote this about the exhibition:
The event is an evening of art, research and discussion about the suppression of dissent. It focuses on how dissenters ("activists") are systematically suppressed by the government, media, and corporations.
 Virtual (Skype) presentations will be made by American researcher Jules Boykoff on his book, Beyond Bullets: Suppression of Dissent in the United States, and Kaia Sand & Garrick Imatani about their work with the Watcher Files Project, which engages a trove of surveillance files collected by the Portland Police Bureau on various activist groups in the 1960s, 70s and 80s.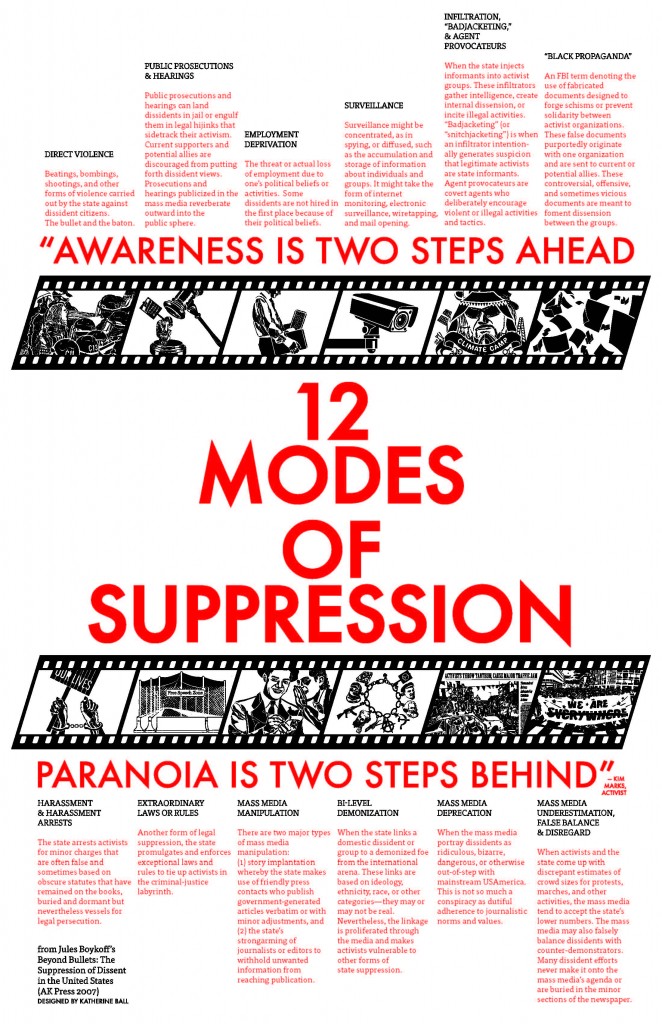 Ball designed this poster after reading Jules Boykoff's Beyond Bullets: The Suppression of Dissent in the United States (AK Press 2007) and her own experience in Occupy Portland, a group started in solidarity with the Occupy Wall Street.  She sketched twelve graphic images. Then  hand cut and laser cut those images to create her poster series.
All of the images make up the poster above ∧∧∧∧, which you can download here.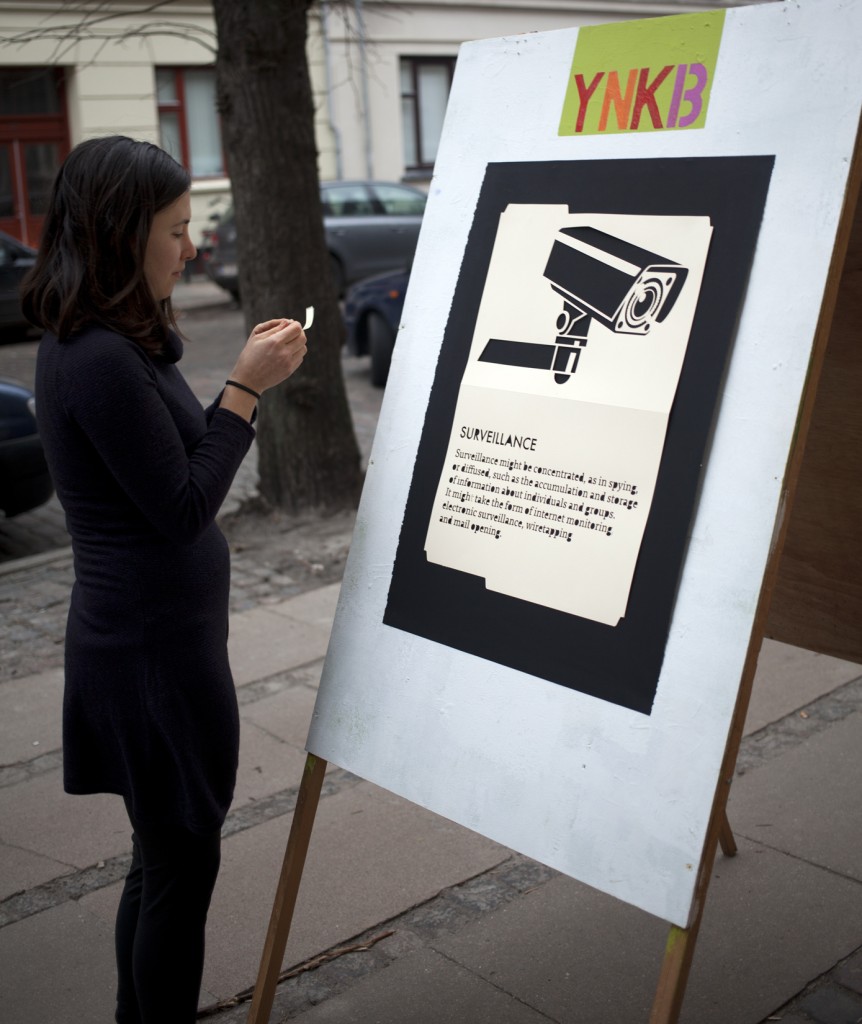 The twelve modes are:
Direct Violence, Public Prosections & Hearings, Employment Deprivation, Surveillance, Infiltration, "Badjacketing" & Agent Provocateurs*, "Black Propaganda", Harrassment & Harrassment Arrests, Extraordinary Laws or Rules, Mass Media Manipulation, Bilevel Demonization, Mass Media Deprecation, Mass Media Underextimation, False Balance & Disregard
Download the poster to read them all in more detail.
*Badjacketing was a new word for me, maybe for you too:
When the state injects informants into activist groups. These infiltrators gather intelligence, create internal dissension, or incite illegal activities. "Badjacketing" (or "snitchjacketing") is when an inltrator intentionally generates suspicion that legitimate activists are state informants. Agent provocateurs are covert agents who deliberately encourage violent or illegal activities and tactics.
Some more images from the event: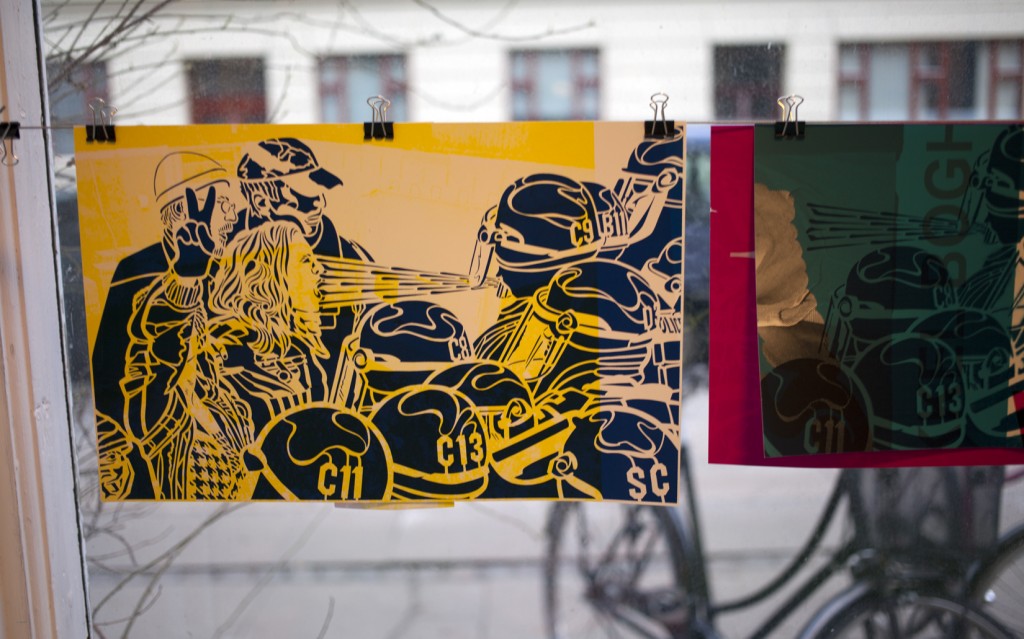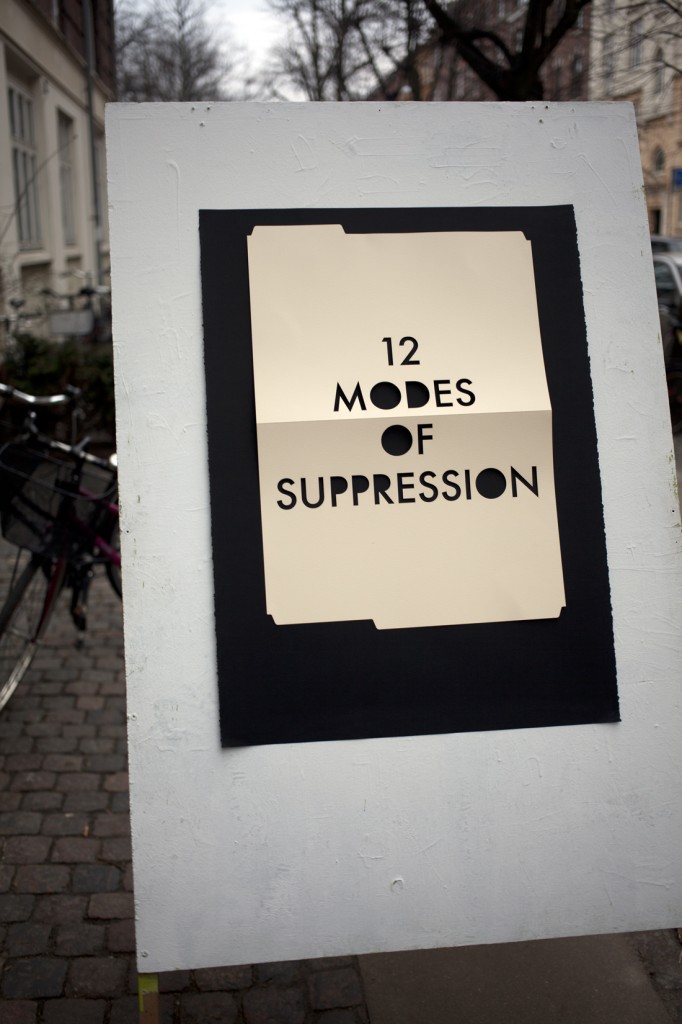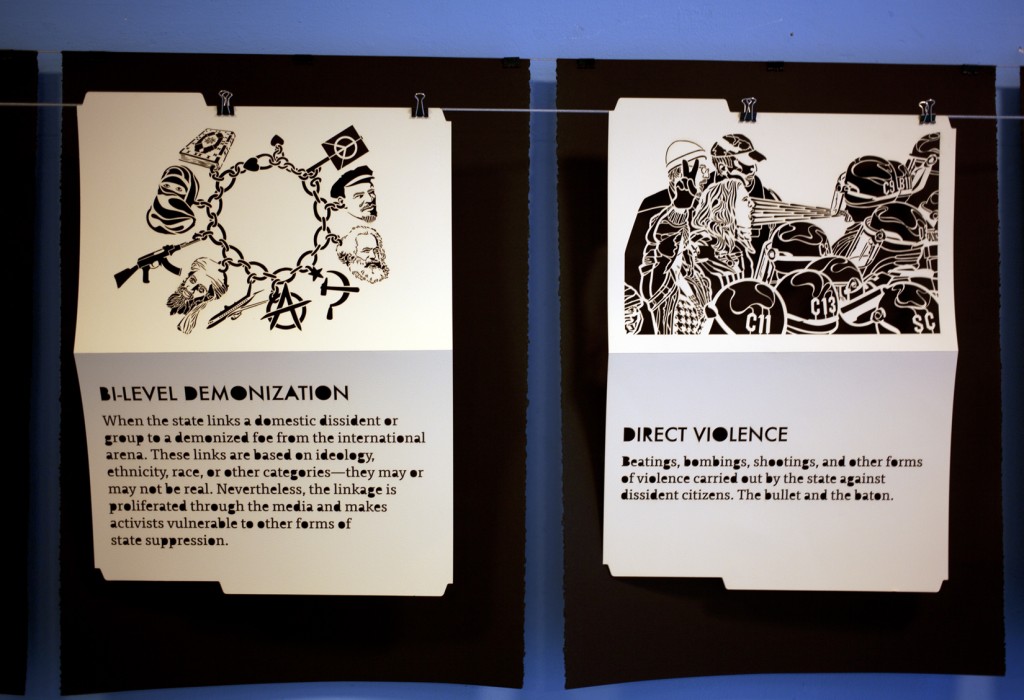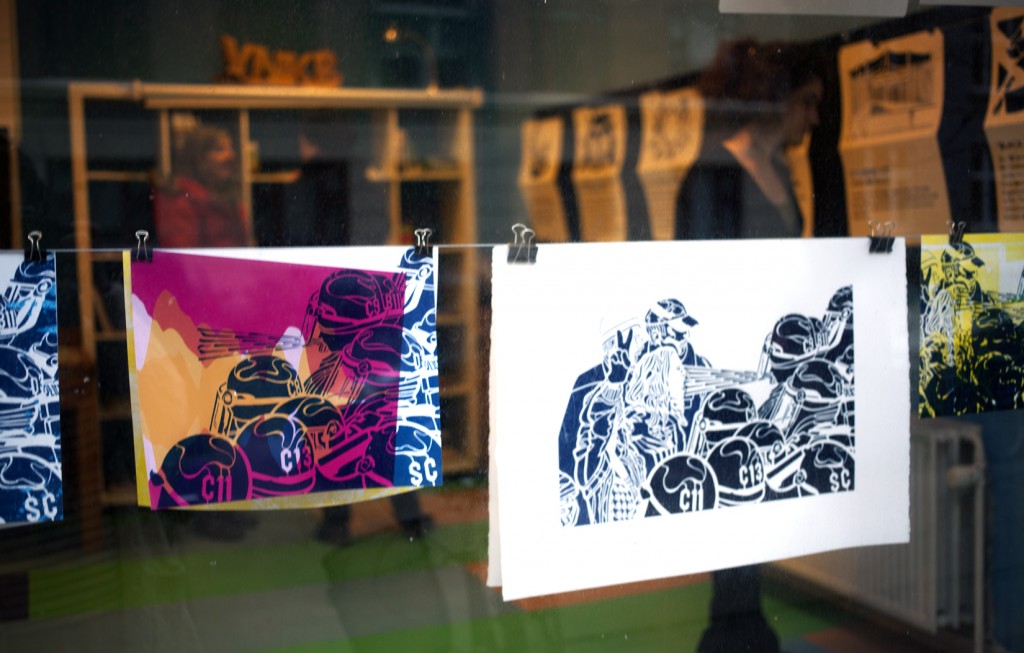 Radio Aktiv Sonic Deep Map (2013)

SUPERKILEN – Extreme Neoliberalism Copenhagen Style

Download our guide:

Video interview:

Watch our interview of SeedBroadcast, a mobile project that is part seed library and part seed-saving-story-collecting machine-recording the stories of seed saving, farming, and food sovereignty work being done around the US.

BOOK: Deep Routes

Bonnie co-edited this collection of essays that reflect on who gets to define a region and what the struggles are in relation to being in a place and demanding social justice across many issues and terrains.

---

Download a poster Bonnie made about biodiversity in a vacant lot in the Amager borough of Copenhagen, in collaboration with biologist, Inger Kærgaard, ornithologist, Jørn Lennart Larsen and botanist, Camilla Sønderberg Brok: A BRIEF TAXONOMY OF A LOT

---

We made and installed a network of bat houses in Urbana, Illinois, to support the local and regional bat population, but also to begin a conversation about re-making the built environment.
READ MORE

---

BOOK REVIEW:

We write often about artists and art groups that work with putting 'culture' back in agriculture. Here is a new favorite: myvillages, a group of three women based in Germany, the Netherlands, and the UK. Read more...