The Library of Radiant Optimism … Guide, 4th & Final Edition, January 2013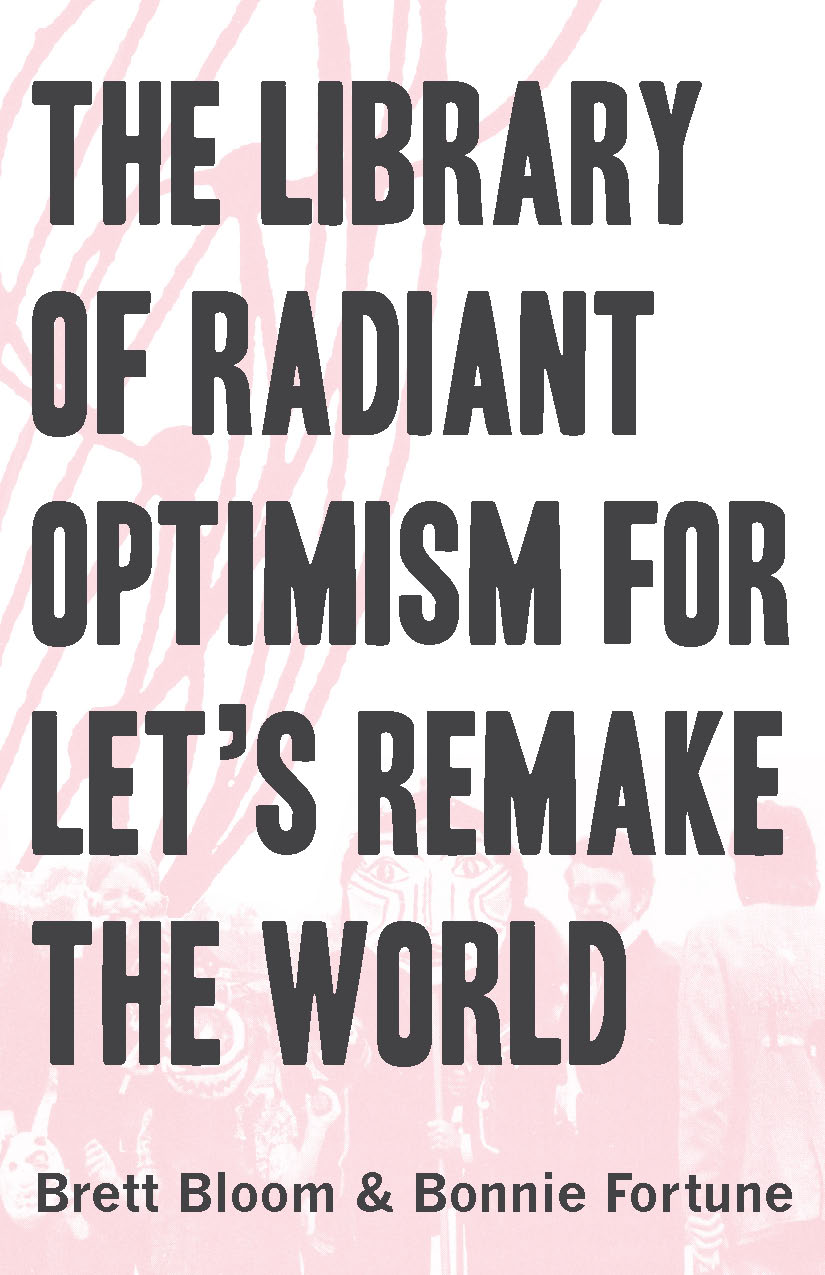 We are happy to announce a brand new edition—the 4th and Final one—of our guide to The Library of Radiant Optimism For Let's Re-Make the World collection of publications.
[Download PDF – either control/right click and save file or wait for it to load in browser after clicking]
We made it for an exhibition that opens this week: "BROTHER, CAN YOU SPARE A STACK" AT THE CENTER FOR BOOK ARTS, NY, JANUARY 18. If you are in New York, stop by the CFBA and grab a copy of the booklet and see the interesting exhibition and other collections of books on display.
Radio Aktiv Sonic Deep Map (2013)

SUPERKILEN – Extreme Neoliberalism Copenhagen Style

Download our guide:

Video interview:

Watch our interview of SeedBroadcast, a mobile project that is part seed library and part seed-saving-story-collecting machine-recording the stories of seed saving, farming, and food sovereignty work being done around the US.

BOOK: Deep Routes

Bonnie co-edited this collection of essays that reflect on who gets to define a region and what the struggles are in relation to being in a place and demanding social justice across many issues and terrains.

---

Download a poster Bonnie made about biodiversity in a vacant lot in the Amager borough of Copenhagen, in collaboration with biologist, Inger Kærgaard, ornithologist, Jørn Lennart Larsen and botanist, Camilla Sønderberg Brok: A BRIEF TAXONOMY OF A LOT

---

We made and installed a network of bat houses in Urbana, Illinois, to support the local and regional bat population, but also to begin a conversation about re-making the built environment.
READ MORE

---

BOOK REVIEW:

We write often about artists and art groups that work with putting 'culture' back in agriculture. Here is a new favorite: myvillages, a group of three women based in Germany, the Netherlands, and the UK. Read more...