Friday Connect: Towering Habitat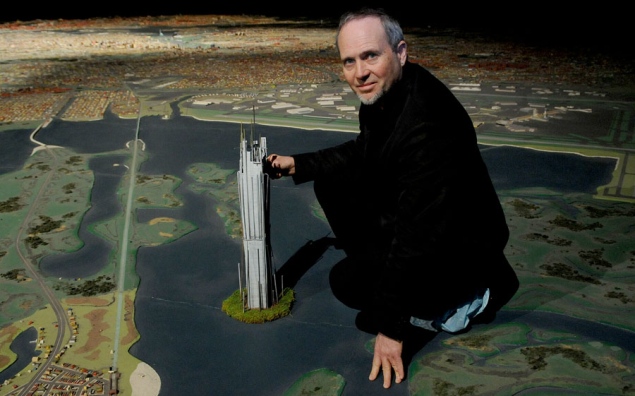 Greg Sholette: Fifteen Islands for Robert Moses, at The Queens Museum
Greg Sholette added fifteen islands to the amazing scale model of New York that is housed at the Queens Museum. He asked fifteen people to propose islands. I was one of the people asked.  I asked Greg to construct a tower – 11 Million Person Island Tower – that would house all the people of New York, some 11 million, in a single tower so that the land could be given back to the native people who once were the caretakers of the land.
At Mythological Quarter, we are really interested in paying attention to, and efforts to create, animal, insect, and plant habitat in urban settings. We are also very interested in towers and the creative ways in which they are used. This week's Friday Connect looks at the combination of towers and habitat from artists, architects, and folks generally concerned with how the built environment passively destroys the natural world.
A Tower of Nests, proposed tower by Kjellgren Kaminsky Architecture
This is what they say about their designs:
Down town Shanghai was selected as the site of our proposed skyscraper, due to the fact that it is a suitable representation of a contemporary dense city. The tower is designed to be inhabited by humans as well as animals and insects, such as bees, birds and squirrels! It includes parking, commercial and residential areas and green indoor spaces.
Baubotanical Tower, a living tower made of willow trees and steel scaffolding, by a team of architects and designers at The University of Stuttgart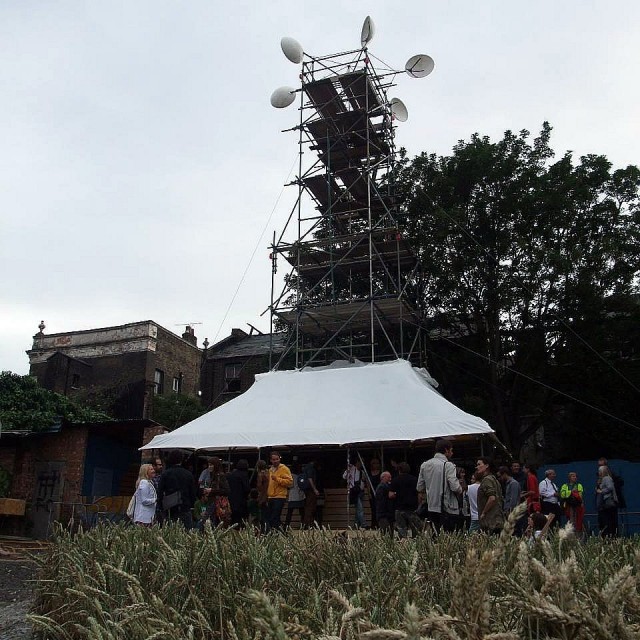 Dalston Mill & Wheatfield, the tower was designed and built by EXYZT and the wheat field was a recreation of a work by artist (and our hero) Agnes Denes, in London, 2009, as a part of the exhibition Radical Nature: Art and Architecture for a  Changing Planet 1969-2009 at The Barbican [Original image link]. The mill used wind power to grind the wheat grown in the field.
Here is a link to my growing collection of images of interesting, highly imaginative towers. If you have anything to add to this collection, please leave a comment.
Radio Aktiv Sonic Deep Map (2013)

SUPERKILEN – Extreme Neoliberalism Copenhagen Style

Download our guide:

Video interview:

Watch our interview of SeedBroadcast, a mobile project that is part seed library and part seed-saving-story-collecting machine-recording the stories of seed saving, farming, and food sovereignty work being done around the US.

BOOK: Deep Routes

Bonnie co-edited this collection of essays that reflect on who gets to define a region and what the struggles are in relation to being in a place and demanding social justice across many issues and terrains.

---

Download a poster Bonnie made about biodiversity in a vacant lot in the Amager borough of Copenhagen, in collaboration with biologist, Inger Kærgaard, ornithologist, Jørn Lennart Larsen and botanist, Camilla Sønderberg Brok: A BRIEF TAXONOMY OF A LOT

---

We made and installed a network of bat houses in Urbana, Illinois, to support the local and regional bat population, but also to begin a conversation about re-making the built environment.
READ MORE

---

BOOK REVIEW:

We write often about artists and art groups that work with putting 'culture' back in agriculture. Here is a new favorite: myvillages, a group of three women based in Germany, the Netherlands, and the UK. Read more...