I am part of a new exhibition at Clark College's Archer Gallery in Vancouver, Washington. The show, titled Lupification, or the Divide, is curated by Blake Shell. Shell writes, "The artists in this exhibition approach humanity through its connection to or separation from the natural world. Each presents a unique perspective, whether exploring the relationship, seeking to understand, looking for solutions, or discovering connections to animals, plants, and insects." Other artists are Julia Oldham and Ryan Pierce.
For this exhibition, I created a new series of posters about the intersection of animal and human habitat. I have been collecting stories for a while about animal and human interaction in urban spaces. It started when I lived in Chicago and the news ran a story about a coyote wandering into a local sandwich shop. I became curious about the way our built environment encroaches on animal habitat. News stories play these incidents from a few common angles: comedic effect, danger to humans, or the nuisance factor of the animal population. The posters appropriate the language of the news but for me are part of my larger interest in how animals shape and are shaped by our urban spaces. Ultimately, I want to know how human habitat can be better designed to accommodate the inevitable wild life visitors. We should not be surprised when the coyote enters the sandwich shop, rather we could expect it and be prepared for this kind of eventuality.
There are 10 posters in the series Metropolitan Habitat. I will be posting each one as a free download over the next 10 days to celebrate the opening of Lupification, or the Divide.
Here is the first: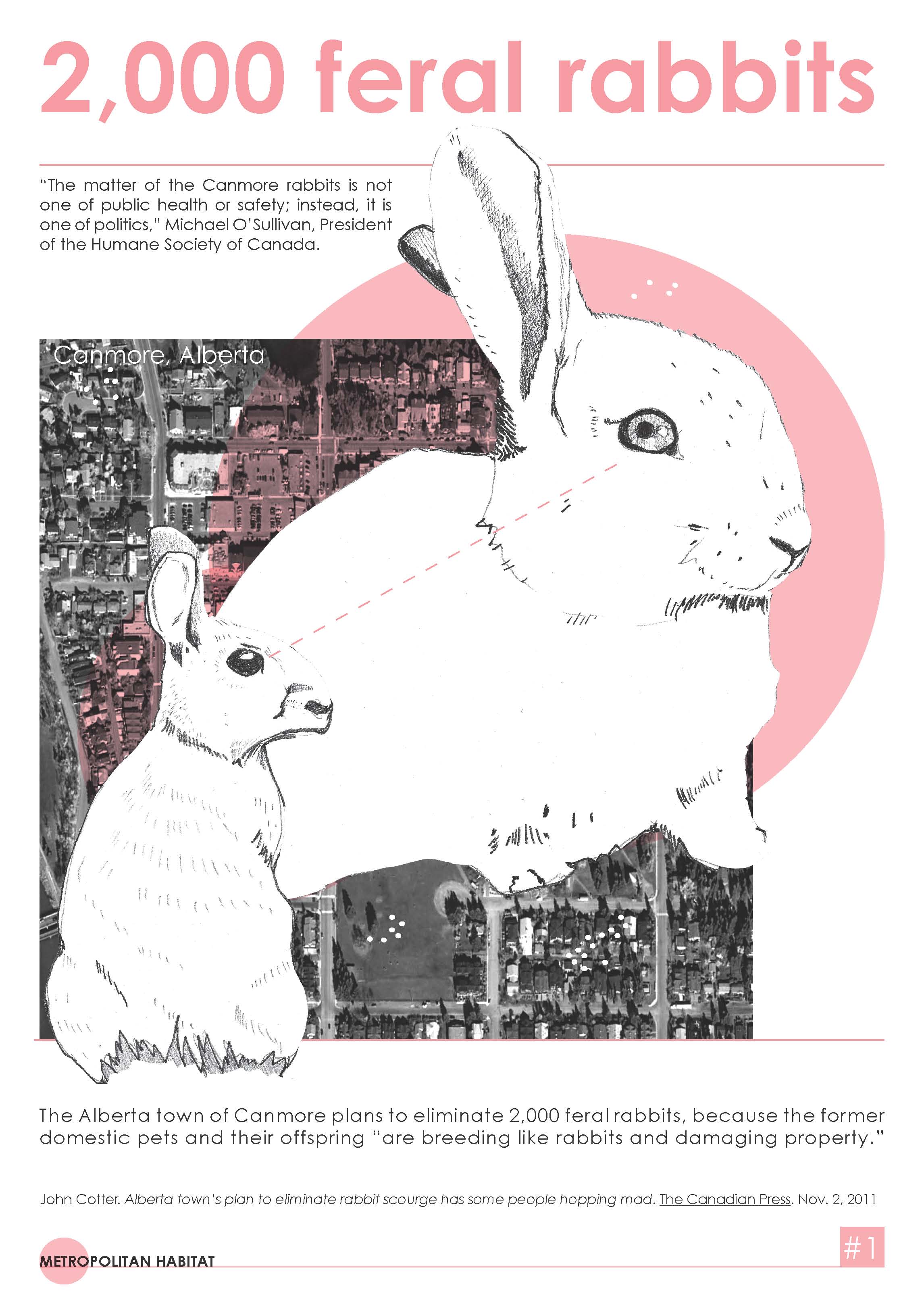 Click here to access the PDF: Rabbit Poster
Radio Aktiv Sonic Deep Map (2013)

SUPERKILEN – Extreme Neoliberalism Copenhagen Style

Download our guide:

Video interview:

Watch our interview of SeedBroadcast, a mobile project that is part seed library and part seed-saving-story-collecting machine-recording the stories of seed saving, farming, and food sovereignty work being done around the US.

BOOK: Deep Routes

Bonnie co-edited this collection of essays that reflect on who gets to define a region and what the struggles are in relation to being in a place and demanding social justice across many issues and terrains.

---

Download a poster Bonnie made about biodiversity in a vacant lot in the Amager borough of Copenhagen, in collaboration with biologist, Inger Kærgaard, ornithologist, Jørn Lennart Larsen and botanist, Camilla Sønderberg Brok: A BRIEF TAXONOMY OF A LOT

---

We made and installed a network of bat houses in Urbana, Illinois, to support the local and regional bat population, but also to begin a conversation about re-making the built environment.
READ MORE

---

BOOK REVIEW:

We write often about artists and art groups that work with putting 'culture' back in agriculture. Here is a new favorite: myvillages, a group of three women based in Germany, the Netherlands, and the UK. Read more...