Friday Connect: Public Art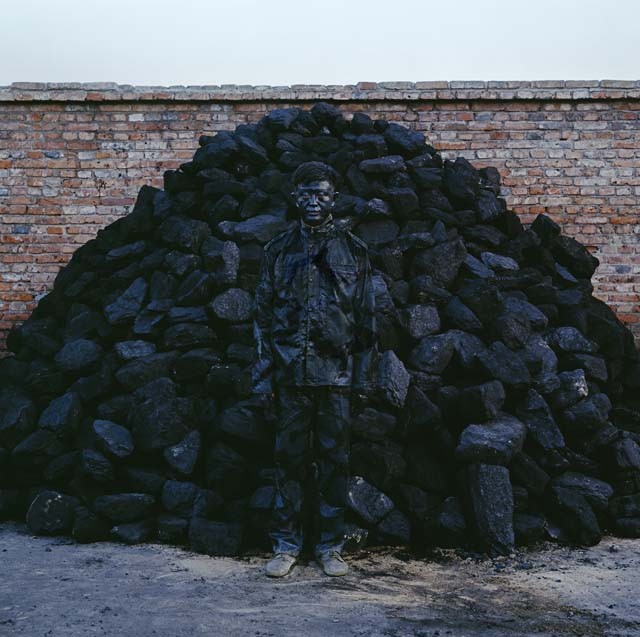 Today, it is raining in Denmark and we are thinking about public art for our Friday link roundup. Where does it happen? What constitutes a public space? And how does it intersect and effect the wildlife in a public space?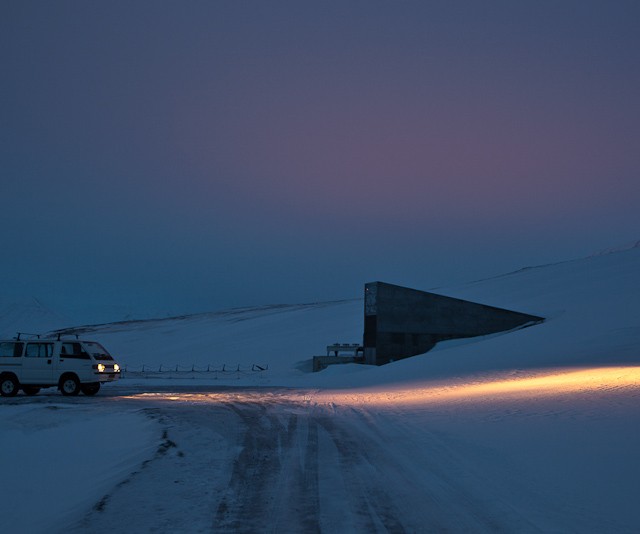 We need to increase our agricultural production by 70% by 2050–A staggering fact from this short video of "The Cold Coast Archive: Future Artifacts from the Svalbard Global Seed Vault." A project by artists Steve Rowell, Signe Lidén, and Annie Sofie Norn made from their research at Svalbard in 2011. The archive which constitutes a kind of map of the world with seeds (only seeds for food and agriculture) from every country, can be accessed via the public space of the Internet here.
A friend of the MQ and Chicago based artist, Bryce Dwyer, told us about a recent art and farming festival in the fields of Wisconsin. Agricultural land is being used for art viewing at the Reedsburg Fementation Festival. Farmers in this community who raise dairy, hay, and sunflowers among many other things, have turned over 50 miles of farmland to art installations for the Farm Art D/Tour. Until October 21, if you happen to be in the rural Midwestern United States your place for viewing public art is in a hay field!
In the city of Philadelphia, Open Air by the Mexican-Canadian media artist Rafael Lozano-Hemmer is wrecking potentially interfering with the Atlantic Flyway, a high traffic bird migration path. Lozano-Hemmer programmed 24 searchlights to respond to the sound of human voices in a large scale public sculpture. The public art piece was set to run from September 20 – October 14, prime bird migration time on the Easter Seaboard of the U.S. Everyone from the National Audubon Society to the International Dark Sky Association has come out against the art piece, which seems totally unaware of the space it was meant to enhance. The National Audubon Society has been used, we think, to greenwash a project that is wasteful and potentially destructive despite the artist's claims.
Finally, the image at the top of this post is by artist Liu Bolin from a series called Climate Street Art. The environmental organization 350.org called for artists around the world to make work about climate change, in hopes of inspiring people to action. The artists in this series made art work for public space in response to the call.
Radio Aktiv Sonic Deep Map (2013)

SUPERKILEN – Extreme Neoliberalism Copenhagen Style

Download our guide:

Video interview:

Watch our interview of SeedBroadcast, a mobile project that is part seed library and part seed-saving-story-collecting machine-recording the stories of seed saving, farming, and food sovereignty work being done around the US.

BOOK: Deep Routes

Bonnie co-edited this collection of essays that reflect on who gets to define a region and what the struggles are in relation to being in a place and demanding social justice across many issues and terrains.

---

Download a poster Bonnie made about biodiversity in a vacant lot in the Amager borough of Copenhagen, in collaboration with biologist, Inger Kærgaard, ornithologist, Jørn Lennart Larsen and botanist, Camilla Sønderberg Brok: A BRIEF TAXONOMY OF A LOT

---

We made and installed a network of bat houses in Urbana, Illinois, to support the local and regional bat population, but also to begin a conversation about re-making the built environment.
READ MORE

---

BOOK REVIEW:

We write often about artists and art groups that work with putting 'culture' back in agriculture. Here is a new favorite: myvillages, a group of three women based in Germany, the Netherlands, and the UK. Read more...