We really miss having a garden of our own and sometimes we raise potato starts in our apartment for no other reason than that they make us happy and keeps our intimate knowledge of how to do this close at hand.
I was cleaning out some old pots we had in the apartment and found small potatoes left over from last spring that had started to grow. I replanted them under the grow light in our kitchen and they have really taken off. I started experimenting with making these potato towers out of old sparkling water bottles to see if we could actually get a small amount of potatoes in a couple of months.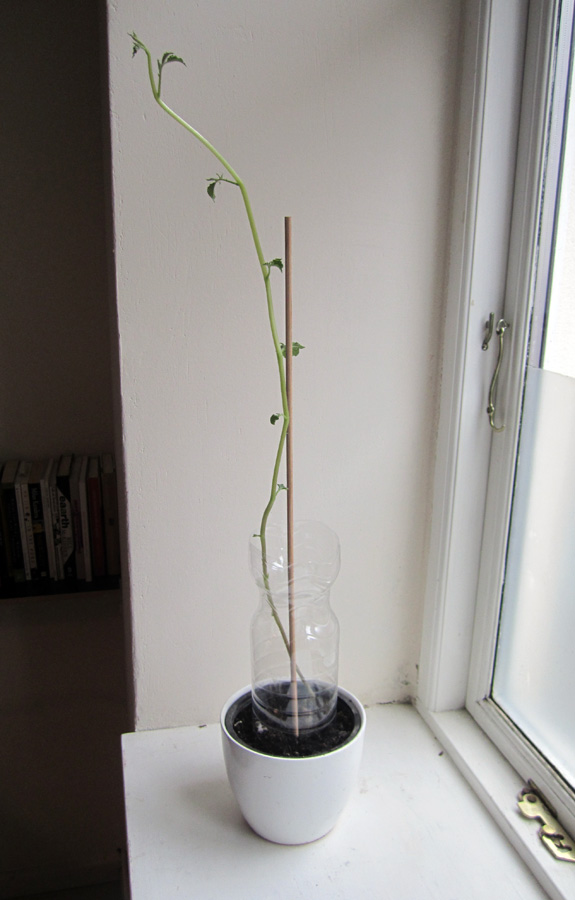 It was very simple to make the tower.  Cut the tops and bottoms off of plastic bottles. In this case I used three as the plant had become tall enough. I will add more to it as it grows taller.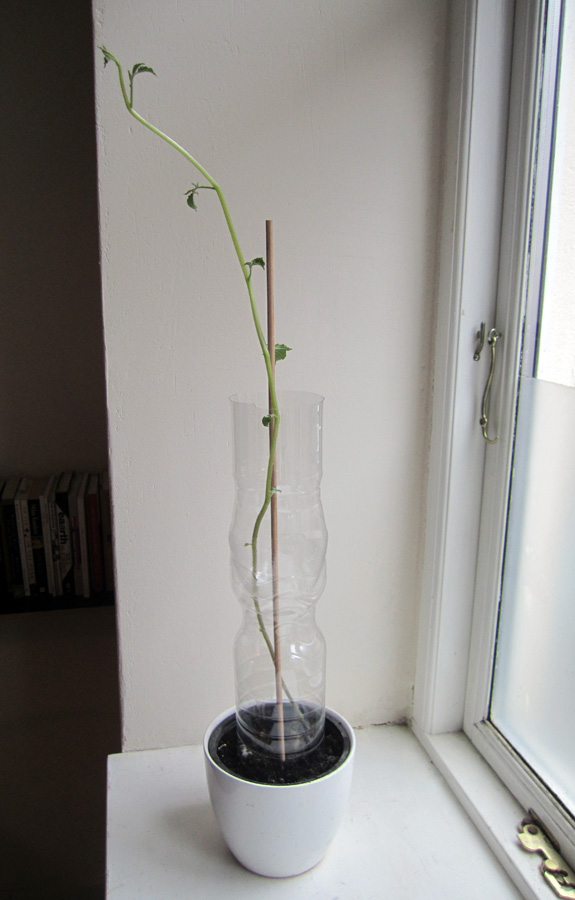 Cut the bottles so they nest inside one another. Once you put soil in, it should hold the bottle in place. I added a dowel rod I had lying around to give the entire construction more strength. When this gets even taller,  I will tie the plant to a hook higher up on the wall.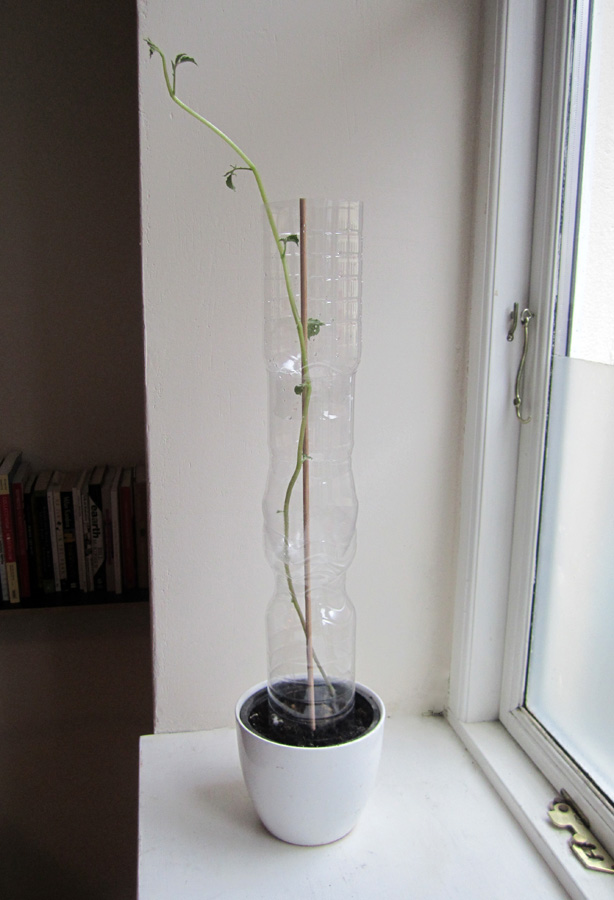 Once you have the tower as tall as you want it, you can fill it in with soil. The potato plant will put out roots and new tubers will form in the soil you add.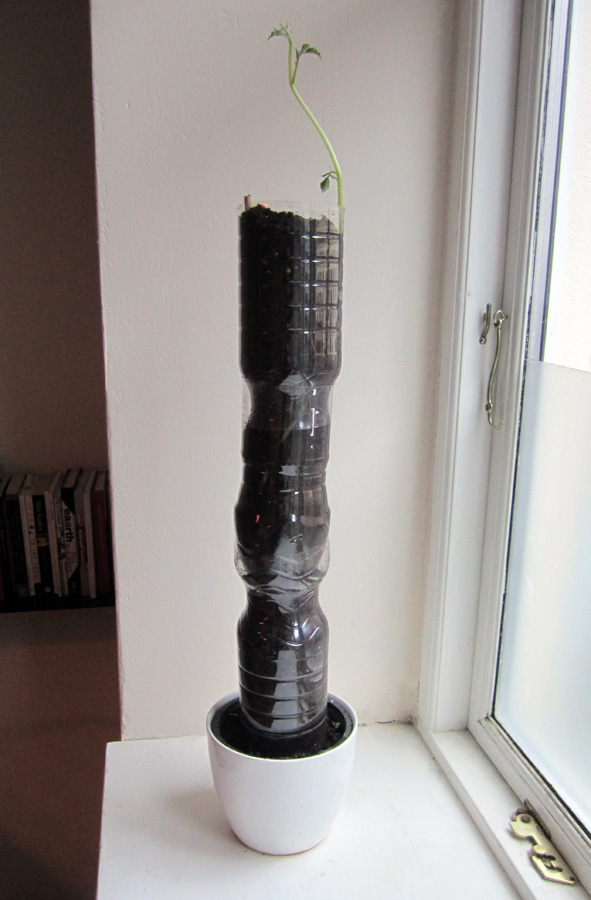 The tower is ready to put back in the kitchen under the grow light. We look forward to watching the potatoes grow through the plastic and are excited to see how tall we can make these.
Radio Aktiv Sonic Deep Map (2013)

SUPERKILEN – Extreme Neoliberalism Copenhagen Style

Download our guide:

Video interview:

Watch our interview of SeedBroadcast, a mobile project that is part seed library and part seed-saving-story-collecting machine-recording the stories of seed saving, farming, and food sovereignty work being done around the US.

BOOK: Deep Routes

Bonnie co-edited this collection of essays that reflect on who gets to define a region and what the struggles are in relation to being in a place and demanding social justice across many issues and terrains.

---

Download a poster Bonnie made about biodiversity in a vacant lot in the Amager borough of Copenhagen, in collaboration with biologist, Inger Kærgaard, ornithologist, Jørn Lennart Larsen and botanist, Camilla Sønderberg Brok: A BRIEF TAXONOMY OF A LOT

---

We made and installed a network of bat houses in Urbana, Illinois, to support the local and regional bat population, but also to begin a conversation about re-making the built environment.
READ MORE

---

BOOK REVIEW:

We write often about artists and art groups that work with putting 'culture' back in agriculture. Here is a new favorite: myvillages, a group of three women based in Germany, the Netherlands, and the UK. Read more...