The Cornell University Lab of Ornithology Maccaulay Library,
formerly the Library of Natural Sounds, has an amazing online archive
where you can hear recordings and watch videos of birds and wildlife
from around the world. A library of natural sounds?! Yes! The digital
birds and animals come into your home over the Internet connecting you
to the noises of wildlife, in some cases, from over 70 years ago.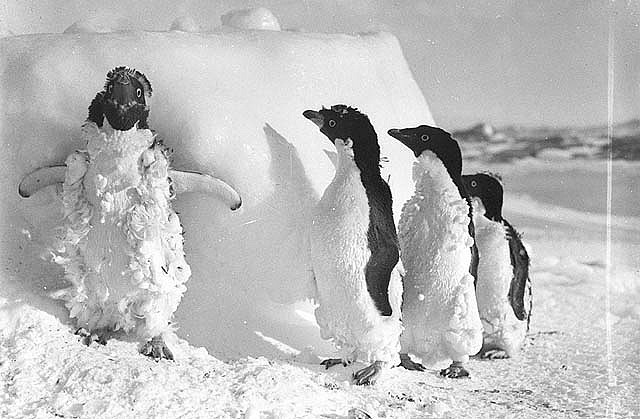 We are writing about this now because The Maccaulay Library has been working for over 12 years to
digitize their collections and now the entire archive going back to
1929 is available online for anyone to access. According to a recent
post on the Cornell University blog,
"The collection contains nearly 150,000 digital audio recordings
equaling more than 10 terabytes of data with a total run time of 7,513
hours. About 9,000 species are represented." The library is known for
its extensive collection of bird song but the sound and video archive
also includes whales, gibbons, frogs, and various other forms of
wildlife.
We've
spent some time listening to the recordings and keep coming back to the
site to browse. Here are some things others have recommended and we
have enjoyed.
The earliest recording is a Song Sparrow recording on 18 May 1929.
This recording of Montezuma Oropendola — Psarocolius montezuma. A Mexican song bird sounds like experimental electronic music.
This recording of the American Flamingo — Phoenicopterus ruber sounds like car horns in a busy intersection. It was recording at the US National Zoo.
This is a recording of the Eurasian Magpie-Pica Pica , a bird we hear often in Copenhagen. This recording was made in China, however.
Penguins! A recording of Adelie Penguin — Pygoscelis adeliae.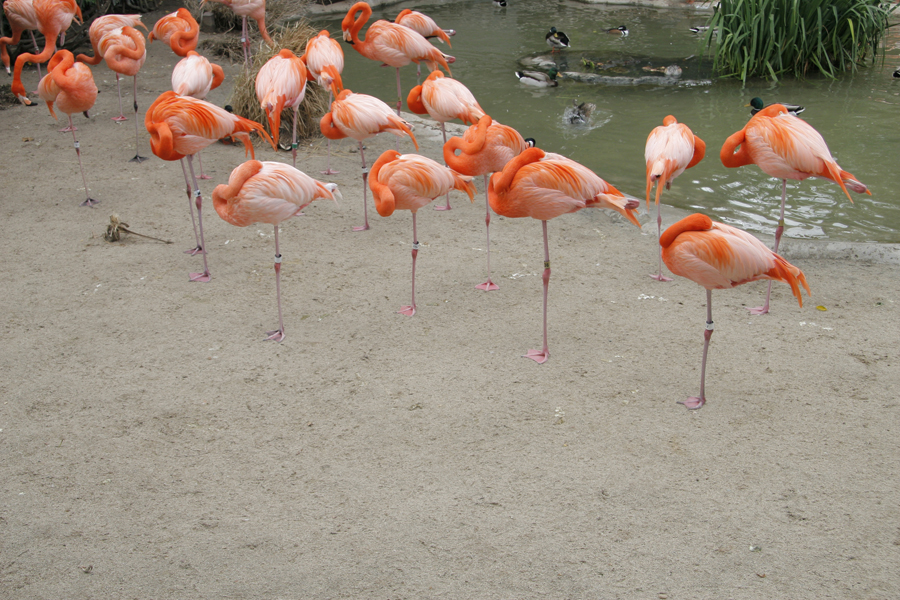 The
library is, of course, an important research tool for scientists and
educators. It also gives the public access to a breadth of biodiversity
not normally accessible in one's everyday location. The archive is the
animal world filtered through technology, in some cases it is the most
direct way we will ever interact with this birds and mammals. The sounds
are not the real thing but they point at the real thing and now when I
walk through my neighborhood, I listen more closely to the magpies,
crows, and pigeons flying overhead.
—
Flamingo image courtesy of photographer and MQ friend, Jennifer Bastian.
Radio Aktiv Sonic Deep Map (2013)

SUPERKILEN – Extreme Neoliberalism Copenhagen Style

Download our guide:

Video interview:

Watch our interview of SeedBroadcast, a mobile project that is part seed library and part seed-saving-story-collecting machine-recording the stories of seed saving, farming, and food sovereignty work being done around the US.

BOOK: Deep Routes

Bonnie co-edited this collection of essays that reflect on who gets to define a region and what the struggles are in relation to being in a place and demanding social justice across many issues and terrains.

---

Download a poster Bonnie made about biodiversity in a vacant lot in the Amager borough of Copenhagen, in collaboration with biologist, Inger Kærgaard, ornithologist, Jørn Lennart Larsen and botanist, Camilla Sønderberg Brok: A BRIEF TAXONOMY OF A LOT

---

We made and installed a network of bat houses in Urbana, Illinois, to support the local and regional bat population, but also to begin a conversation about re-making the built environment.
READ MORE

---

BOOK REVIEW:

We write often about artists and art groups that work with putting 'culture' back in agriculture. Here is a new favorite: myvillages, a group of three women based in Germany, the Netherlands, and the UK. Read more...