Where did the forest go? Interview with Inger Kærgaard
Mythological Quarter speaks with Copenhagen resident Inger Kærgaard about her environmental activism: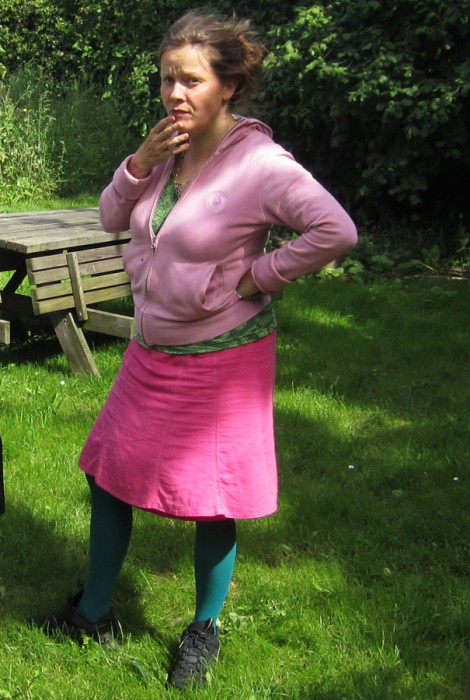 Danish biologist and teacher, Inger Kærgaard loves forests. Her love led her to develop two cultural exhibitions that not only educate the public about forests, but also about how they can help preserve and protect them. She is an environmental activist but she is not trying to save the planet, because she thinks the planet will survive without our help. For Kærgaard, her environmental activism is more about a combined passion for wild spaces, like forests, and the survival of the human species.
Kærgaard lived for a year in Thailand where she did forest restoration. There she developed a research collaboration with Ika Francisca, a student of forestry from Indonesia. Together they traveled to the island of Borneo in 2009. Part of Borneo, known as Kalimantan, belongs to Indonesia. This is where they lived and worked for a month. During their time there they documented the disappearance of the primary growth forest on the island. The forest is being encroached upon by several industrial concerns, especially the palm oil industry.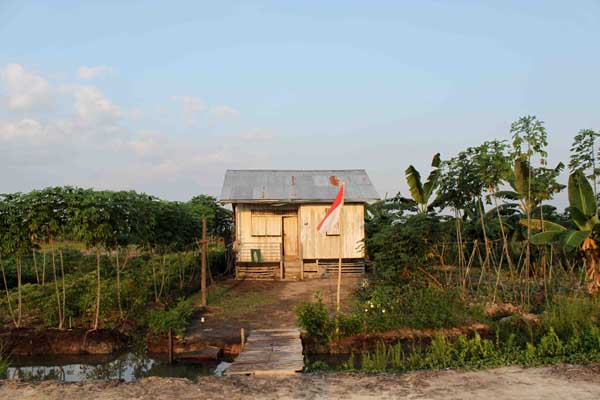 -Inger Kærgaard
Though she comes from a scientific background, Kærgaard did not choose to make a typical research project with the resulting conference paper. Instead, she shot over 4000 photos of the life around the forest – economic, social, and natural. She documented lush rainforests and ferns, next to 'slash and burn' farming and man-made deserts where forestland once stood.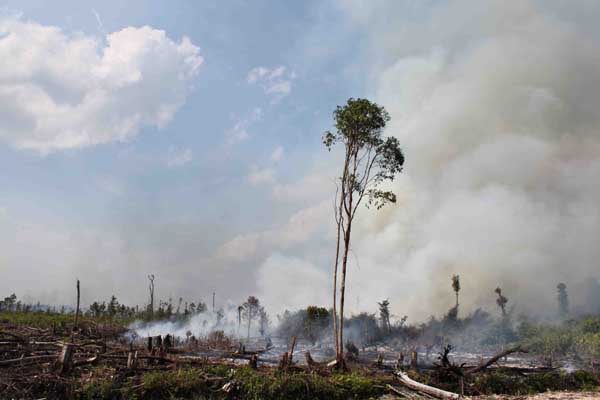 -Inger Kærgaard
After returning to Copenhagen, the images were edited down to 24 and turned into the traveling exhibition, Where did the forest go? documenting the contemporary life of primary growth forest. A complicated story, says Kærgaard, because corporations, the Indonesian government, and local residents use the forest for their own needs from small to large-scale resource extraction.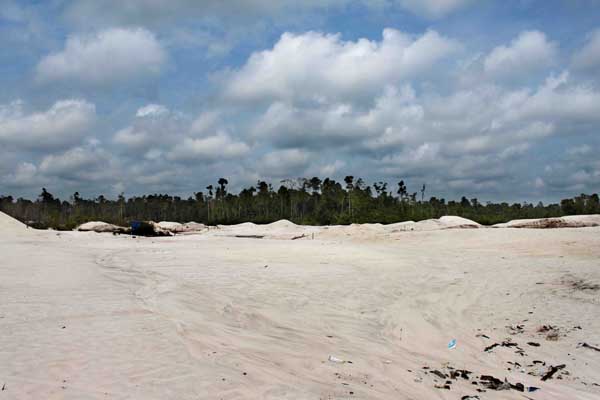 -Inger Kærgaard
Where did the forest go? has been shown in six different locations around Denmark. Kærgaard spoke about the project in Copenhagen at the Klimaforum09 Peoples' Climate Movement event, held concurrently with the United Nations Climate Conference (COP 15). The Klimaforum09 was the radical alternative to the official meeting of world leaders to discuss climate change.
While participating the Klimaforum09, Kærgaard met environmental activists from all over the world, which inspired her to continue her work around forests. She says the official COP15 meeting totally failed, but the peoples' meeting at Kilmaforum09 did not. For her, change began there. She says, change can go slow or even wrong, but it is simply about making the first step towards action. One of the places that Kærgaard sees the biggest need for change around environmental issues is in the reduction of overconsumption in the industrialized world. For now, Kærgaard says that her goal is to expand science beyond typical academic settings, moving ideas of conservation and biology into the public sphere through cultural exhibitions.
She is currently working on her second exhibition on the subject of forests. The Forests of the World in Your Pocket opens in 2013 at Copenhagen's Rundetaarn (Round Tower).  The Round Tower is located on the Strøget, or 'Walking Street.' The busiest tourist street in the city, where an estimated 50, 000 visitors may stop to see the exhibition during its seven week run. Kærgaard, and her collaborator, fellow scientist Marie Sigvardt, are thrilled that the new exhibit has the potential to reach such a large audience. It will be composed of photographs, videos, several lectures, and an interactive component. Visitors can write their answer to the question What is the forest for you? on provided postcards. Kærgaard thinks that people are more likely to remember an exhibition if they are asked to do something while there, such as respond to a question. A reasonable hypothesis, that points to her role as an educator who is always trying to communicate her passion for the environment to others.
Radio Aktiv Sonic Deep Map (2013)

SUPERKILEN – Extreme Neoliberalism Copenhagen Style

Download our guide:

Video interview:

Watch our interview of SeedBroadcast, a mobile project that is part seed library and part seed-saving-story-collecting machine-recording the stories of seed saving, farming, and food sovereignty work being done around the US.

BOOK: Deep Routes

Bonnie co-edited this collection of essays that reflect on who gets to define a region and what the struggles are in relation to being in a place and demanding social justice across many issues and terrains.

---

Download a poster Bonnie made about biodiversity in a vacant lot in the Amager borough of Copenhagen, in collaboration with biologist, Inger Kærgaard, ornithologist, Jørn Lennart Larsen and botanist, Camilla Sønderberg Brok: A BRIEF TAXONOMY OF A LOT

---

We made and installed a network of bat houses in Urbana, Illinois, to support the local and regional bat population, but also to begin a conversation about re-making the built environment.
READ MORE

---

BOOK REVIEW:

We write often about artists and art groups that work with putting 'culture' back in agriculture. Here is a new favorite: myvillages, a group of three women based in Germany, the Netherlands, and the UK. Read more...