Brett has been making tofu, from scratch.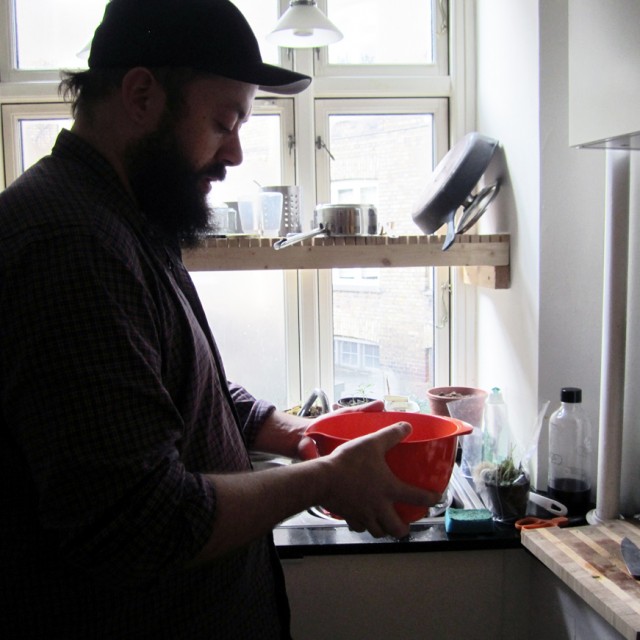 His investigation into this labor intensive process started because the store bought tofu selection in most Danish grocery stores is expensive and not so fresh. In fact, the selection, such as it is, includes one brand of lumpy grey tofu in a jar and that's it. So, Brett looked up how to make your own tofu in our trusty Mark Bittman How to Cook Everything Vegetarian cookbook and went to work.
To make homemade tofu you need soy milk or soy beans and a coagulant, like limes, lemons, vinegar, or nigari (the traditional Japanese coagulant gleaned from salt water.) The soy milk is heated and then the coagulant is added to make the bean curds. The curds are pressed and then you have tofu.
Brett has made several batches so far with both soy milk and soy beans, and with different coagulants. The best coagulant has been lime and making tofu from store bought soy milk has been easier than making it from soy beans. We aren't sure where to get nigari in Copenhagen, but if we find any we will try that next. We also want to try and make some tofu from Danish grown soy beans.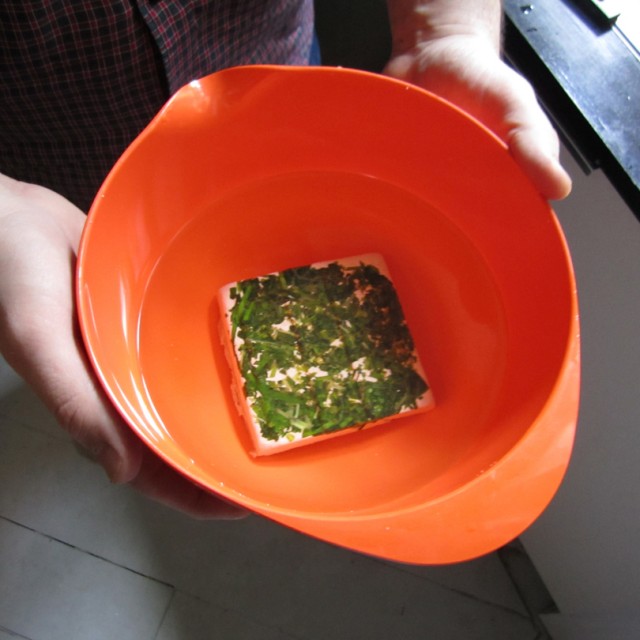 Brett made a beautiful little press from wood seasoned with olive oil and tested it out today on a batch of herb pressed tofu.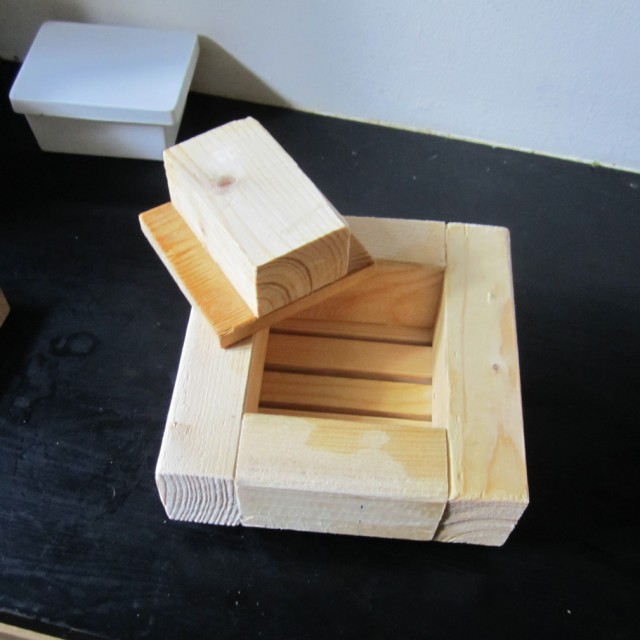 He pressed basil, chives, and parsley into the tofu block. The resulting pattern was beautiful and lush, although the herb flavor was fairly imperceptible. Usually the coagulant, in this case lime, is the standout flavor in these homemade tofu blocks.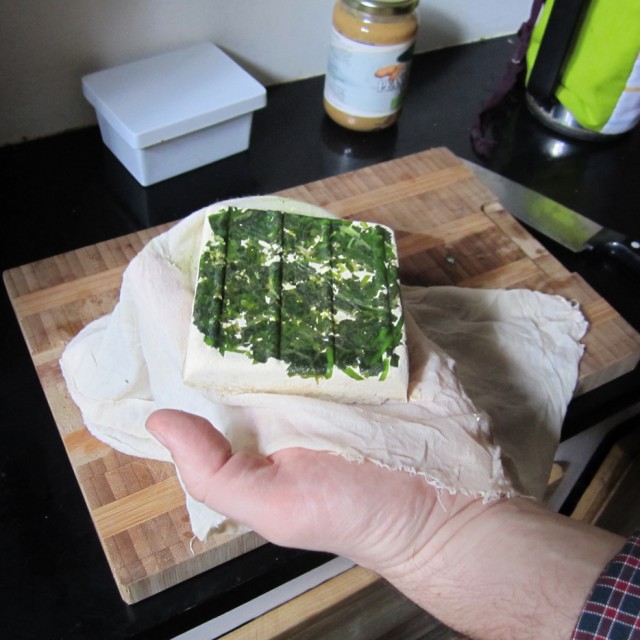 This homemade tofu tastes so fresh, it's worth the work!
Brett is working on several other tofu experiments and we will be posting more about them in the coming weeks.
Radio Aktiv Sonic Deep Map (2013)

SUPERKILEN – Extreme Neoliberalism Copenhagen Style

Download our guide:

Video interview:

Watch our interview of SeedBroadcast, a mobile project that is part seed library and part seed-saving-story-collecting machine-recording the stories of seed saving, farming, and food sovereignty work being done around the US.

BOOK: Deep Routes

Bonnie co-edited this collection of essays that reflect on who gets to define a region and what the struggles are in relation to being in a place and demanding social justice across many issues and terrains.

---

Download a poster Bonnie made about biodiversity in a vacant lot in the Amager borough of Copenhagen, in collaboration with biologist, Inger Kærgaard, ornithologist, Jørn Lennart Larsen and botanist, Camilla Sønderberg Brok: A BRIEF TAXONOMY OF A LOT

---

We made and installed a network of bat houses in Urbana, Illinois, to support the local and regional bat population, but also to begin a conversation about re-making the built environment.
READ MORE

---

BOOK REVIEW:

We write often about artists and art groups that work with putting 'culture' back in agriculture. Here is a new favorite: myvillages, a group of three women based in Germany, the Netherlands, and the UK. Read more...