Collectivity & Sheep's Cheese in the Mugello Valley, Italy
I recently returned from spending a week in Italy's Tuscany region in a Medici-era villa in the Mugello Valley at the newly launched Corniolo Art Platform. I was there co-leading a residency program called Decompression Camp organized by Radical Intention and Valerio del Baglivo, young curators devoted to socially engaged art practice and building counter narratives to economic crisis and austerity. It was a gathering of 11 people to think about and experience group work, communal living, and making group subjectivities and experience that don't replicate the neoliberal knowledge production of the creative economy. There is a profound sickness in our economic and social systems that is wreaking havoc on our environment and our psyches.  We came together to decompress and build antibodies to the misery and impoverishment of life under neoliberal capitalism. I will be writing a longer essay about this gathering and two other similar gatherings I attended this past summer. For now, I want to focus on one of the activities we did while at the Decompression Camp.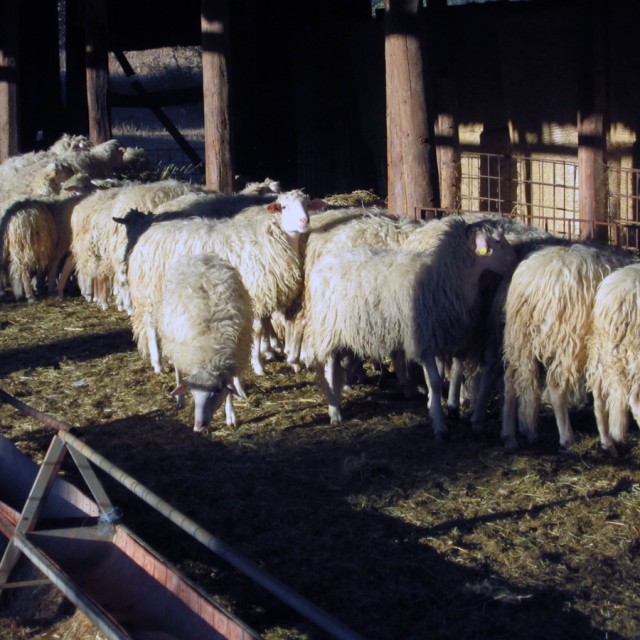 Sicilian Barbary sheep – a cross of Sicilian and Tunisian sheep varieties bred mainly for making milk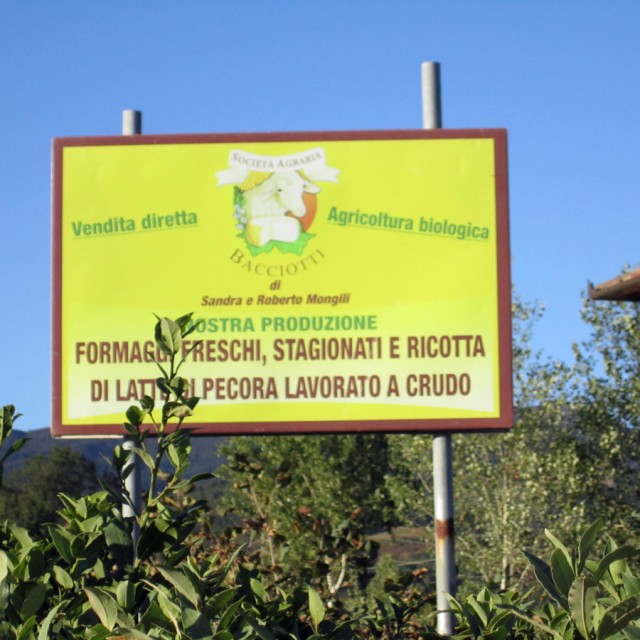 In between our workshops, communal exercises, and discussions, we made excursions to forests, farms, and rivers. One trip was to the Bacciotti farm. Bacciotti produces exquisitely flavored cheese from unpasteurized raw milk. The farmers here, a single family, used to run a conventional farm, but decided to make the transition to a completely organic one. The process was not easy as there is not wide spread support for organic sheep cheese, known as "pecorino", in Italy. I found this a bit incredible given how much care and concern Italians give to their food, its production, and how it reflects the specific region it is from and the culture that produced it. Food culture in Italy is truly remarkable. The farmers at Bacciotti received support from the Italian government as a part of its development of Agriturismo (agricultural tourism) throughout the region to make the transition to organic production.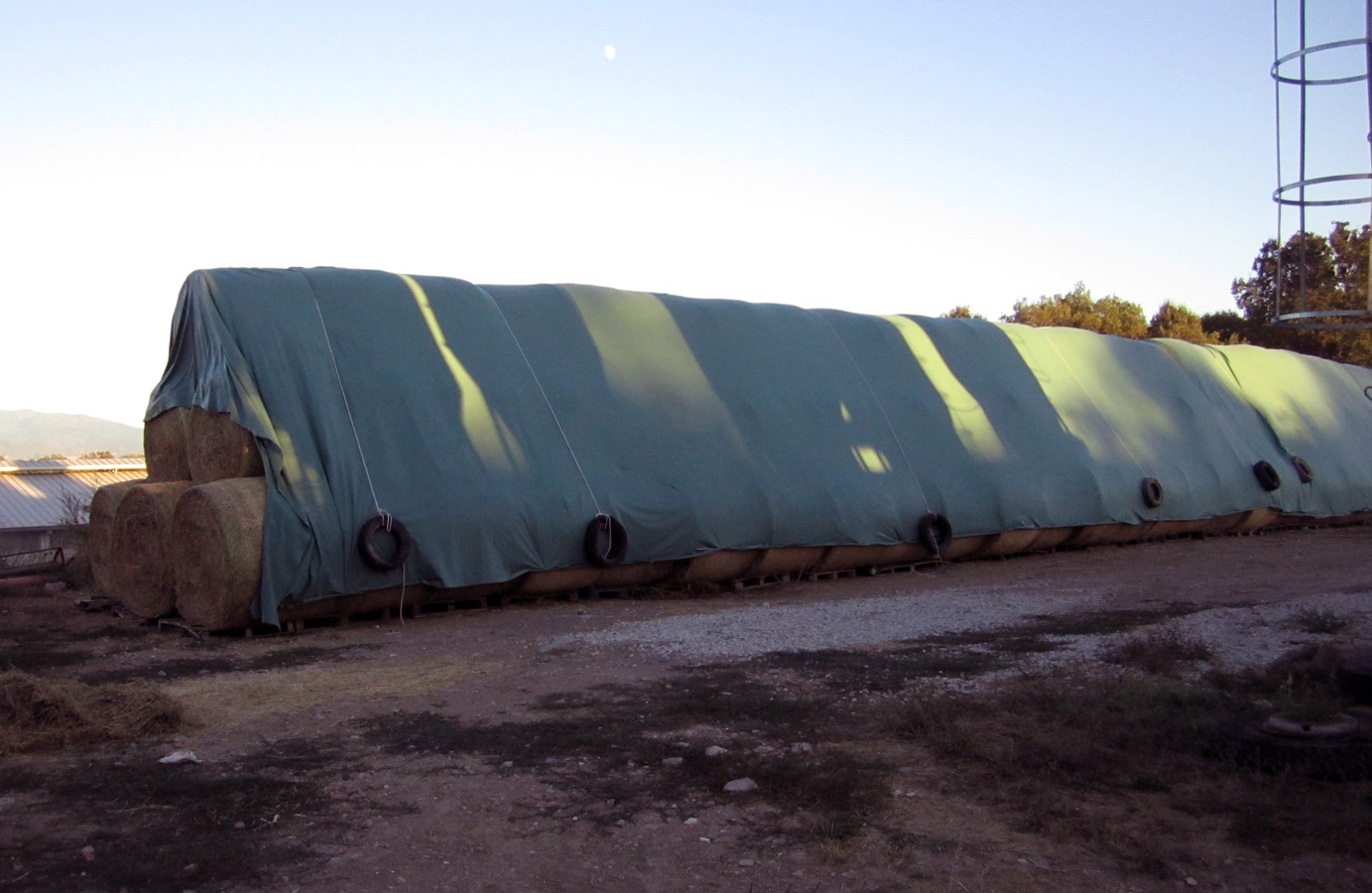 Hay is raised on the farm and thrives in the dry, hot conditions of the Mugello. The hay feeds the sheep and the minerals from the soil are evident in the flavors of the cheese. Farmer Sandra Mongilli seemed to mildly lament the fact that they could not grow their own corn on their farm as their hill sides could not provide the proper growing conditions. They had to get their corn from elsewhere. In changing to an organic farm, they had to rethink everything and started thinking in systems and seeing how everything is interrelated. They had to pay close attention to how healthy sustainable processes at all levels of cheese production are needed. This is dramatically different from the wasteful ways in which traditional farms work. The Bacciotti farm has to feed itself a healthy life as much as it has to make sure the sheep produce safe, clean milk.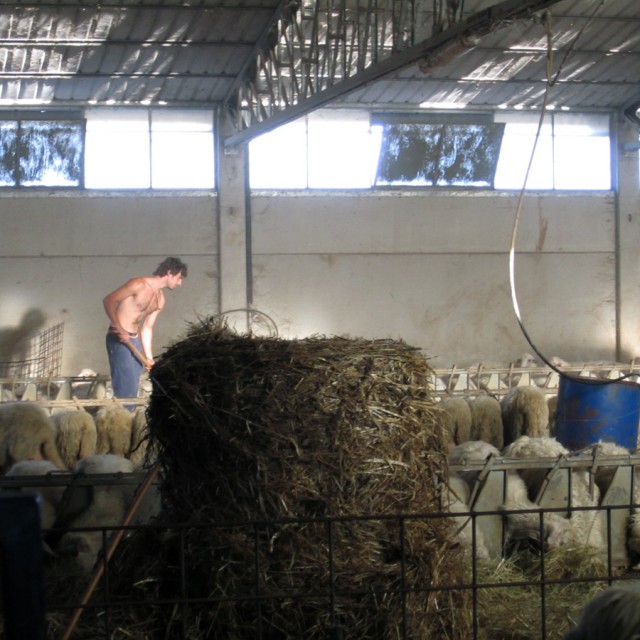 The ladies in our group were very excited about the shirtless sheep herder feeding the farm's several hundred sheep. This young man is very much the healthy ideal of a robust farm life that many of us carry deep inside ourselves. There is something very reassuring about visiting a farm. A farm IS erotic and in many ways resonates deeply with us on several levels. Important to us at MQ is the trust and certainty you can get in meeting the people who make your food and seeing how they do it. You feel that they are invested in your health in some way. It is a really profound feeling of security and comfort to have this kind of knowledge. It is bodily as much as it is rational, when so much of our food has its processes hidden and obfuscated, completely de-eroticized!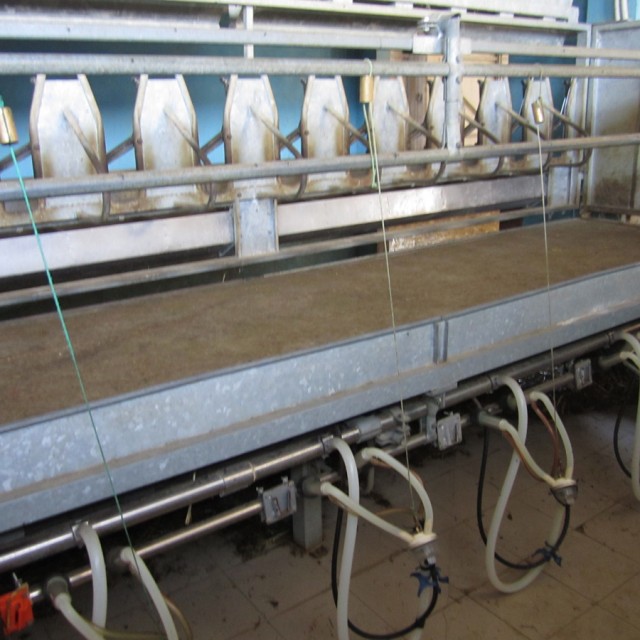 Machine for milking several sheep at one time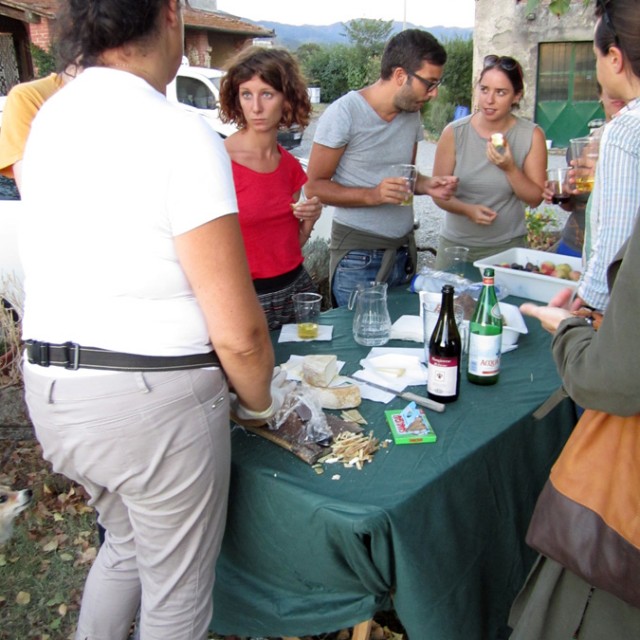 After our tour, we took a long time to sample cheeses of various ages. The youngest cheese made a month prior was an immediate favorite amongst many of us. But once we were sensitized to various flavors in the cheese, it was the older ones that proved more rewarding and interesting in their peppery, sharp nuances. We washed down the cheese with local wine and fruit and the entire experience seemed to ripple out into the landscape that surrounded us; we were somehow eating the place we were in and its deep history and chemical-human-animal-plant specificity. This is what real food is and we want to have this all the time.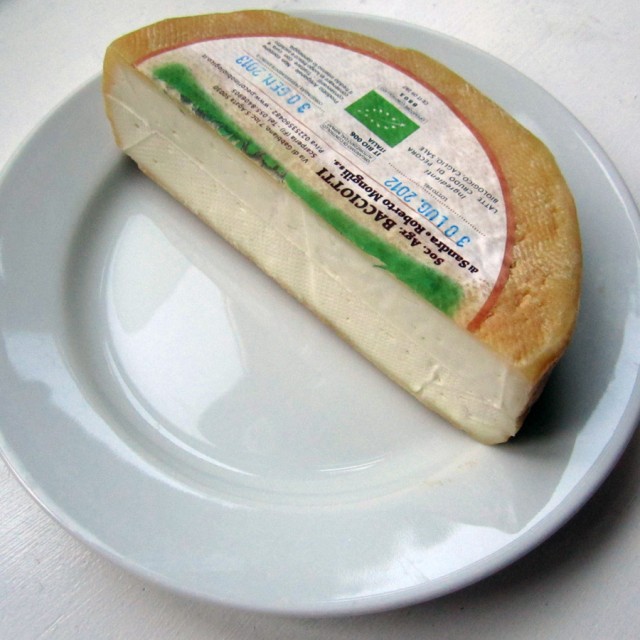 I had to bring back half a round of this amazing cheese. It only cost €8 / 56 dkk / $10!
Radio Aktiv Sonic Deep Map (2013)

SUPERKILEN – Extreme Neoliberalism Copenhagen Style

Download our guide:

Video interview:

Watch our interview of SeedBroadcast, a mobile project that is part seed library and part seed-saving-story-collecting machine-recording the stories of seed saving, farming, and food sovereignty work being done around the US.

BOOK: Deep Routes

Bonnie co-edited this collection of essays that reflect on who gets to define a region and what the struggles are in relation to being in a place and demanding social justice across many issues and terrains.

---

Download a poster Bonnie made about biodiversity in a vacant lot in the Amager borough of Copenhagen, in collaboration with biologist, Inger Kærgaard, ornithologist, Jørn Lennart Larsen and botanist, Camilla Sønderberg Brok: A BRIEF TAXONOMY OF A LOT

---

We made and installed a network of bat houses in Urbana, Illinois, to support the local and regional bat population, but also to begin a conversation about re-making the built environment.
READ MORE

---

BOOK REVIEW:

We write often about artists and art groups that work with putting 'culture' back in agriculture. Here is a new favorite: myvillages, a group of three women based in Germany, the Netherlands, and the UK. Read more...