Friday Connect: Our Environment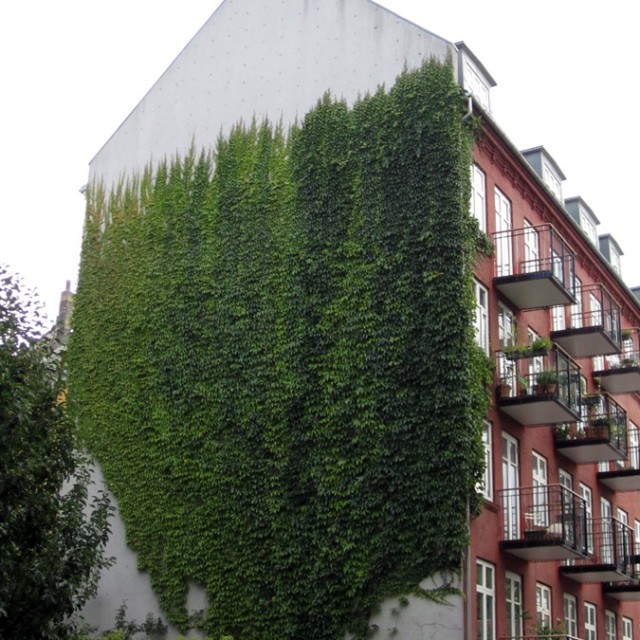 This week's Friday Connect is a mix of art, design, activism, and information from around the web focused on environmental awareness in cities and beyond.
Considering how the green elements of city spaces can be better designed leads to both more habitat for wildlife, but also more beneficial human habitat, in this article on trees in cities.
In a surprising story, residents of Chicago (our former hometown) are developing an urban orchard project with city funds. The fact that the city is paying for activists to plant an apple orchard is the surprising part. Go Chicago!
An environmental artist in Portland painted a mural celebrating the rewilding of a parking lot ( information from our friends over at Justseeds.)
Finally, we remember that defenders of the environment are dying in a global  struggle for the world's remaining natural resources.
Image Note: Vines in Nørrebro-habitat and cooling effect on a city building.
Radio Aktiv Sonic Deep Map (2013)

SUPERKILEN – Extreme Neoliberalism Copenhagen Style

Download our guide:

Video interview:

Watch our interview of SeedBroadcast, a mobile project that is part seed library and part seed-saving-story-collecting machine-recording the stories of seed saving, farming, and food sovereignty work being done around the US.

BOOK: Deep Routes

Bonnie co-edited this collection of essays that reflect on who gets to define a region and what the struggles are in relation to being in a place and demanding social justice across many issues and terrains.

---

Download a poster Bonnie made about biodiversity in a vacant lot in the Amager borough of Copenhagen, in collaboration with biologist, Inger Kærgaard, ornithologist, Jørn Lennart Larsen and botanist, Camilla Sønderberg Brok: A BRIEF TAXONOMY OF A LOT

---

We made and installed a network of bat houses in Urbana, Illinois, to support the local and regional bat population, but also to begin a conversation about re-making the built environment.
READ MORE

---

BOOK REVIEW:

We write often about artists and art groups that work with putting 'culture' back in agriculture. Here is a new favorite: myvillages, a group of three women based in Germany, the Netherlands, and the UK. Read more...