Vermont Looks Like Vermont: Mountains
This post is part of a series by artist, present day naturalist, and extended MQ neighbor, Micah Bornstein. Bornstein lives in the Northern New England state of Vermont, where he thinks about local food, local ecology, and the social structures around these things. On a bi-monthly basis, he will be contributing text and images, some photographed and some drawn, here.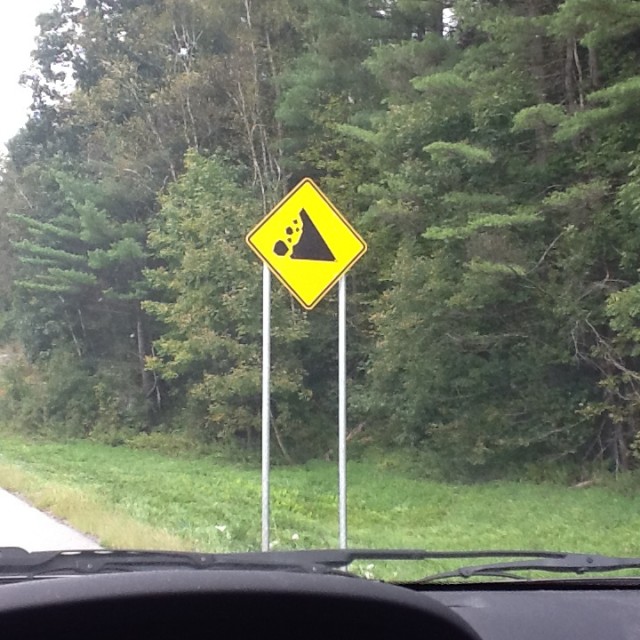 Mountains move people. People move mountains. Mountains just plain move. It's a fact that is easy to forget when looking at a mountain — that a thing so incomprehensibly large is changing.
***
A complex relationship full of contradictions.
Mountains are awe-inspiring. From below they are a spectacular sight. From atop they offer a spectacular sight. And for this — for their natural, untouched mountain qualities — we commit terrible, irreparable violence unto them. We build roads through them. We extract materials from them. We build into them. Carve. Chop. Crush. Cut. In all this violence I am admittedly implicated.
My wife and I were attracted to Vermont for many reasons. Among those many reasons, we most frequently cite the mountains. Driving through the Champlain Valley along Route 7 you are offered views of both the Adirondack Mountains to the west and the Green Mountains to the east. There are places when at the right elevation the trees give way to brief flickering flashes — Lake Champlain.
***
There are consequences.
The mountain doesn't need us. It is indifferent to us. For our part we would probably be better off maintaining a safe distance. Shortly after we moved here, a rock slide caused more than 150 tons of mountain rubble to fall harmlessly onto I-89 just south of Barre, Vermont.
While walking in Montpelier, I came across this innovative use of chain link fencing. It's not far from the apartment where I am presently living. It seems laughably inadequate. Yet, not fifty yards from the foot there are a row of apartment buildings.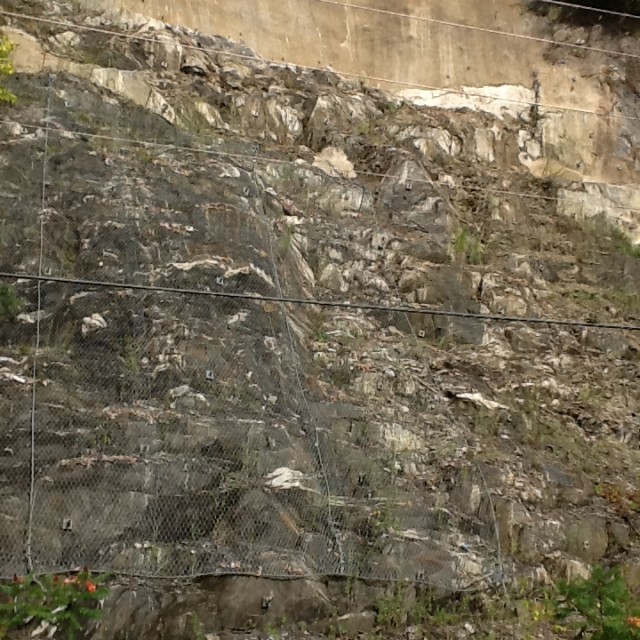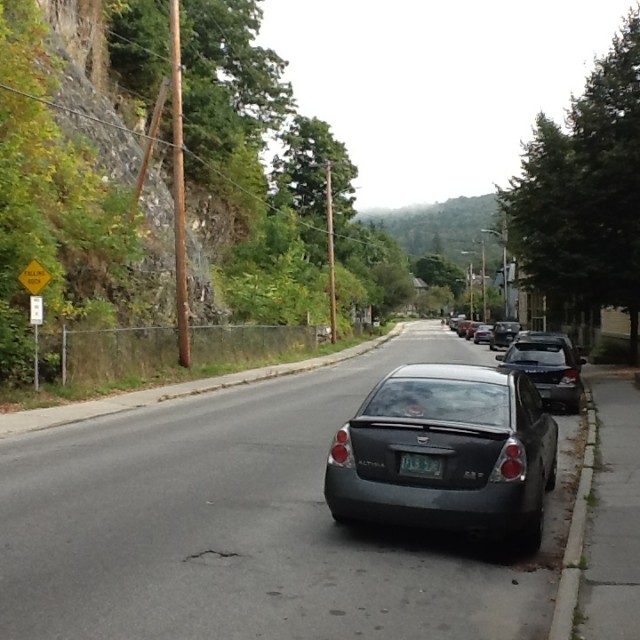 This is where I will make my home. On a mountain. Under a mountain.
Home. A shelter. What species on earth does not seek shelter? Some of us our better at it than others. For my part, and I am not alone, I put myself in the path of a slow falling mountain.
***
Note: All photographs were taken by Micah Bornstein to illustrate his writing.
Editors commentary: Here at the MQ, we recently learned of the death of Larry Gibson, Keeper of the Mountains. Gibson was a long time environmental activist and resident of Kayford Mountain, part of the Appalachian Mountain range, in rural West Virginia. He was a moving speaker and dedicated to stopping the eradication of his loved mountain home by the interests of Big Coal. We are acknowledging this loss in conjunction with Micah's guest post on the subject of mountains.
Radio Aktiv Sonic Deep Map (2013)

SUPERKILEN – Extreme Neoliberalism Copenhagen Style

Download our guide:

Video interview:

Watch our interview of SeedBroadcast, a mobile project that is part seed library and part seed-saving-story-collecting machine-recording the stories of seed saving, farming, and food sovereignty work being done around the US.

BOOK: Deep Routes

Bonnie co-edited this collection of essays that reflect on who gets to define a region and what the struggles are in relation to being in a place and demanding social justice across many issues and terrains.

---

Download a poster Bonnie made about biodiversity in a vacant lot in the Amager borough of Copenhagen, in collaboration with biologist, Inger Kærgaard, ornithologist, Jørn Lennart Larsen and botanist, Camilla Sønderberg Brok: A BRIEF TAXONOMY OF A LOT

---

We made and installed a network of bat houses in Urbana, Illinois, to support the local and regional bat population, but also to begin a conversation about re-making the built environment.
READ MORE

---

BOOK REVIEW:

We write often about artists and art groups that work with putting 'culture' back in agriculture. Here is a new favorite: myvillages, a group of three women based in Germany, the Netherlands, and the UK. Read more...