Artist Parents: Us & Christa Donner
Our friend, Christa Donner, interviewed us for her Cultural Reproducers blog project documenting artists who are also parents. You can read our interview here. Thanks for inviting us, Christa!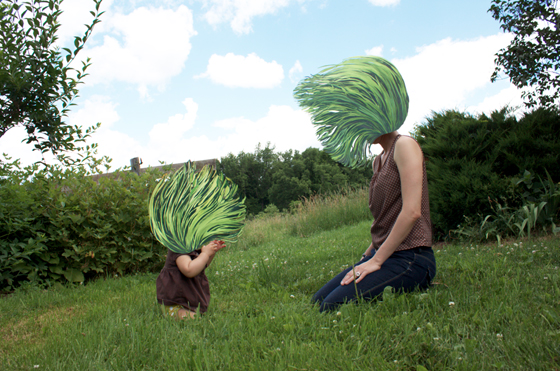 Christa is a Chicago based artist who works with organic imagery most often with ink on paper to explore themes associated with biology and power. Christa also creates installations, booklets, and even video works.  She is known in comics and zine culture for her zine project, LadyFriend which, from 1997-2007 offered a DIY counterpoint to women's magazine culture. She also collaborates involving communities of people from teenagers in Finland to new mothers in her art projects, as well as her partner, Andrew Yang. Donner and Yang's video piece KAWA (2010) appeared in dOCUMENTA 13 as part of the Tue Greenfort project, The Wordly House.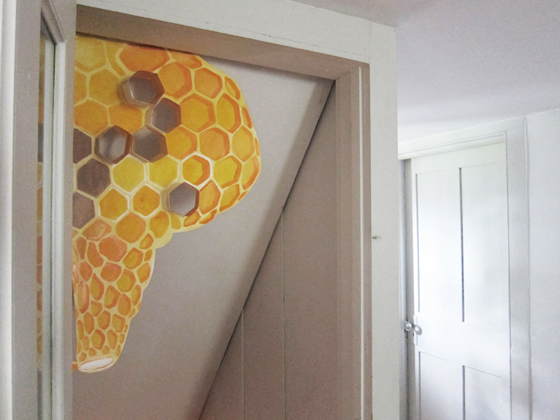 Recent work from the artist includes strange and beautiful hybrid images of human biological processes-such as puberty or breast milk production– in relationship to insect biology-from wasp nests and bee hives to the sexuality of mites. Her art work creates images of interaction with biology and ecology that are part science fiction, part hopeful dream. She has described her work as existing at the intersection of the "biological, man-made and mythological." 
Images from her recent installation at the Believe Inn in Chicago, IL that show some of these themes in action.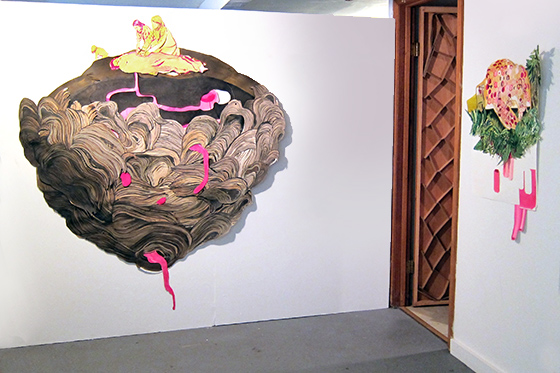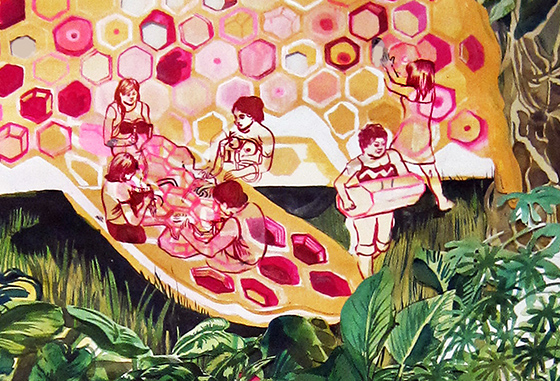 Extraction Storage Vehicle, 2013.
All images courtesy of Christa Donner.
Radio Aktiv Sonic Deep Map (2013)

SUPERKILEN – Extreme Neoliberalism Copenhagen Style

Download our guide:

Video interview:

Watch our interview of SeedBroadcast, a mobile project that is part seed library and part seed-saving-story-collecting machine-recording the stories of seed saving, farming, and food sovereignty work being done around the US.

BOOK: Deep Routes

Bonnie co-edited this collection of essays that reflect on who gets to define a region and what the struggles are in relation to being in a place and demanding social justice across many issues and terrains.

---

Download a poster Bonnie made about biodiversity in a vacant lot in the Amager borough of Copenhagen, in collaboration with biologist, Inger Kærgaard, ornithologist, Jørn Lennart Larsen and botanist, Camilla Sønderberg Brok: A BRIEF TAXONOMY OF A LOT

---

We made and installed a network of bat houses in Urbana, Illinois, to support the local and regional bat population, but also to begin a conversation about re-making the built environment.
READ MORE

---

BOOK REVIEW:

We write often about artists and art groups that work with putting 'culture' back in agriculture. Here is a new favorite: myvillages, a group of three women based in Germany, the Netherlands, and the UK. Read more...