We had a family adventure today in the Bispebjerg neighborhood of Copenhagen. We were on the hunt for a playground shaped like a man, and a sculpture of a giant owl.  We had heard about both from a friend, and all we had was a sketchy hand drawn map. Of course we looked up coordinates on line, but we started with this map.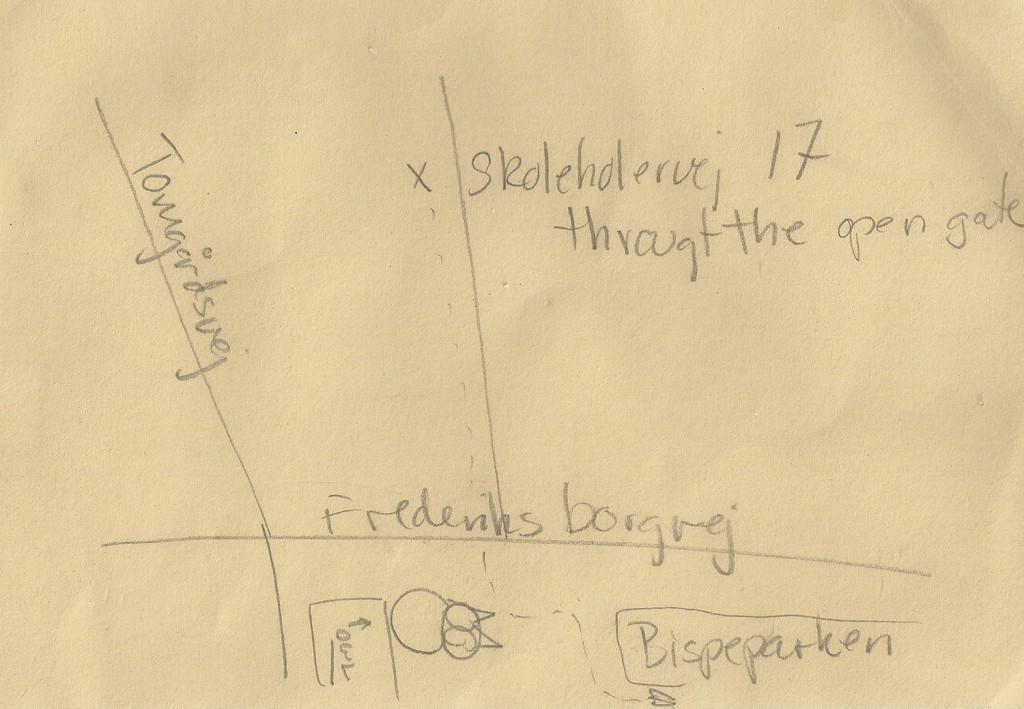 Bispebjerg is northwest of our neighborhood, The Mythological Quarter. It is home to the architecturally noted, Grundtvig's Church as well as the Skolehaver—a teaching garden for children, which we have written about before.
After biking up the Bispebjerg Bakke, a hill large by Copenhagen standards, but not so large after all, and making a few wrong turns, we found the play ground shaped like a man hidden in the Bispeparken Apartment complex.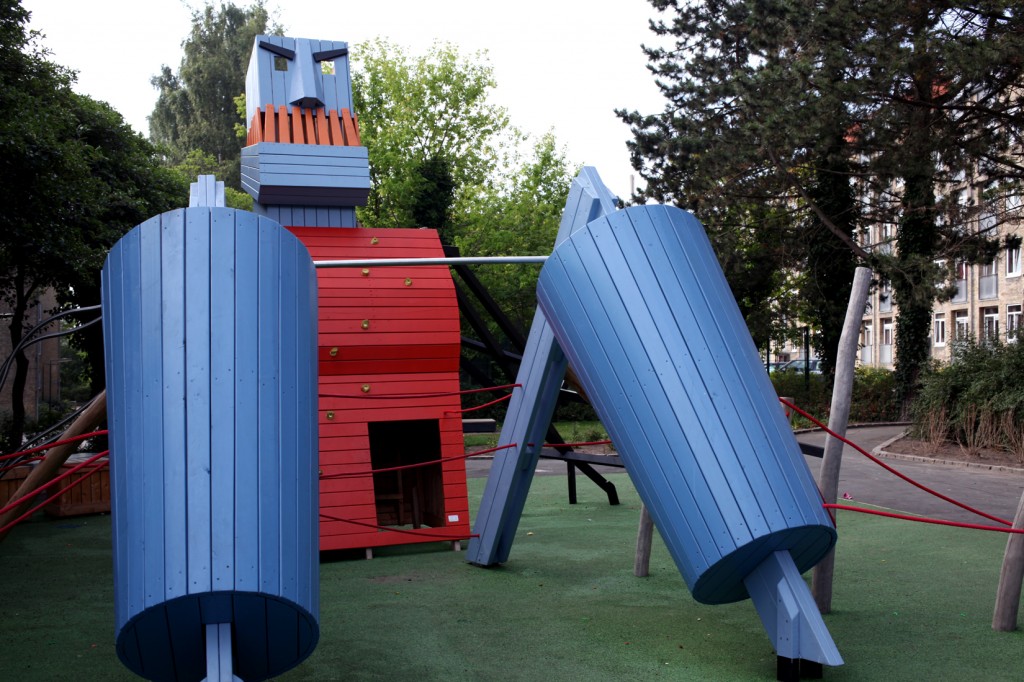 The family playing there were tolerant of our excited photographing and with their help we found the large ceramic owl just around the corner. The grimacing, robotic man playground is new, having been built this year, but the owl dates to 1967. The large ceramic snow owl marks the entrance to the apartment complex, and has been appropriated to advertises for the grave stone company on the corner, which has the owl for its logo.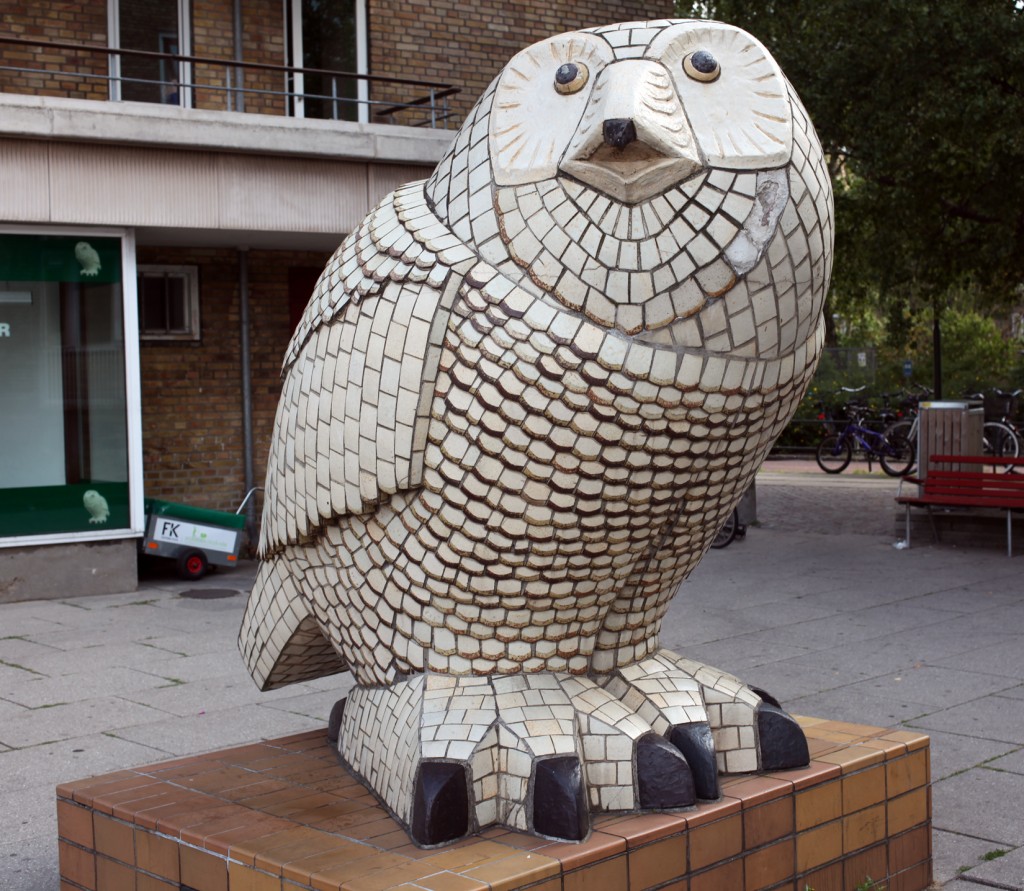 The playground was designed by the Danish firm, Monstrum, with the help of local children who said they would like a monster playground. What they got looks like it could be a monster, a giant robot taking a rest, or perhaps a woman in labor? Any way you happen to see it, it is a beautiful and inventive playground like many of Monstrum's designs. Check out their work here.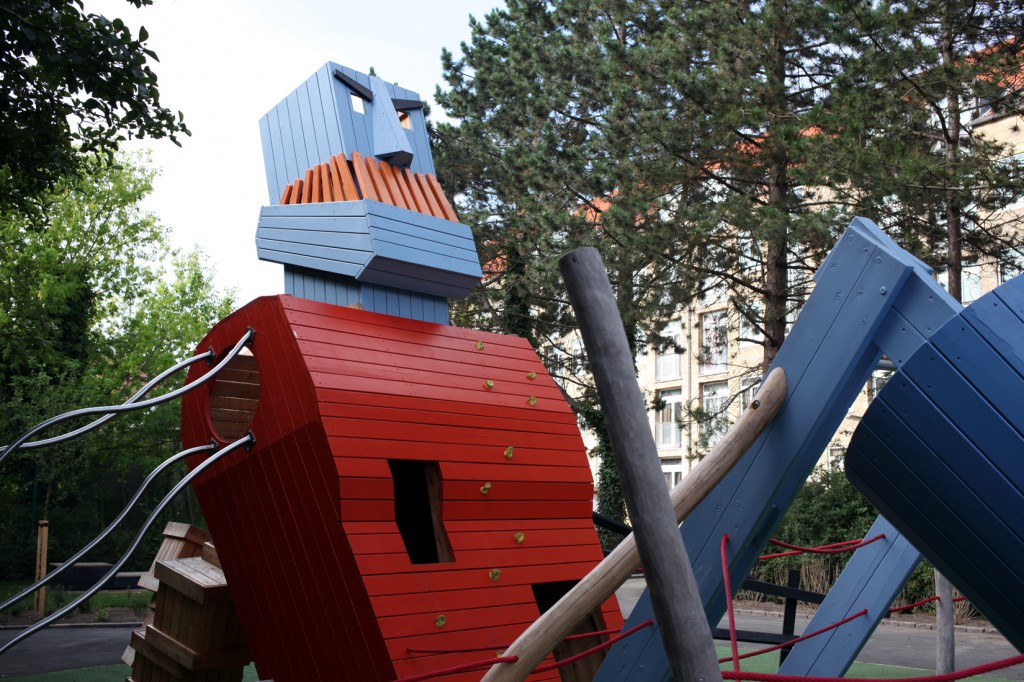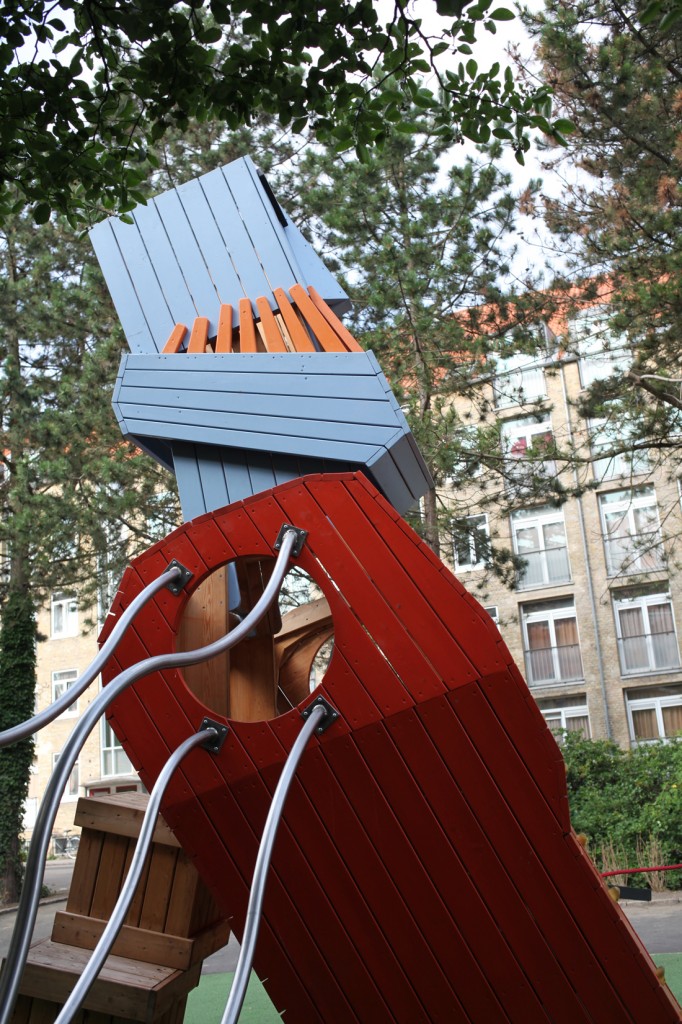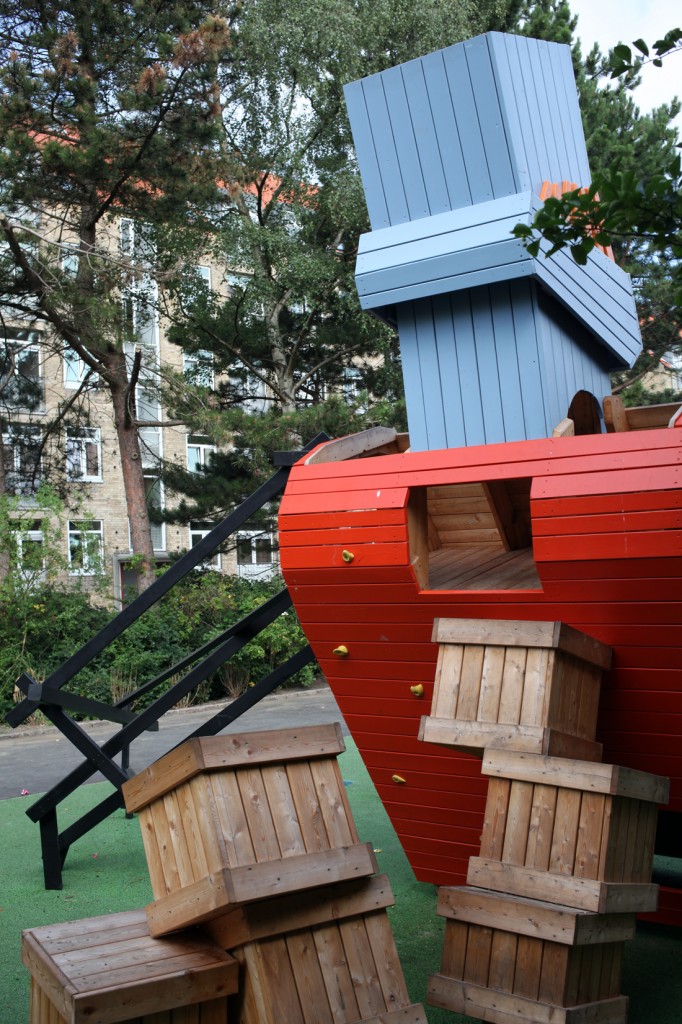 Radio Aktiv Sonic Deep Map (2013)

SUPERKILEN – Extreme Neoliberalism Copenhagen Style

Download our guide:

Video interview:

Watch our interview of SeedBroadcast, a mobile project that is part seed library and part seed-saving-story-collecting machine-recording the stories of seed saving, farming, and food sovereignty work being done around the US.

BOOK: Deep Routes

Bonnie co-edited this collection of essays that reflect on who gets to define a region and what the struggles are in relation to being in a place and demanding social justice across many issues and terrains.

---

Download a poster Bonnie made about biodiversity in a vacant lot in the Amager borough of Copenhagen, in collaboration with biologist, Inger Kærgaard, ornithologist, Jørn Lennart Larsen and botanist, Camilla Sønderberg Brok: A BRIEF TAXONOMY OF A LOT

---

We made and installed a network of bat houses in Urbana, Illinois, to support the local and regional bat population, but also to begin a conversation about re-making the built environment.
READ MORE

---

BOOK REVIEW:

We write often about artists and art groups that work with putting 'culture' back in agriculture. Here is a new favorite: myvillages, a group of three women based in Germany, the Netherlands, and the UK. Read more...