GRIDS Episode 48: Radio Aktiv "Sonic Deep Map"
Here are some images of the recent transmission of the Sonic Deep Map that Radio Aktiv (Bonnie Fortune, Antye Greie-Ripatti, Brett Bloom) made.  It was made to continue our support of people, like Pro Hanhikivi, who are fighting to stop the building of an unnecessary and unneeded nuclear power plant in Pyhäjoki, Finland.  The transmission was organized by Radius as a part of their GRIDS series where artists address issues related to Chicago's power grid. The transmission site for the Sonic Deep Map was the Smart Museum of Art. The intended landscape of the transmission was the University of Chicago campus, primarily the Enrico Fermi labs, the site of the first self-sustaining nuclear reaction, the celebrated experiments that unleashed untold devastation, destruction and future hardship.
The images were all taken by Radius. We will post the full audio of the program once Radius makes it publicly available.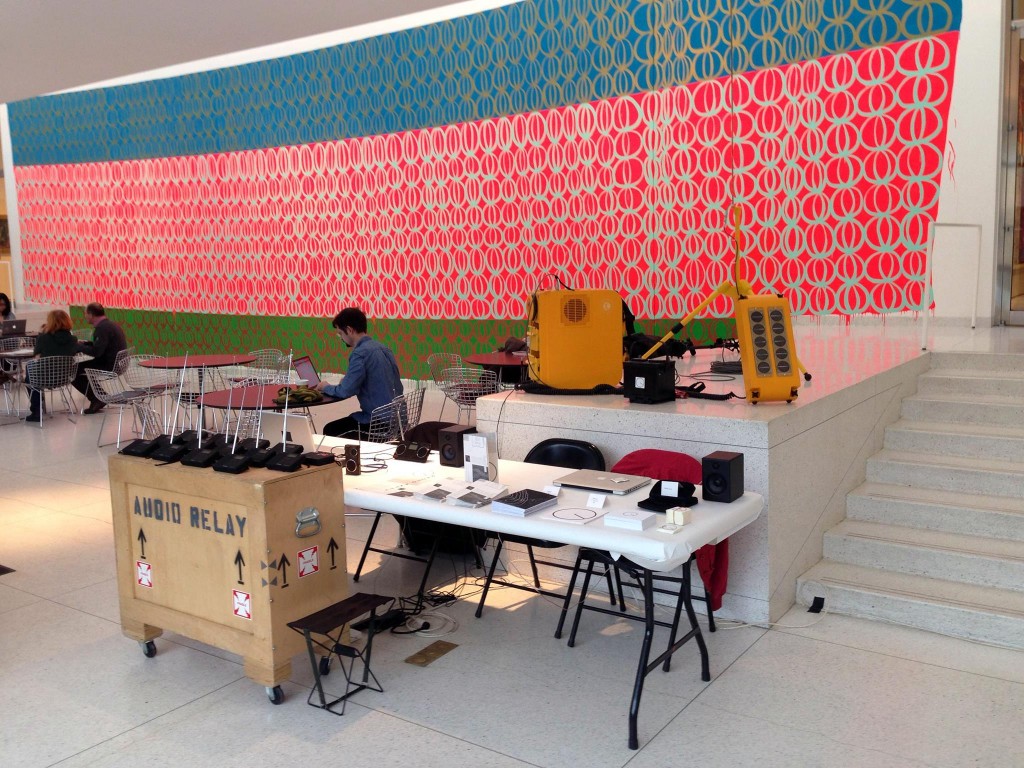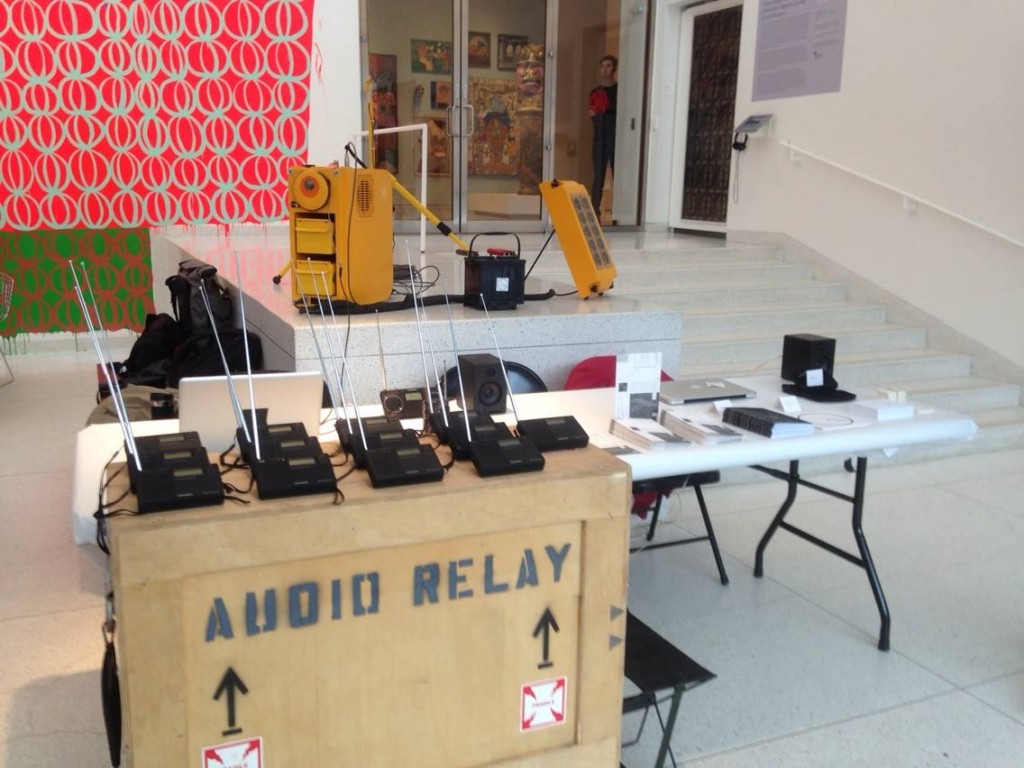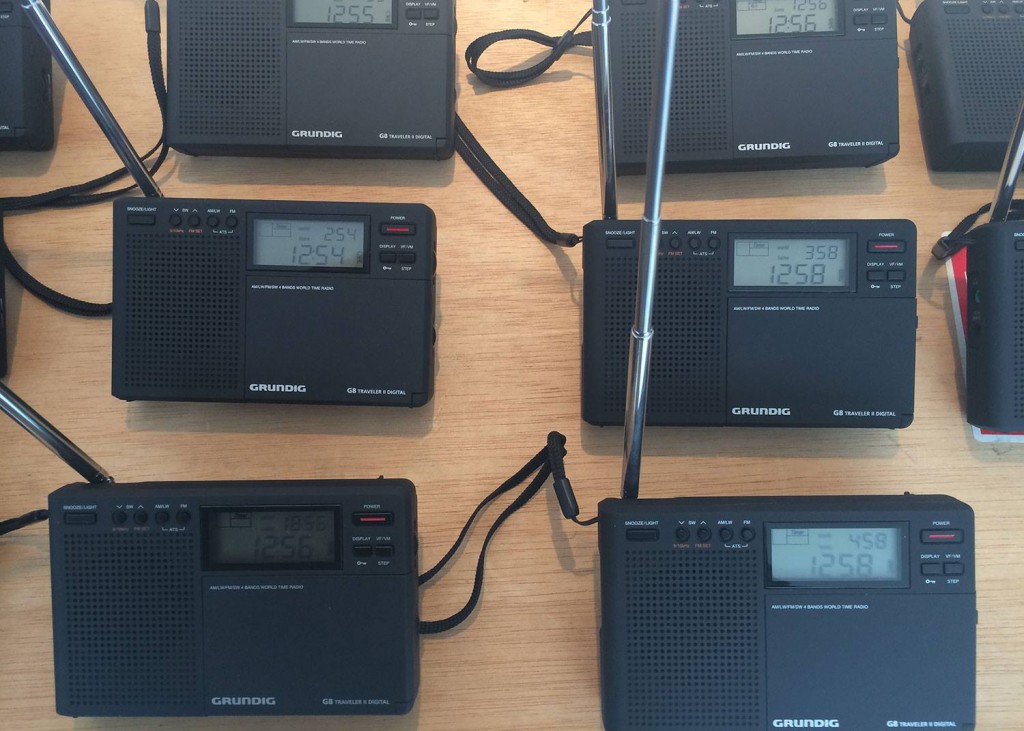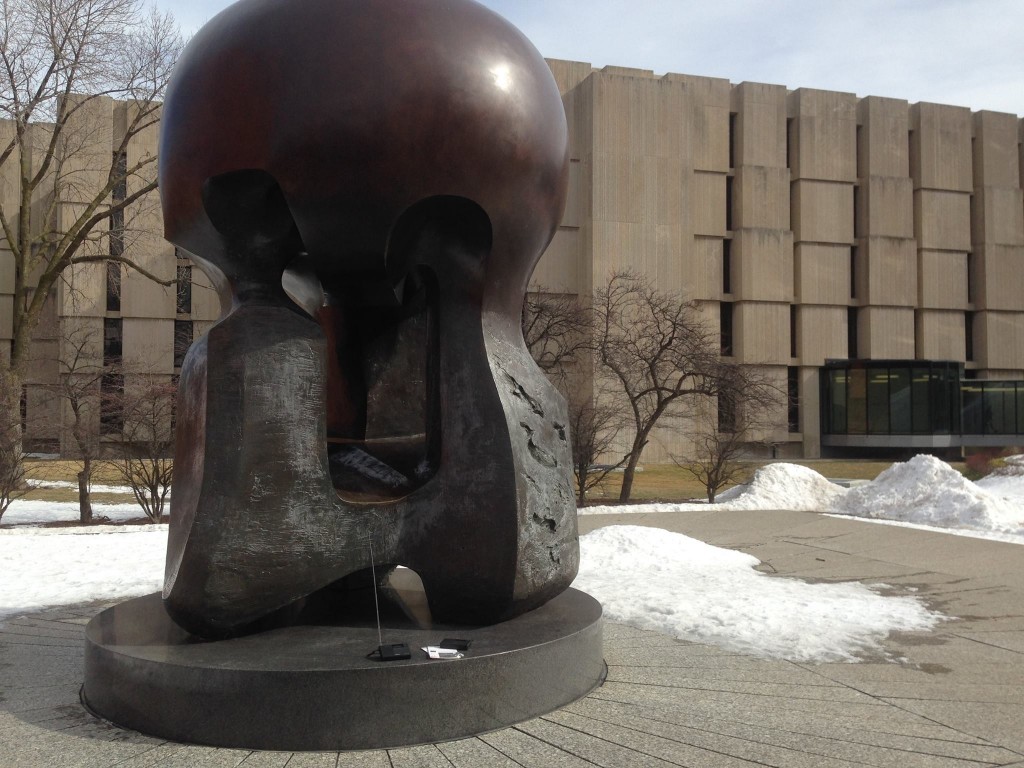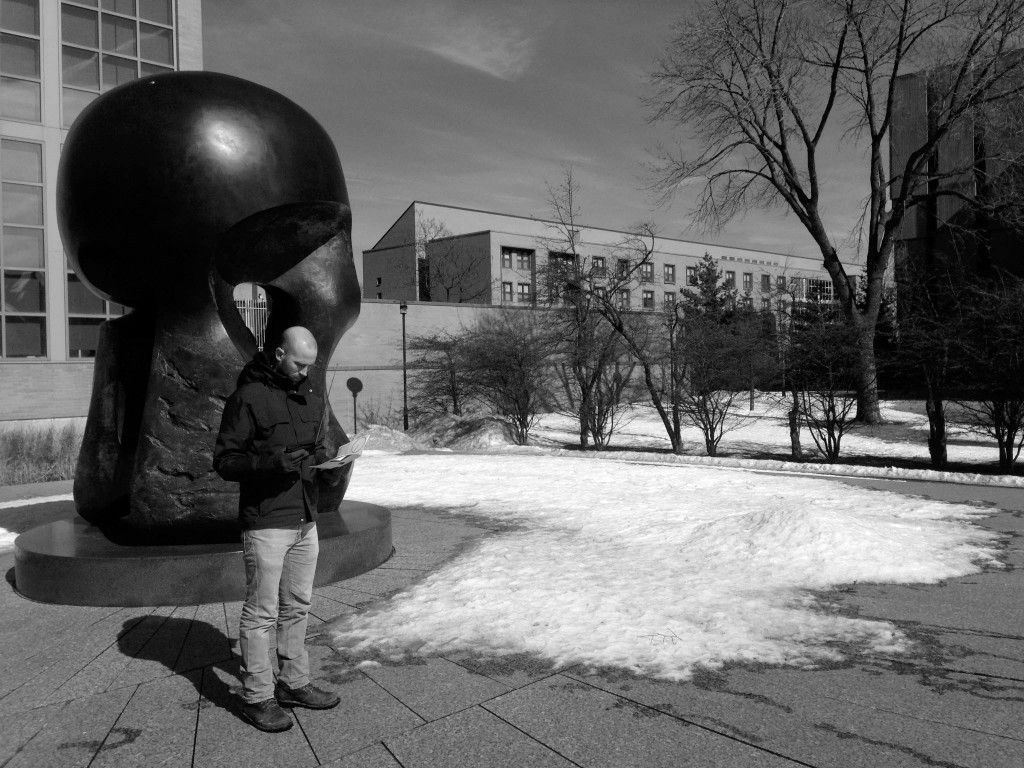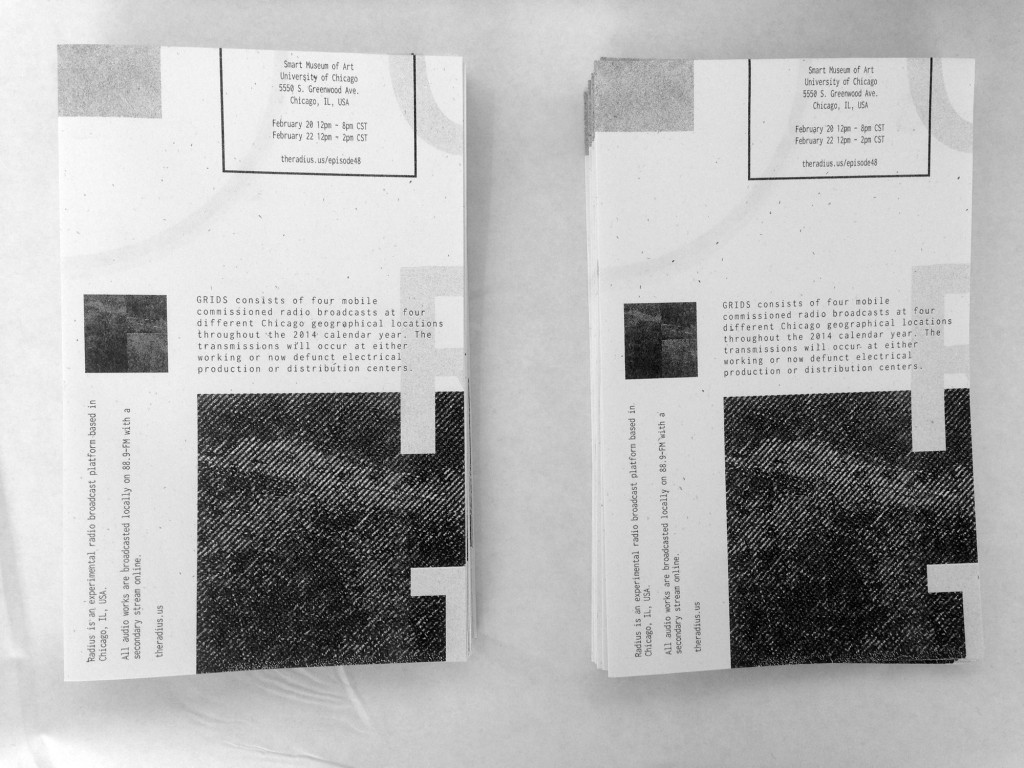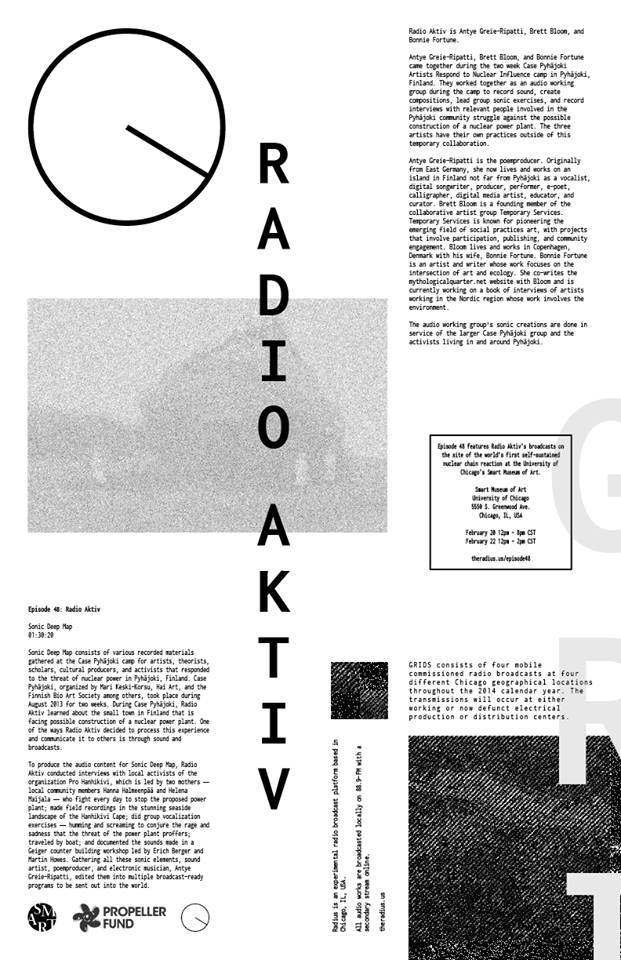 Radio Aktiv Sonic Deep Map (2013)

SUPERKILEN – Extreme Neoliberalism Copenhagen Style

Download our guide:

Video interview:

Watch our interview of SeedBroadcast, a mobile project that is part seed library and part seed-saving-story-collecting machine-recording the stories of seed saving, farming, and food sovereignty work being done around the US.

BOOK: Deep Routes

Bonnie co-edited this collection of essays that reflect on who gets to define a region and what the struggles are in relation to being in a place and demanding social justice across many issues and terrains.

---

Download a poster Bonnie made about biodiversity in a vacant lot in the Amager borough of Copenhagen, in collaboration with biologist, Inger Kærgaard, ornithologist, Jørn Lennart Larsen and botanist, Camilla Sønderberg Brok: A BRIEF TAXONOMY OF A LOT

---

We made and installed a network of bat houses in Urbana, Illinois, to support the local and regional bat population, but also to begin a conversation about re-making the built environment.
READ MORE

---

BOOK REVIEW:

We write often about artists and art groups that work with putting 'culture' back in agriculture. Here is a new favorite: myvillages, a group of three women based in Germany, the Netherlands, and the UK. Read more...