Book Review: Radical Nature
The Radical Nature: Art and Architecture for a Changing Planet 1969-2009 exhibition took place at the Barbican Art Gallery in London from 19 June – 18 October 2009. We snagged a copy of the exhibition catalog while on a recent trip to Berlin.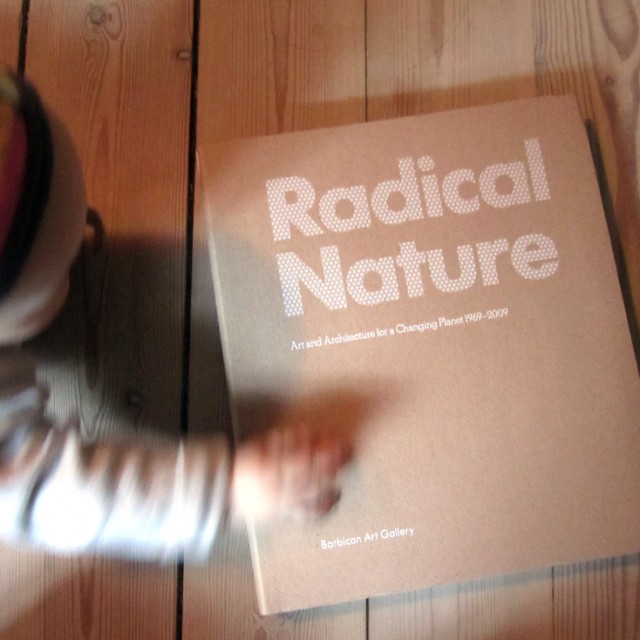 The exhibition looked at the connections between Land Art, environmental activism, art, and architecture. It provided a survey of these trajectories in art history, placing contemporary practitioners, like Tue Greenfort, next to those who pioneered the field, such as Agnes Denes and Helen and Newton Harrison .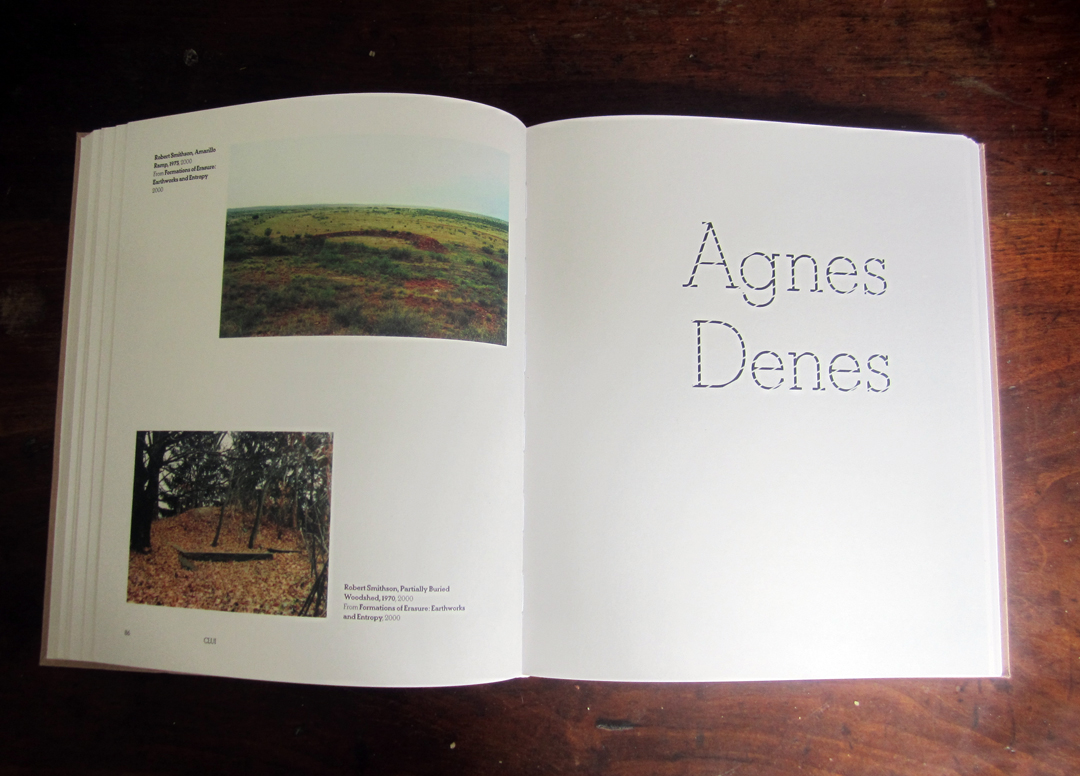 Agnes Denes is known for her large scale, land art pieces. These are thoughtfully constructed landscapes that combine agriculture with a discussion around long term stewardship of place. I think of her landscapes as slow downed activism. Tree Mountain-A Living Time Capsule-11,000 Trees, 11,000 People, 400 Years, 1992-1996, documented in the book, this piece is an excellent example of Dene's work. Conceived of as a gift to the future, it is a large scale land reclamation project on the site of an old mine in Finland. Each tree was planted in an intricate elliptical shape by a different person. The project combined people, place, the environment and long term thinking about these connections.
I got to visit the site in 2011. Walking among the carefully constructed rows was important in grasping how a large scale sculptural work like this could effect a viewer on a physical and emotional level.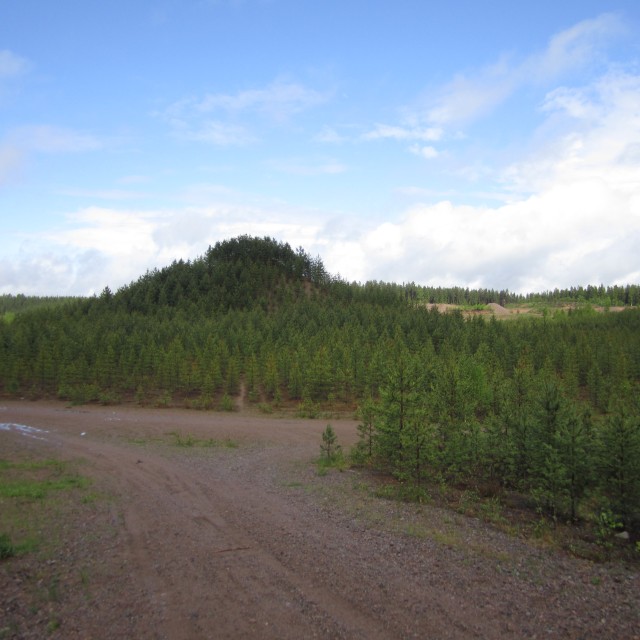 The catalog includes documentation of Danish artist, Greenfort's piece Daimlerstrasse 38 (2001), in which the artist set up a camera on a trip wire to catch pictures of wildlife in the city. For me these images, clearly illustrate the relationship our built environments create for wildlife such as foxes and raccoons. While we sleep they are busy foraging in our cast offs for food and shelter.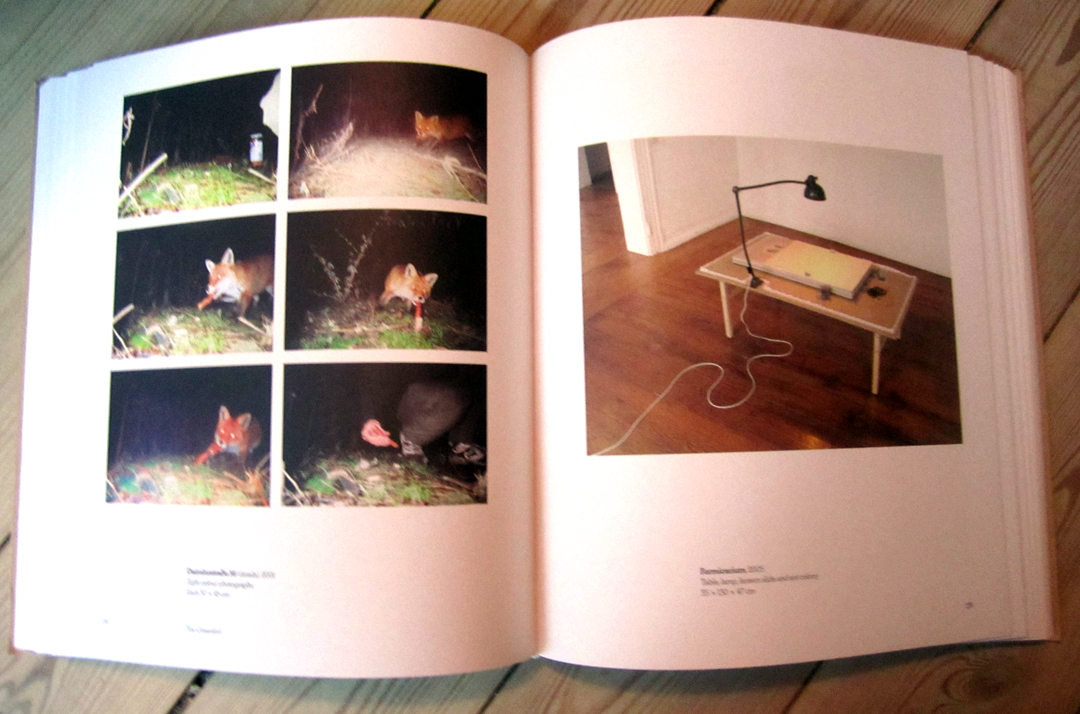 The show included a lot of indoor gardening pieces, as well as mobile shelter projects. Granted several of the included works are from the 1970s, when these ideas had not been seen so much, but now I think they have been explored enough by artists working with ecological issues. I am not convinced the electricity intensive indoor gardening projects are a true innovation in agriculture. The more interesting thing now would be projects that look at soil composition and creation. Artists like Nance Klehm and Claire Pentecost (neither of whom are including in this exhibition) are currently doing exciting work with soil. See here and here.
Use Radical Nature as a guide book for gaining historical perspective on art in connection with landscape, ecology, and the environment.
Radio Aktiv Sonic Deep Map (2013)

SUPERKILEN – Extreme Neoliberalism Copenhagen Style

Download our guide:

Video interview:

Watch our interview of SeedBroadcast, a mobile project that is part seed library and part seed-saving-story-collecting machine-recording the stories of seed saving, farming, and food sovereignty work being done around the US.

BOOK: Deep Routes

Bonnie co-edited this collection of essays that reflect on who gets to define a region and what the struggles are in relation to being in a place and demanding social justice across many issues and terrains.

---

Download a poster Bonnie made about biodiversity in a vacant lot in the Amager borough of Copenhagen, in collaboration with biologist, Inger Kærgaard, ornithologist, Jørn Lennart Larsen and botanist, Camilla Sønderberg Brok: A BRIEF TAXONOMY OF A LOT

---

We made and installed a network of bat houses in Urbana, Illinois, to support the local and regional bat population, but also to begin a conversation about re-making the built environment.
READ MORE

---

BOOK REVIEW:

We write often about artists and art groups that work with putting 'culture' back in agriculture. Here is a new favorite: myvillages, a group of three women based in Germany, the Netherlands, and the UK. Read more...