Mythological Quarter met up with our dear old friend Nance Klehm on a recent trip to Chicago. Nance, as usual, is up to some exciting new work.  In this interview, I talked to Nance about environmentalism, the collapse of the oil economy, and her work with her new business, Social Ecologies.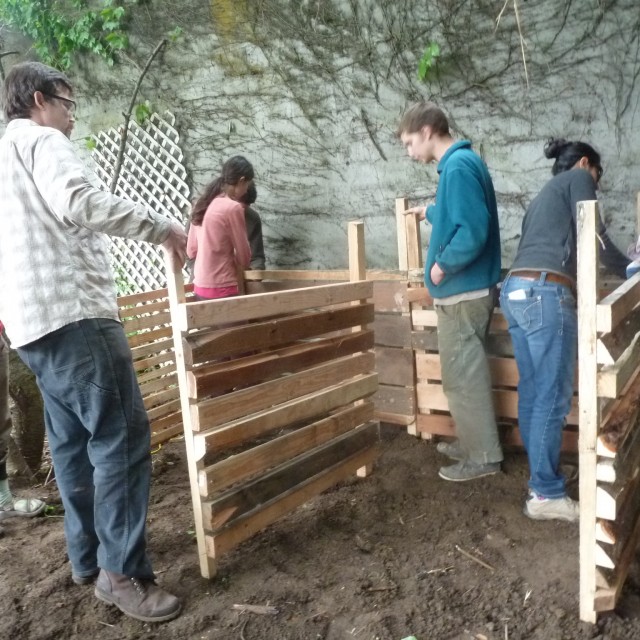 Nance is a self-described "steward of the earth," who also works as an ecological systems designer, landscaper, a bio-instigator, a permacultural grower, and an artist, among several other jobs. She has said of her work, "I grow to eat as well as I grow to build soil and habitat for pollinators."
Nance's cultural work blends fluidly with her ecological knowledge.  She uses aesthetic strategies to produce knowledge around and find solutions to environmental problems, like poor soil quality, waste water purification, and food system resilience. Nance describes her art practice as creating "social ecologies."
With that in mind, Nance has started a new business endeavor with architect, Heather Sewell, called Social Ecologies. Nance says,
Social Ecologies is specifically focused on involving others in a greater identification with and positive engagement with their habitat. It is a business entity-a 'low profit, social entrepreneurship.' The L3C status is a relatively new status that only exists in 5 states (Illinois being one of them) and the Osage Nation.
 The Social Ecologies tagline: "We create regenerative urban habitats." Nance explains,
Simply put, a regenerative system is one where outputs of a system also return to the system as inputs. A regenerative system is a broadly networked system and complexly relational. Ecosystems are perfect examples of regenerative systems.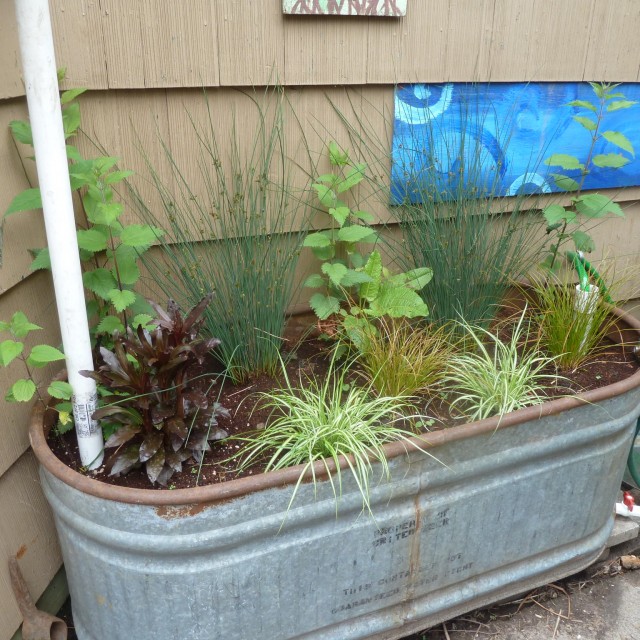 So far, Social Ecologies has worked with several different organizations in several different states and countries, including Chicago, IL; Portland, OR; and Haiti. The organization addresses a need and works to provide a solution. An area's needs often become apparent through organic processes. For example, Nance was in Portland, OR giving a talk about 'Neighborhood-Scale Waste Stream Solutions' and teaching a course, 'All About Water: Rainwater Harvesting and Greywater Basics.' Through this experience, a need for local greywater systems was identified. Nance worked with others over several months to develop waste water processing systems that were up to code specifications in the city. Nance says, "Portland is one of the only cities in the US that allows waste water systems. It was important to build it to code so there would be a working example to support the efforts of the activists who worked on passing this code."
In Haiti, Nance worked along with others to develop ecological sanitation in the form of a dry toilet system for 3,000 displaced persons in the post earthquake landscape. Despite the violence and chaos in the area, Nance conducted a series of interviews, with the help of a translator, with women of all ages to develop the camp's ecological toilet system. These are just a few examples of the diverse work happening with the Social Ecologies initiative.
Nance says of the work she is doing:
What is particularly challenging is to move into an unknown context, devise and then execute a system quickly. Being able to read built and natural landscapes, and map flows of things takes a keen sense of observation, and in the best circumstances TIME. Getting a solid sense of the true needs, desires, and styles of a community or group of individuals also works better with some more TIME. Heck! Social Ecologies is working with natural systems and they take time. I am amazed again and again that we all don't give ourselves and what we want to see in the world a bit more time to develop and then keep with it as it develops even further
My favorite way of working is in an ongoing manner where we have the opportunity to study the pathways of what we have set into motion and revisit and reshape what calls for it. It is also these longer term systems put into practice that teach us the most.
 Social Ecologies shows a progressive business model combining several different disciplines and skill sets to create practical and poetic solutions for environmental needs. The applicable research and collaborative sensibility show new ways of addressing our current environmental crisis.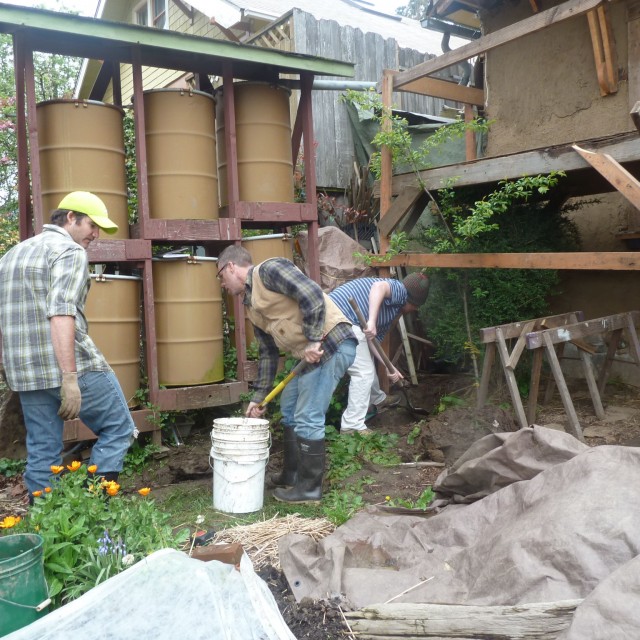 Because Nance works so closely with ecology and the environment on a daily basis, I couldn't help asking her if she was preparing for a time when our current fossil fuel dependent system no longer functions. She said,
Though I admit that I recognize that 'business as usual' is struggling, what we [Social Ecologies] are doing is not driven by such hypothetical reasoning. The development of emerging economies, the development of accessible and hardy technology, and the embodiment of skills is where our focus shines.
Talking with Nance is always inspiring, mainly because she has such seemingly boundless energy for researching and sharing her knowledge about the environment with others. I always learn something when I talk with her. Social Ecologies is just one of the many things that Nance is working on. Check out more of her work at here.
Note: all images in this post are courtesy of Nance Klehm
Radio Aktiv Sonic Deep Map (2013)

SUPERKILEN – Extreme Neoliberalism Copenhagen Style

Download our guide:

Video interview:

Watch our interview of SeedBroadcast, a mobile project that is part seed library and part seed-saving-story-collecting machine-recording the stories of seed saving, farming, and food sovereignty work being done around the US.

BOOK: Deep Routes

Bonnie co-edited this collection of essays that reflect on who gets to define a region and what the struggles are in relation to being in a place and demanding social justice across many issues and terrains.

---

Download a poster Bonnie made about biodiversity in a vacant lot in the Amager borough of Copenhagen, in collaboration with biologist, Inger Kærgaard, ornithologist, Jørn Lennart Larsen and botanist, Camilla Sønderberg Brok: A BRIEF TAXONOMY OF A LOT

---

We made and installed a network of bat houses in Urbana, Illinois, to support the local and regional bat population, but also to begin a conversation about re-making the built environment.
READ MORE

---

BOOK REVIEW:

We write often about artists and art groups that work with putting 'culture' back in agriculture. Here is a new favorite: myvillages, a group of three women based in Germany, the Netherlands, and the UK. Read more...