Artist Parents: Zanny Begg
We are continuing our Artist Parents series with a new interview with Sydney based artist, Zanny Begg. Zanny is a friend of the Mythological Quarter whose work explores how we can live in the world differently. I first met her in Gary, Indiana when she was there, along with Keg de Souza, working on a project called Remake Estate in that midwestern town, hit heavily by the effects of a globalized economy.
We wanted to include her in this series because we love her work and because she is making these beautiful hand drawn zines about her experiences as a new mom, Suck it and See and Mum is the World. I can say, from my personal perspective that Begg's drawings particularly capture that strange post-partum state-where sometimes your child feels small and sometimes you feel very small!
A little about Zanny Begg's work…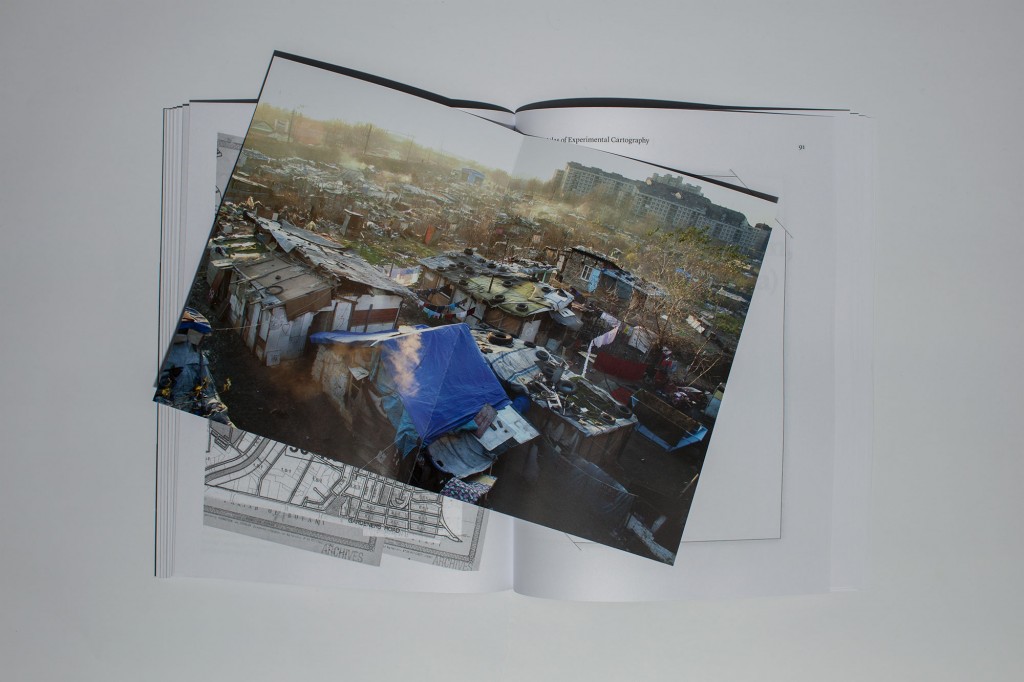 Begg does a lot of work with spatial politics and how we inhabit the cities we live in, as well as how we might live in them differently. Recent work in this direction includes Baadlands: An Atlas of Experimental Cartography, a group exhibition the artist curated of nine works that engage with mapping and space. Begg says
The term "baadlands" refers to places of both freedom and danger, one step removed from normal regulations, where people can create their own urban landscapes through vernacular architecture, autonomous social structures and DIY economics. Now that the absolute majority of people live in cities these neglected and under-developed spaces are coming under increasing pressure – slums, former industrial sites, lower income housing and fallow land are all being scheduled for clean-ups and development. In the resulting tussle over the future of these spaces mapping has become an artistic and activist tool that helps clarify the politics of space. The exhibition involved María del C Lamadrid (UR); Diego Bonetto, Mirra Whale and Adrian O'Doherty (AU); Centre for Urban Pedagogy (US); Yurt Empire (AU); Santiago Cirugeda, Democracia and Todo Por la Praxis (ESP); Lorenz Aggermann, Eduard Freudmann and Can Gülcü (AT); Iconoclasistas (AR); Clement Valla (US); and Here Studio (AU) all of whom provided very different forms of spatial analysis in their work. The point of the project was not to idealise these areas – but to explore how counter-cartography is helpful in rendering an alternative understanding of these locations and the communities who inhabit them.
Another project Begg is currently involved with: Yurt Empire, in which she is building a DIY library in a giant mushroom shaped yurt called, The Reading Shroom. Yurt Empire and The Reading Shroom are part of a critique directed at the Green Square, "a [proposed] suburb created out of four former industrial areas in Sydney's city hinterland."  The Green Square project is a heavily branded urban renewal project focused on building a "creative and ecology community" on the edges of Sydney. Begg says that, "the reality is of course quite different – most of the developments are yet to be built and those that are up are called "cube farms" by locals for their ubiquitous, boxy, off the plan, shapes."  Yurt Empire will occupy the site "during the latter part of 2013 with around six artist created yurts that will experiment with alternative visions of urban development."
 Begg loves collaborating with others and you can often find her working in groups to realize her projects. She says,
Collaborating for me is partially about forcing myself to slow down to allow ideas to develop more fully, to hang between the minds of the various collaborators and mature. When it works well collaboration is super rewarding as it is a little like falling in love – you really get inside the mind of someone else, or a group of people. You have to see the world a little bit through their eyes and you imagine they see it through yours. Of course like falling in love it can go bad and that hurts too, and I guess that is the allure and potential heartache of all collaborative processes.
 On being a parent and an artist…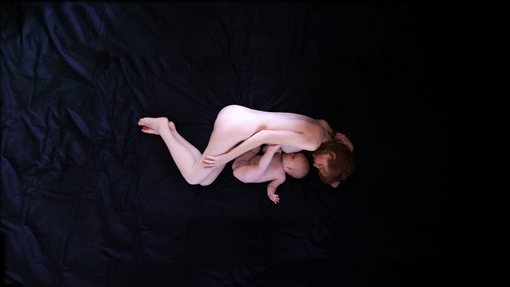 I asked Begg about why she began including her daughter in her work–was this a planned decision or did it just feel right?
She said,
Its funny, before I had Saoirse I was quite sceptical about art projects that included kids. I think even remember saying to someone when I was pregnant that I wouldn't make a work about the process. Of course, once my daughter arrived in the world things completely changed! For a start, she was so amazing that my attention was completely captivated. Secondly, all my work has been about ways of living and inhabiting the world – so it was inevitable that kids (mine and others) became part of this process.
Responses have been mixed. I think childbirth and parenting are tricky topics to engage with artistically. The story of motherhood is crucial to the cannon of western art – I was completely amazed when I visited the Prado Museum with my baby daughter in February this year how excited she was by all the paintings of the virgin Mary breast-feeding – previously I would have missed the visceral side of these biblical subjects! Yet in contemporary art there is a reticence to engage with childbirth in the same serious way, I guess the fear is that mothers are way too close to the topic and the results would be somehow insular and opaque to others. But like any subject is depends on how you approach it and there is no reason why a mother's perspective on child rearing should make any less important a contribution to art then what has been historically made by male artists engaging with the story of birth through biblical themes.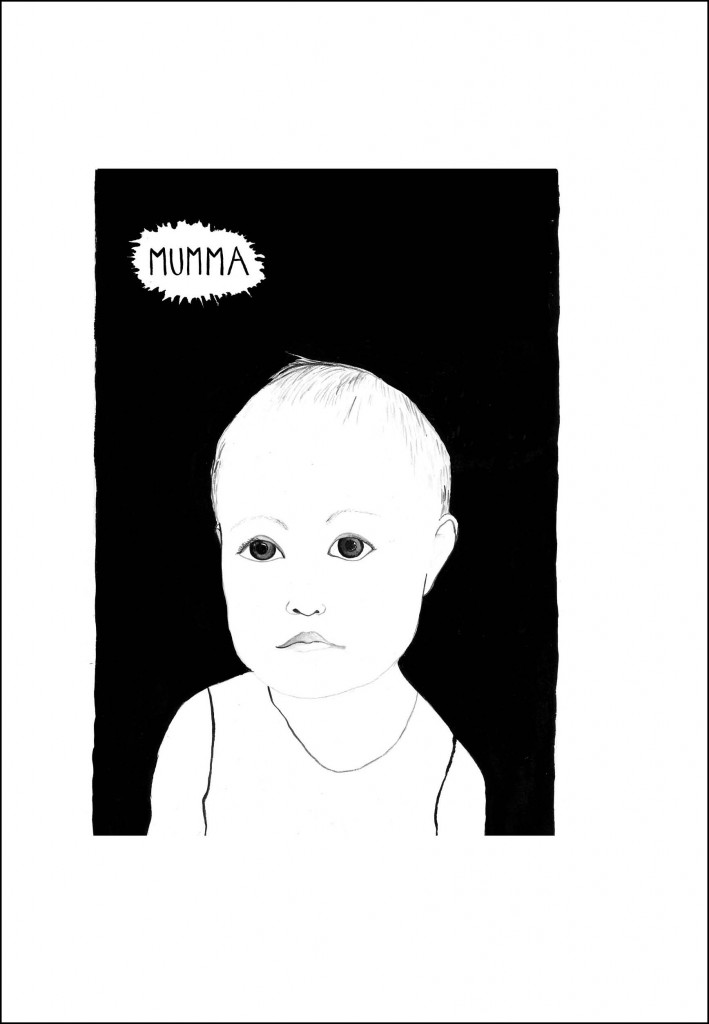 Begg comments that, like most artist parents,  finding time to make work has been one of her biggest challenges.
 It is super tough to be an artist and a mother. Art takes up so much time – most of it unpaid, so often you are making art work on top of paid work – and when you have a small person depending on you you have absolutely no time at all to spare. I am currently working fulltime as the main supporter for my family and practicing as an artist and despite how time intensive that is – ALL of that is the sideshow to spending time with my daughter, so things can feel a little jammed.
 She acknowledges that it doesn't always work out as planned.
When Saoirse was first born I had quite a demoralising experience with making art. I had a solo exhibition scheduled and I had just returned to work, so I was trying to bend time a little to get my work ready by working at night. Unfortunately this coincided with a period of time when Saoirse just didn't sleep at all, so I ended up on opening night with works that were basically unfinished and feeling very exhausted and depressed about being an artistic mother… In retrospect it was way too ambitious to have an exhibition at that time. Now that Saoirse is older I am more able to produce work and could take on such a project without such disastrous outcomes.
Begg also offers critique on how the current culture of production in contemporary art, and times when the cultural workers have made space for different ways of operating.
A lot of the production models for art are based around the fiction of the precarious, unencumbered, artist without ever factoring in childcare or other logistical support for parents. But then again there have been a few occasions when curators have made a special effort to include me as they understand the difficulties and know the small things that can be arranged to make participation possible.One such example you actually mentioned above – our project from Gary, IN, was included in an exhibition at the Gallery of Modern Art, Queensland and while I was in Brisbane the curator asked me to do an interview with him for their website. At the time for the interview it turned out there was nobody to mind Saoirse – rather then cancel we went ahead anyway with her sitting on my lap. Many, many people have commented on this video as I think they appreciate the visual image it creates of the "artistic mother" literally balancing a baby and her work!
Begg concluded the interview thusly:
I guess all of my projects, in various ways, have engaged with how we can live in the world differently. I am not sure if art alone can create a different world – but it can definitely help us see how one could come into existence and the ways in which we can contribute to this process.
Thanks so much to Zanny Begg for taking the time from her busy schedule to answer some questions. Please do check out her books here.
Radio Aktiv Sonic Deep Map (2013)

SUPERKILEN – Extreme Neoliberalism Copenhagen Style

Download our guide:

Video interview:

Watch our interview of SeedBroadcast, a mobile project that is part seed library and part seed-saving-story-collecting machine-recording the stories of seed saving, farming, and food sovereignty work being done around the US.

BOOK: Deep Routes

Bonnie co-edited this collection of essays that reflect on who gets to define a region and what the struggles are in relation to being in a place and demanding social justice across many issues and terrains.

---

Download a poster Bonnie made about biodiversity in a vacant lot in the Amager borough of Copenhagen, in collaboration with biologist, Inger Kærgaard, ornithologist, Jørn Lennart Larsen and botanist, Camilla Sønderberg Brok: A BRIEF TAXONOMY OF A LOT

---

We made and installed a network of bat houses in Urbana, Illinois, to support the local and regional bat population, but also to begin a conversation about re-making the built environment.
READ MORE

---

BOOK REVIEW:

We write often about artists and art groups that work with putting 'culture' back in agriculture. Here is a new favorite: myvillages, a group of three women based in Germany, the Netherlands, and the UK. Read more...