Urban Ecology in Northern Ireland
I recently returned from a trip to Derry, Northern Ireland where I worked with artist in residence Andrea Francke at the Centre for Contemporary Art  on a workshop about urban ecology, foraging, map making and orienting yourself to a place.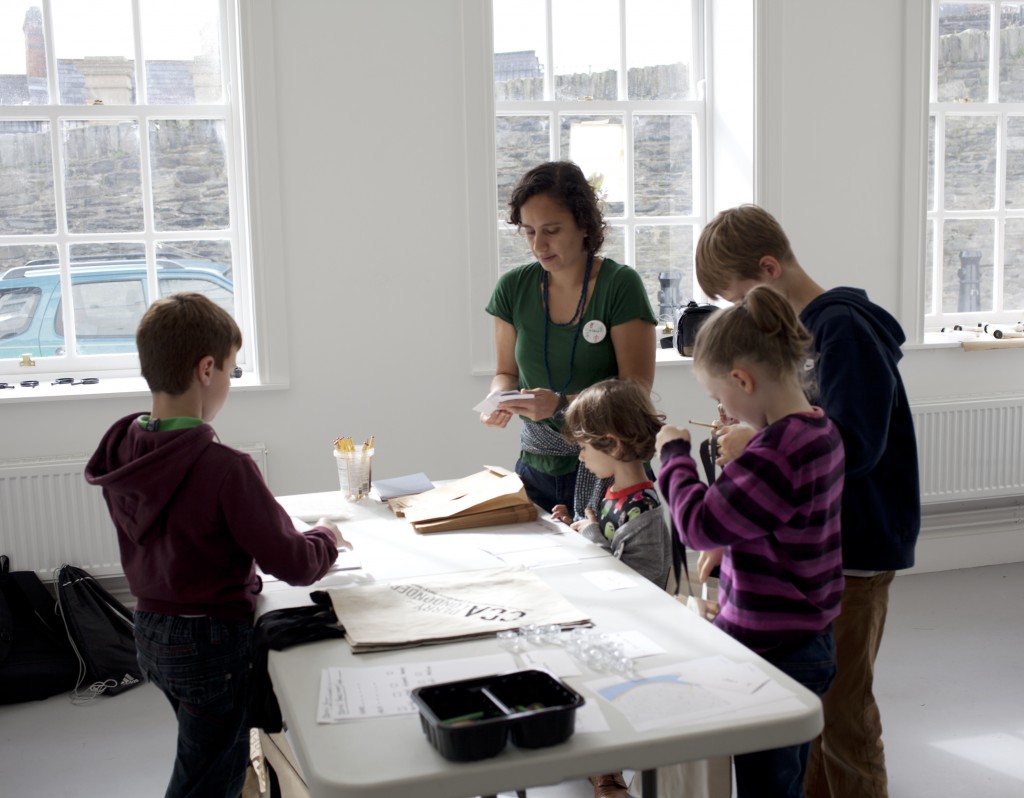 Brett and I first worked with Francke, a London based artist, on her Invisible Spaces of Parenthood project to which we contributed an essay.  For this project,  Francke and I developed a two day program for young people based around The Amateur Naturalist by Gerald Durrell.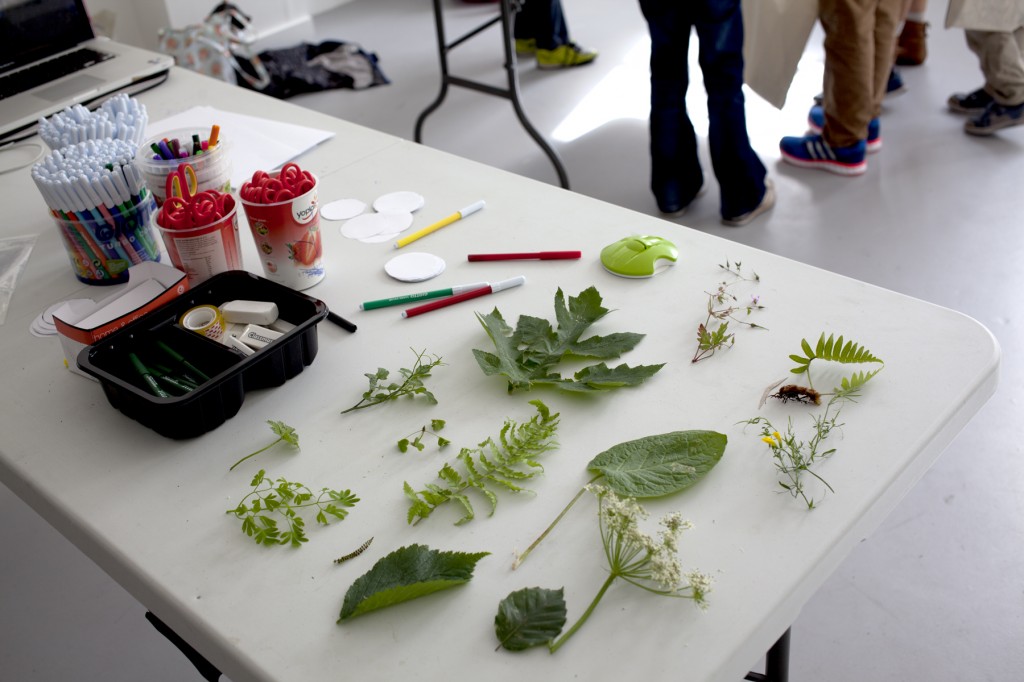 During her residency at the CCA, Francke is working with a series of four themed workshops focusing on utopian possibilities involving children. The first workshop involved kids building with grid beams, or as we call them here at the MQ-living structures.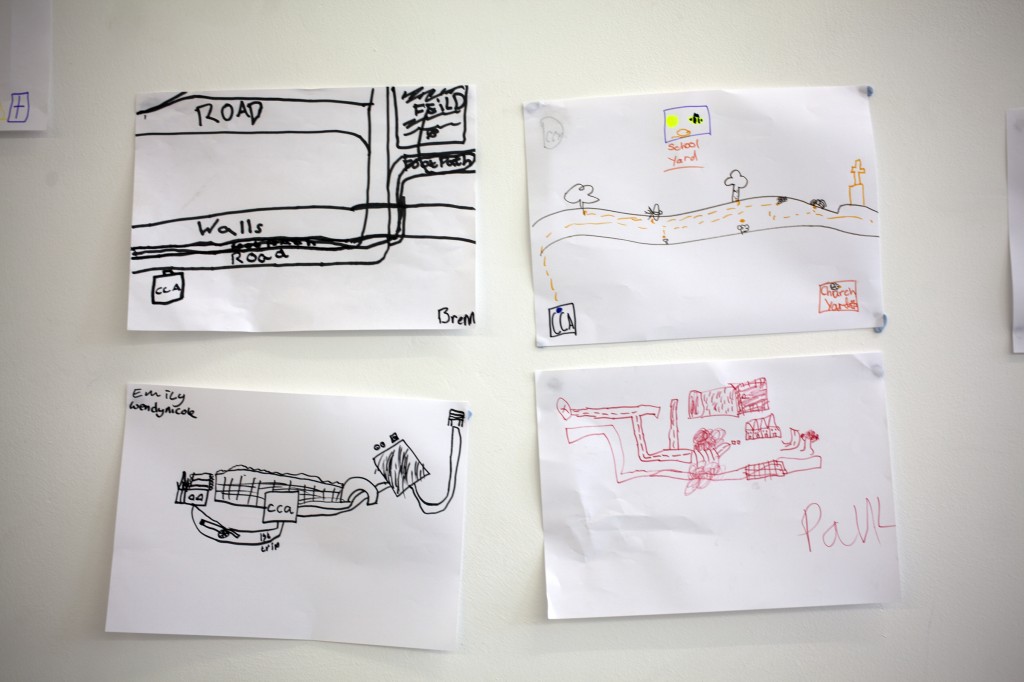 My workshop was the second in the series, and later workshops will focus on self-publishing and food. A book collecting all the children's work with essays from the artists will be put together at the close of the series.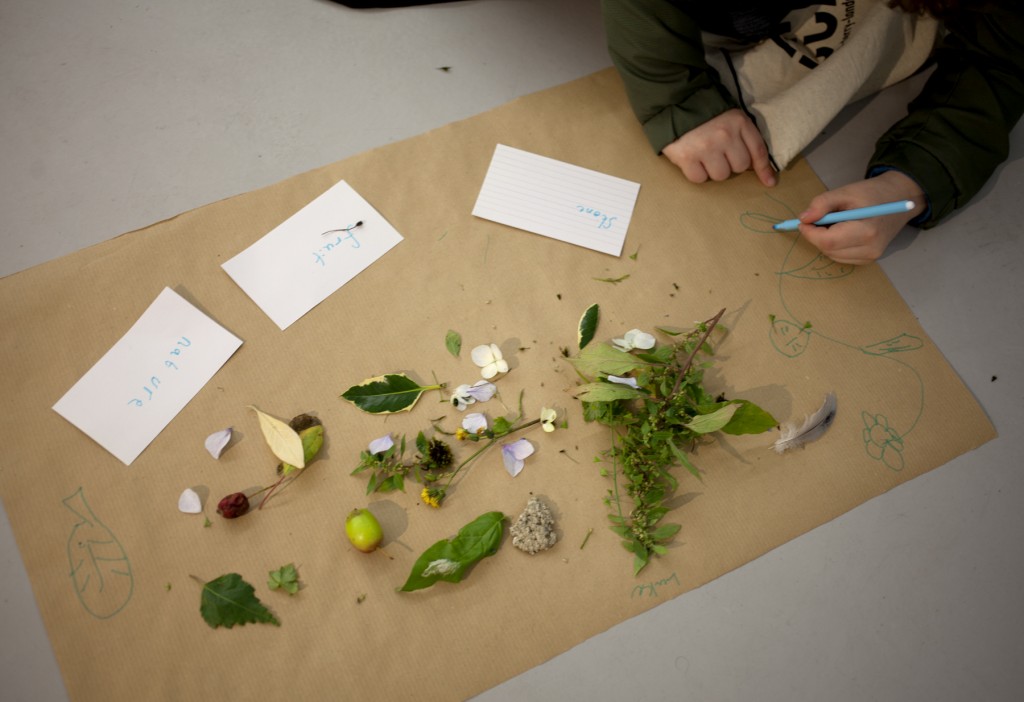 For our workshop,  we focused on local ecology and orienting oneself in a place. We made naturalist collection kits, complete with sketch books and specimen containers.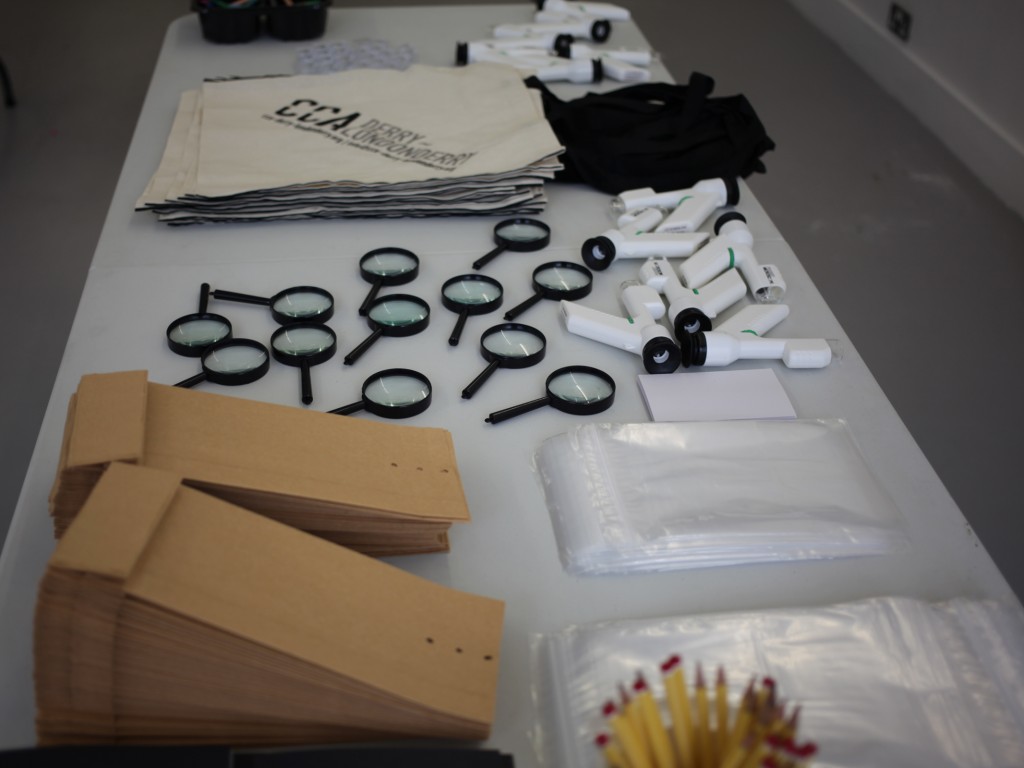 We encouraged the kids, as per Durrell's advice, to use the naturalist kits but not to rely on them because a naturalist must also be able to use her 5 senses to learn about the world she lives in. To help shift their perceptions in different directions, we took listening walks with eyes closed.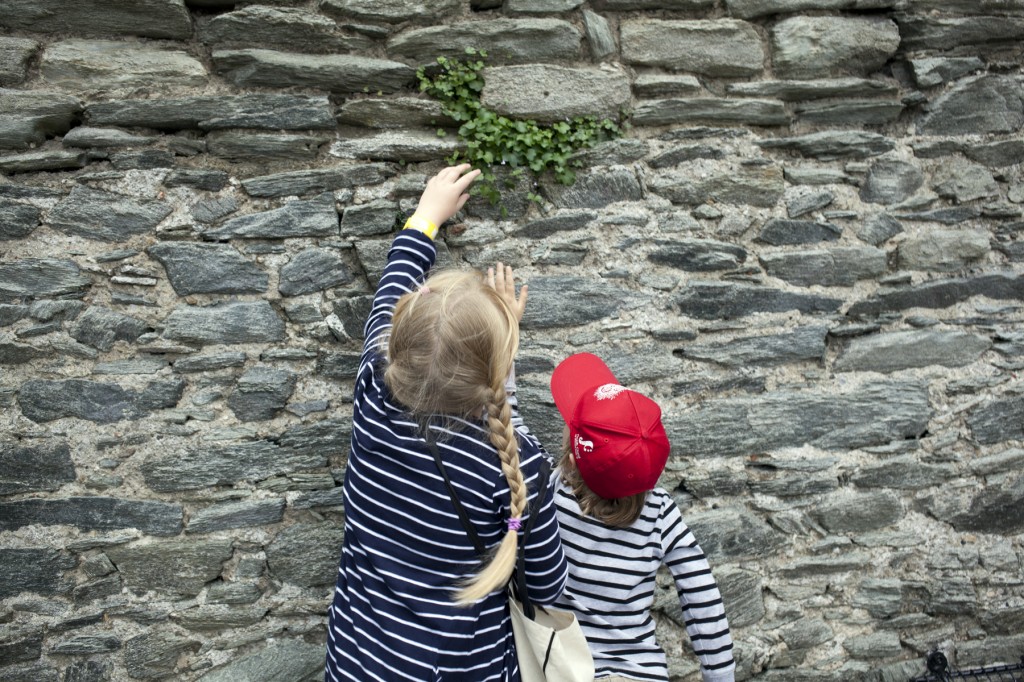 The city of Derry has a stone wall all around the center of the city.We took walks on the wall and in adjacent church yards and lots to collect plants and insects. Then we displayed our collections in the gallery.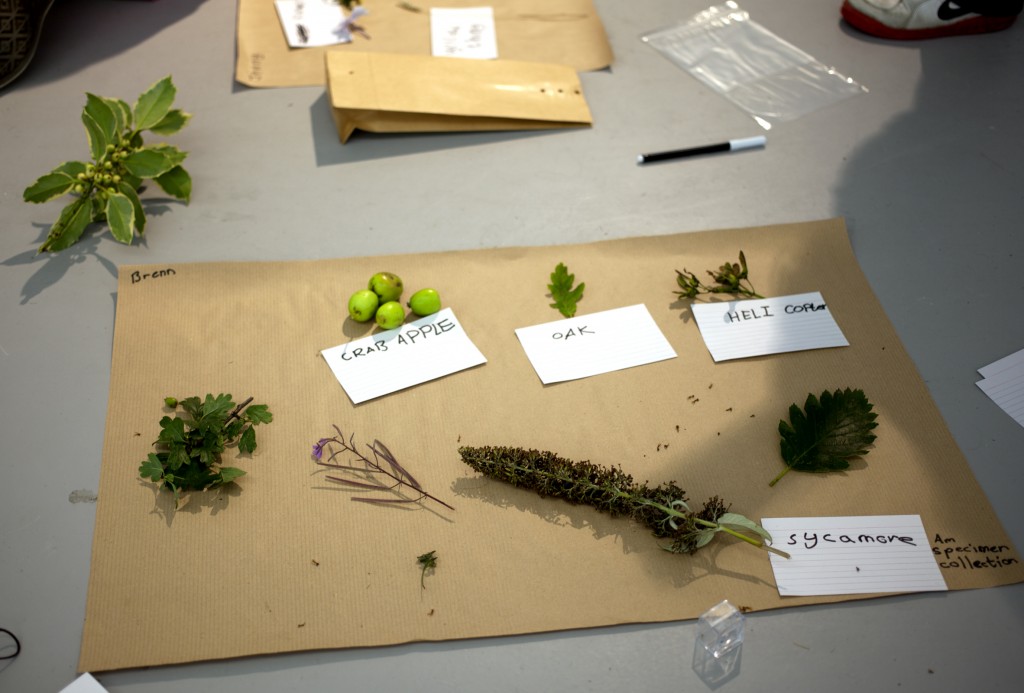 On the second day we had local foraging expert, Gareth Austin, in to lead the kids on an edible plant walk around the wall. The kids picked daisies, sorrel, pansies, and poppy seeds among several other plants. Austin helped the kids forage both wild and cultivated plants-if it is in the public space and edible, we take it, was his atitude. Some were excited to eat plants outside, while others were, of course, nervous.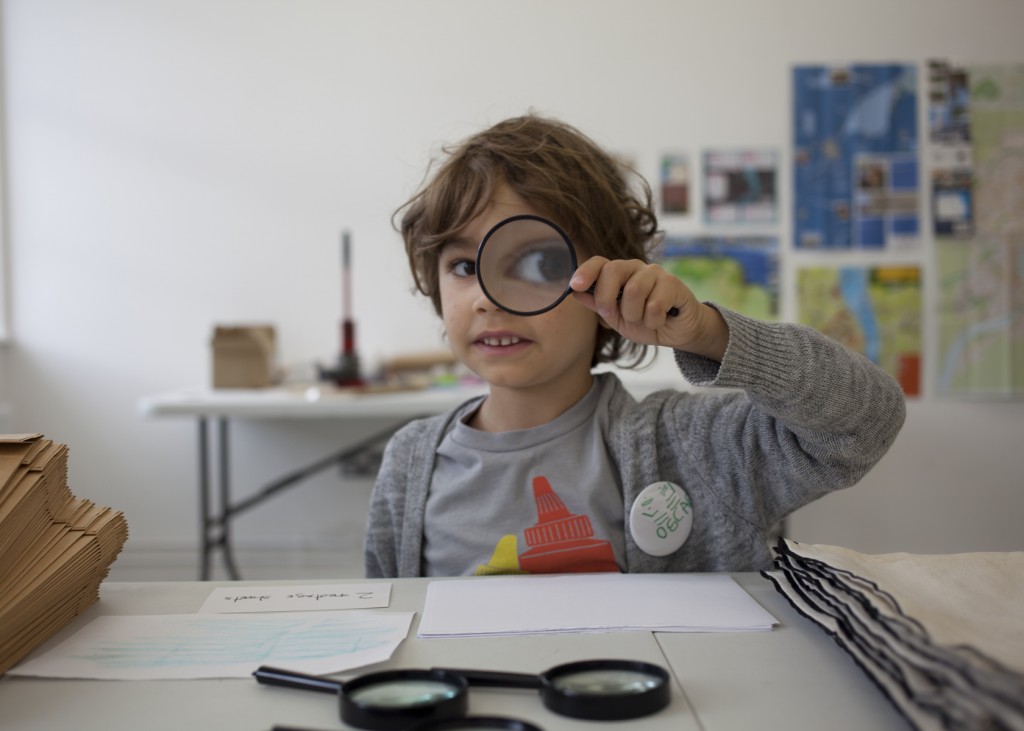 This was an important experience for me for both the workshop and learning about the political history of Derry.
I loved being able to learn about the landscape of the city from the children's perspective and helping them to explore city spaces with different senses than they were used to using. The children were all incredibly focused on finding plants and insects and organizing them back in the gallery–a great thing to see. Together we learned how we can interact, care for, and enjoy our local habitats.
Thanks to Andrea, Sara Greavu, and the CCA for organizing.
Radio Aktiv Sonic Deep Map (2013)

SUPERKILEN – Extreme Neoliberalism Copenhagen Style

Download our guide:

Video interview:

Watch our interview of SeedBroadcast, a mobile project that is part seed library and part seed-saving-story-collecting machine-recording the stories of seed saving, farming, and food sovereignty work being done around the US.

BOOK: Deep Routes

Bonnie co-edited this collection of essays that reflect on who gets to define a region and what the struggles are in relation to being in a place and demanding social justice across many issues and terrains.

---

Download a poster Bonnie made about biodiversity in a vacant lot in the Amager borough of Copenhagen, in collaboration with biologist, Inger Kærgaard, ornithologist, Jørn Lennart Larsen and botanist, Camilla Sønderberg Brok: A BRIEF TAXONOMY OF A LOT

---

We made and installed a network of bat houses in Urbana, Illinois, to support the local and regional bat population, but also to begin a conversation about re-making the built environment.
READ MORE

---

BOOK REVIEW:

We write often about artists and art groups that work with putting 'culture' back in agriculture. Here is a new favorite: myvillages, a group of three women based in Germany, the Netherlands, and the UK. Read more...