We've been building A. a new bed. We wanted it to be a bed of dreams! It had to be a place for her to tuck in and hide. I remember cubby holes and hiding places being the best when I was small. The bed area would double as her bedroom in the corner of ours. We live in a small apartment in a city with expensive real estate, so our office is in what maybe should be her bedroom, but we are not ready to move our workspace. Her bed also had to have a place to store her toys and books plus some hooks for hanging things. It needed a mattress and a new duvet cover. It should also have a lamp to read by. A tall order, but we came up with a solution.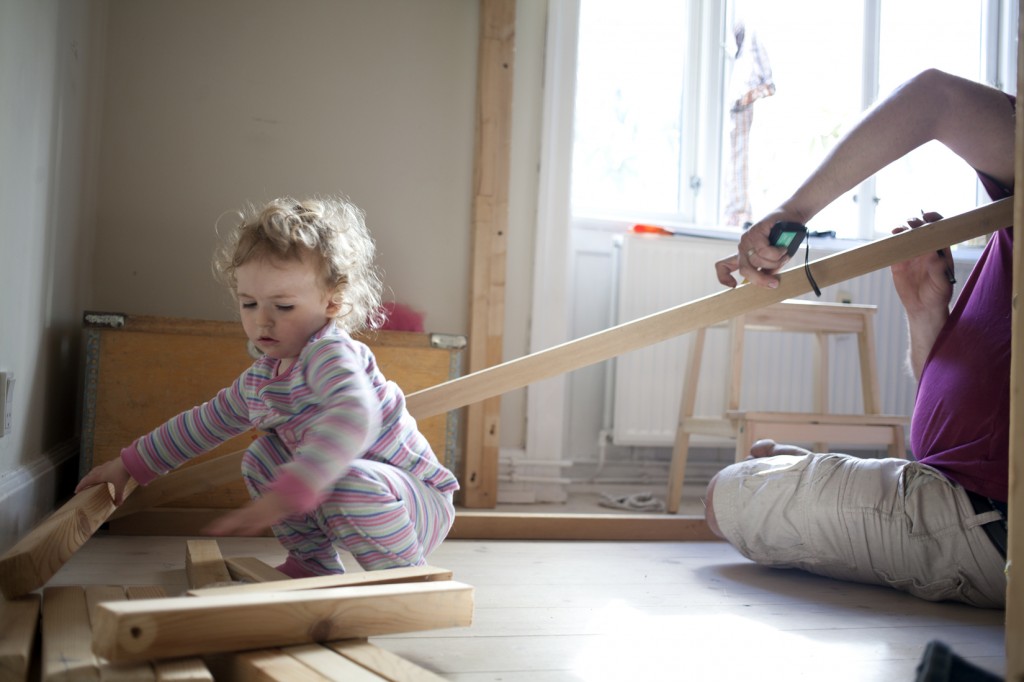 Over several weeks we gathered materials–scrap wood, found mattress, an old lamp at a flea market, and some pretty fabric at another flea market. Brett put together the frame one weekend and added to it over several more. He often had help while he worked.
The result is a tiered side that lets A. peek down on us but duck down and hide if she wants.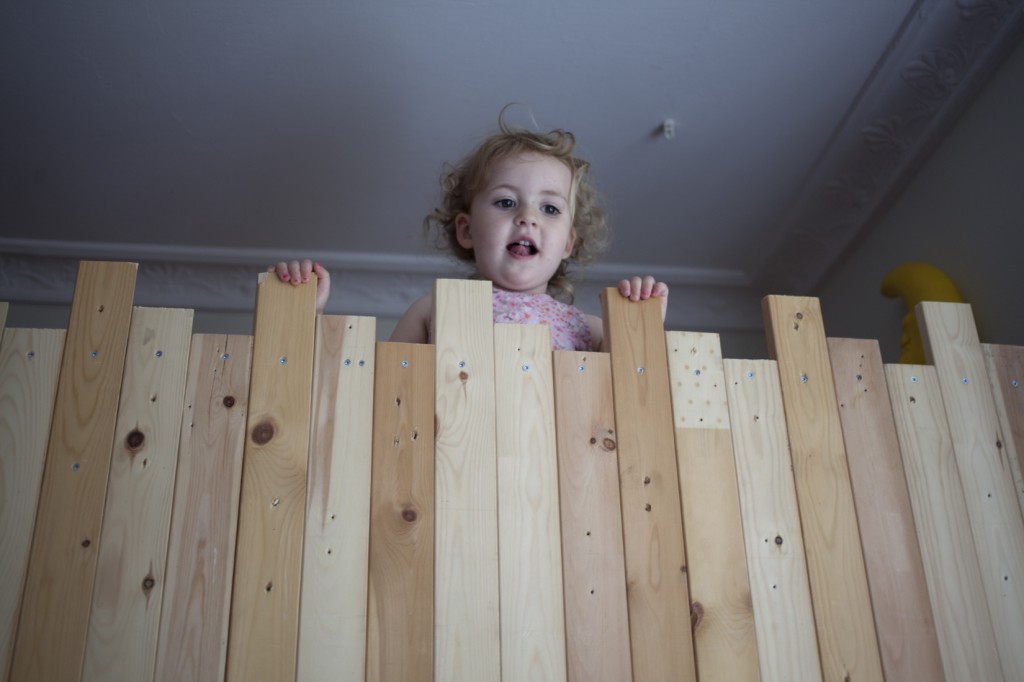 A ladder to climb up…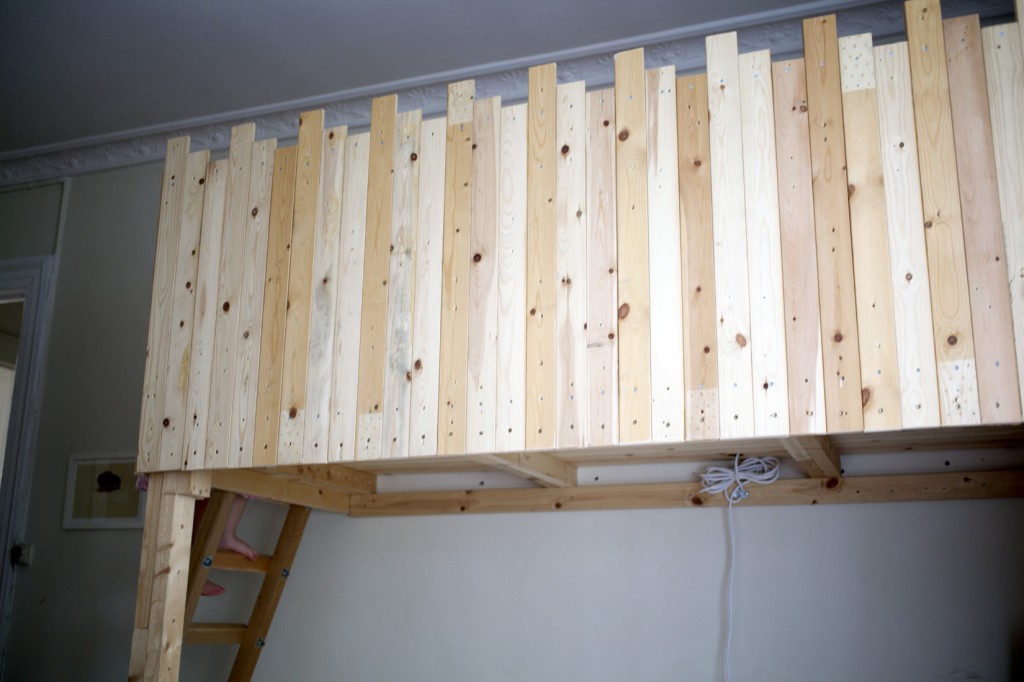 A book shelf with a growing collection of books and a funny, octopus hook.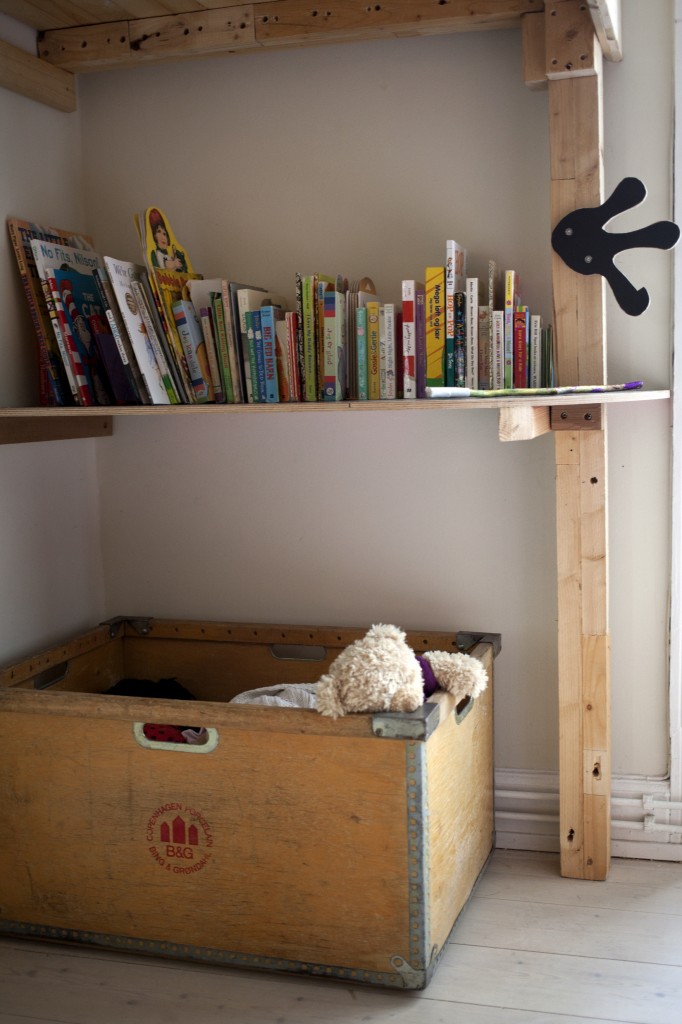 The Treehouse Bed of Dreams is now done, a new addition to our house of handmade things.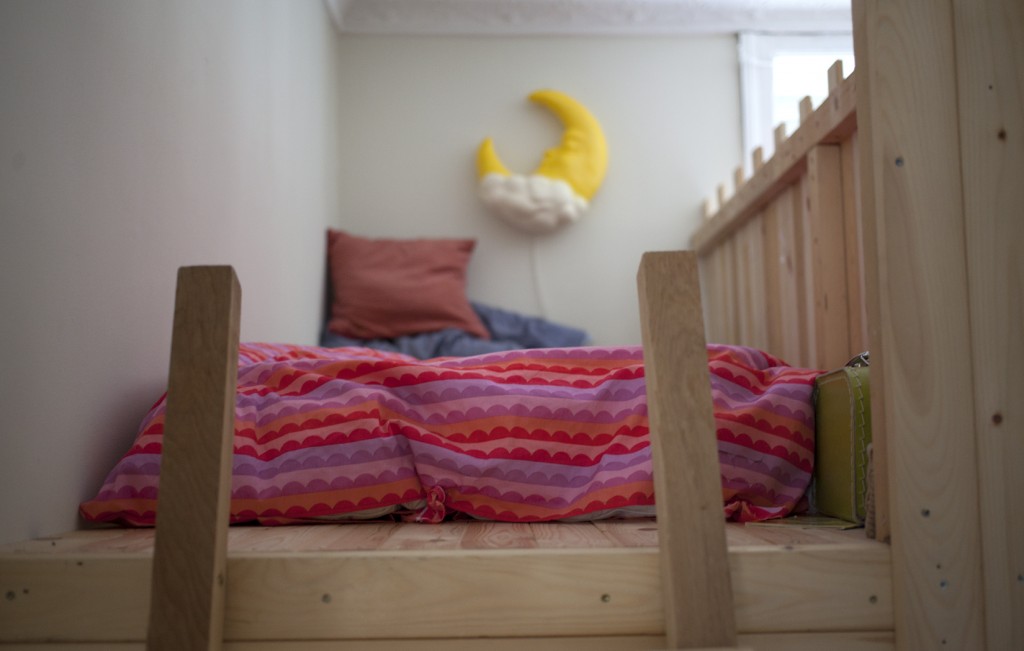 A. likes to play up there–climbing up and down the ladder–but so far she hasn't slept there. A project for another day.
Radio Aktiv Sonic Deep Map (2013)

SUPERKILEN – Extreme Neoliberalism Copenhagen Style

Download our guide:

Video interview:

Watch our interview of SeedBroadcast, a mobile project that is part seed library and part seed-saving-story-collecting machine-recording the stories of seed saving, farming, and food sovereignty work being done around the US.

BOOK: Deep Routes

Bonnie co-edited this collection of essays that reflect on who gets to define a region and what the struggles are in relation to being in a place and demanding social justice across many issues and terrains.

---

Download a poster Bonnie made about biodiversity in a vacant lot in the Amager borough of Copenhagen, in collaboration with biologist, Inger Kærgaard, ornithologist, Jørn Lennart Larsen and botanist, Camilla Sønderberg Brok: A BRIEF TAXONOMY OF A LOT

---

We made and installed a network of bat houses in Urbana, Illinois, to support the local and regional bat population, but also to begin a conversation about re-making the built environment.
READ MORE

---

BOOK REVIEW:

We write often about artists and art groups that work with putting 'culture' back in agriculture. Here is a new favorite: myvillages, a group of three women based in Germany, the Netherlands, and the UK. Read more...