An Edge Effect: Art & Ecology in the Nordic Landscape
The edge effect is this idea that the more edge you create, the more biodiversity you create, where a meadow meets a forest or a piece of water meets a meadow. Two different ecologies meet. Two different kinds of landscapes meet … that is where you find the most biodiversity at that edge.
– Nils Norman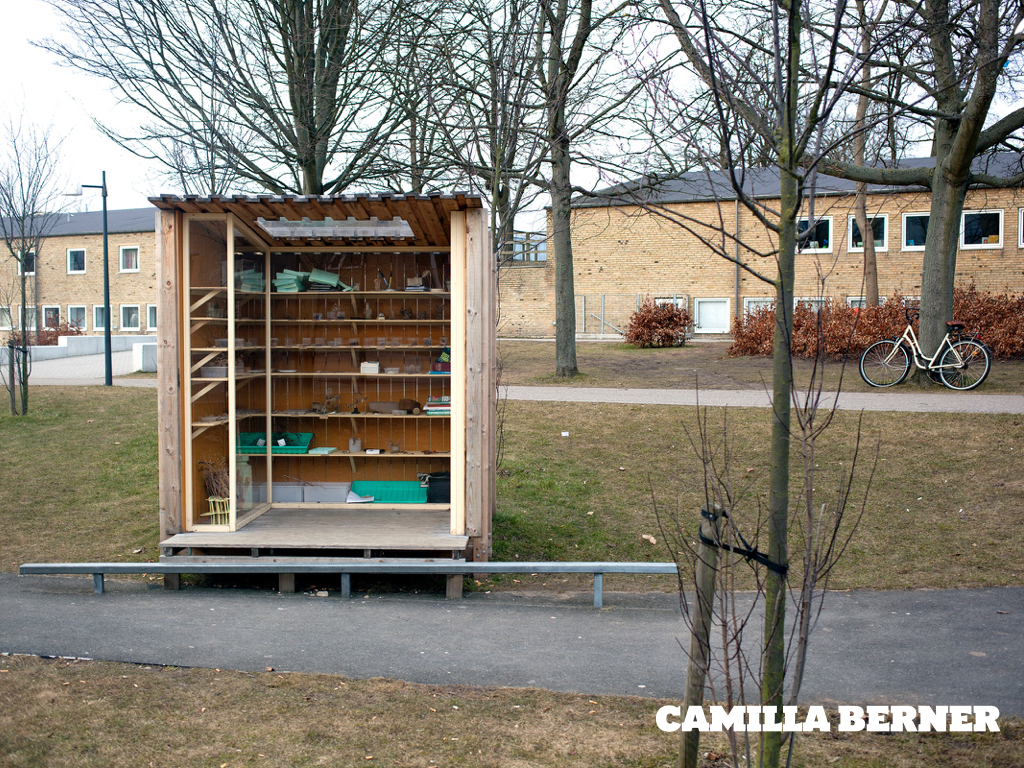 As an extension of the writing we have done here on The Mythological Quarter and as a way to understand my newly adopted home in the Nordic countries, I have recently completed editing AN EDGE EFFECT: ART & ECOLOGY IN THE NORDIC LANDSCAPE.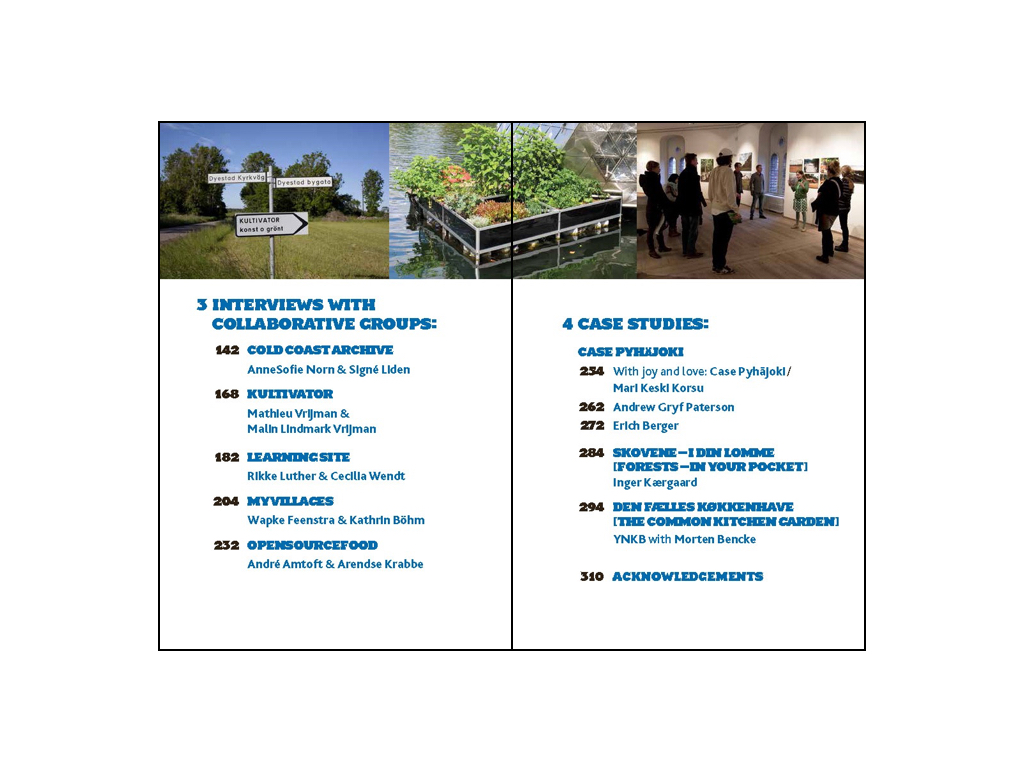 AN EDGE EFFECT took two years to complete and features two new essays from curators,  Sue Spaid ("Spellbound: On Breaking the Spell Cast on Practical Artistic Action") and Anne Sophie Witzke ("Hybrid Ecologies"). It also includes three case studies: an exhibition – Skovene – i din lomme [Forests – in your pocket]; a gathering to address nuclear power from a culture perspective – Case Pyhäjoki; and an artist gardening project – Den Fælles Køkkenhave [The Common Kitchen Garden]. The book's overall structure is one of a handbook of contemporary environmental art practices in the Nordic region.
In making the book, I followed my own interests focusing on artists and arts groups who are working in expanded ways–connecting with others via interdisciplinary and discursive modes of artistic practice. I also followed a network of artists who have previously collaborated, tracing a community of practitioners who work on similar themes related to the environment. These artists are conducting their own research into plant breeding, bio-diversity, and bio-remediation. They are saving seeds, composting, and collaborating in the field.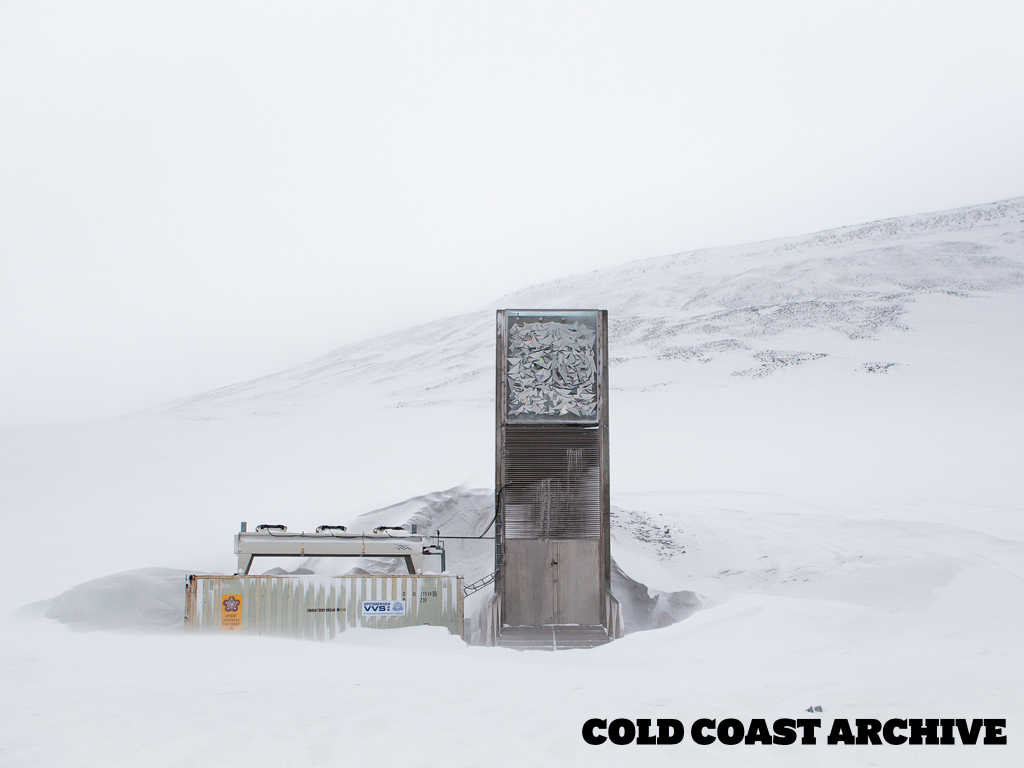 The artists in this book are above all responding to the rapid changes that are occurring in our anthropogenic era. They are connected to a multitude of publics beyond the art world—climate scientists, seed-bank engineers, farmers, urban planners, architects, economists, professional foragers—and they approach their subjects with differing perspectives from the practical urban planning solution to the poetic, such as field recordings of weather patterns to hear an unpredictable future. Prior artistic generations approached the landscape as a source of inspiration and awe, or as an opportunity to create the facsimile of a cultural or picturesque ideal. Whether the artist is working with urban gardens and edible plants, or with anti-nuclear activism or the sounds of collapsing cities left behind by the coal industry, this book is a collection of approaches and possibilities for what life in the Anthropocene might be like and what could be done to shift us to other futures.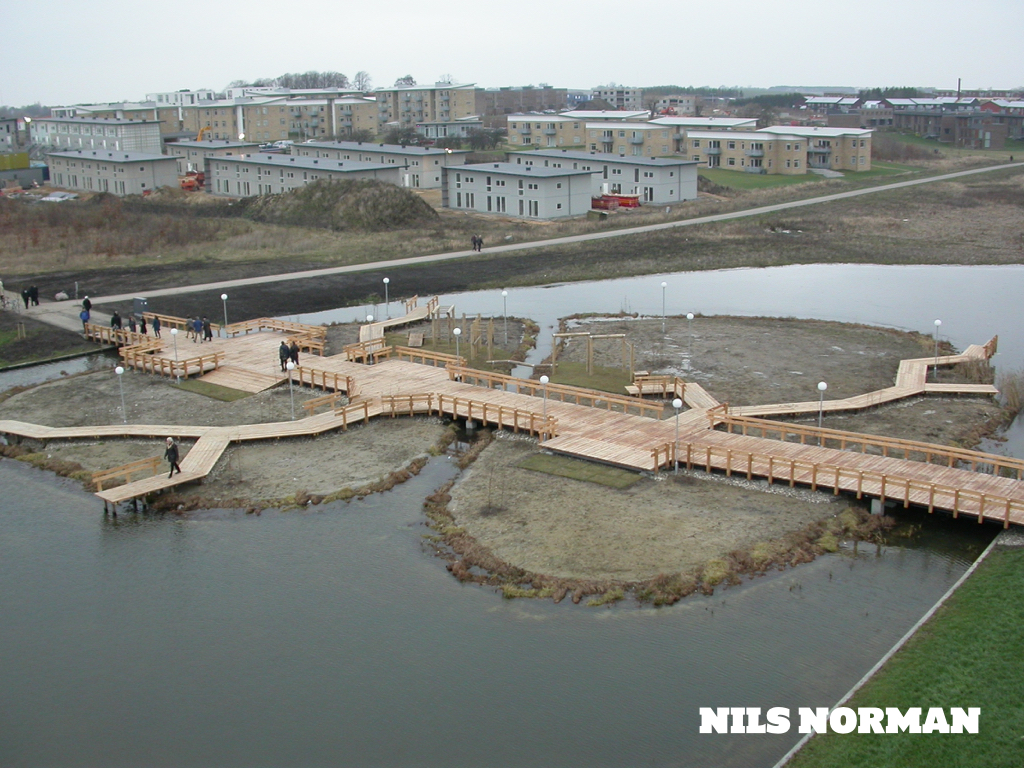 To build a resilient planet, one that is biodiverse and can withstand trauma, requires a broad mix of approaches and expanded relationships. The included interviewees are:
Camilla Berner, Jane Jin Kaisen, Nance Klehm, Marie Markman, Nils Norman, Nis Rømer, Åsa Sonjasdotter, Cold Coast Archive: Signe Lidén / Annesofie Norn / Steve Rowell, Kultivator: Mathieu Vrijman & Malin Lindmark Vrijman, Learning Site: Rikke Luther & Cecilia Wendt, Myvillages: Kathrin Böhm / Wapke Feenstra / Antje Schiffers, Open Source Food: André Amtoft & Arendse Krabbe
I spent 2013 traveling and conducting the interviews in person and via Skype. During that time I attended Case Pyhäjoki in rural Finland and worked with artists and activists there on fighting a proposed nuclear power plant. I worked with Inger Kærgaard in creating an exhibition design for her "forest festival"–Skoven- i Din Lomme.  The interview process took me to a farm in rural Sweden, a camp against nuclear power in rural Finland, and to a huge, edible plants garden built into a suburban front lawn outside of Aarhus, Denmark.  I spent 2014 editing the book along with the help of Half Letter Press (Brett Bloom and Marc Fischer). My involvement in making this book is personal and directly relates to my own collaborative art practice.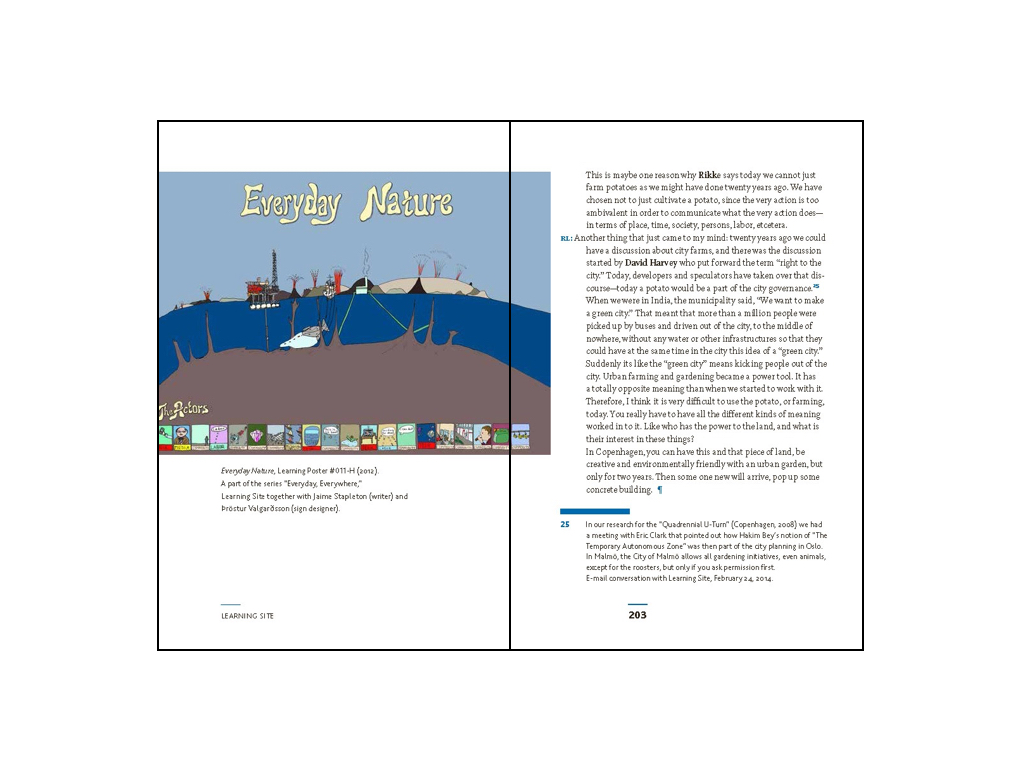 Through the interview process different themes arose that became central to the book and that will continue to inform my research going forward. One of the most important ideas that came up was a focus on social ecology. Social ecology originally appeared in the work of green philosopher, Murray Bookchin. It puts forward the idea that any forward movement in a fight to create a better environment, or relationship with the existing environment, must begin with addressing inequality and oppression in society.  Many of the artists which I included in the interview section of the book have themes of social ecology in their work. For example, the work of Danish artist, Jane Jin Kaisen focuses around militarization and trauma in South Korea and the work of collaborative group, Open Source Food, raises awareness of the plight of asylum seekers in Denmark. In each of their diverse art practices, these artists touch on environmental issues, but these get woven in to a larger discussion about political and social concerns. Thus discussing the environment and how society relates to it, becomes an important part of presenting a full picture of issues of injustice in the cultural work documented in AN EDGE EFFECT.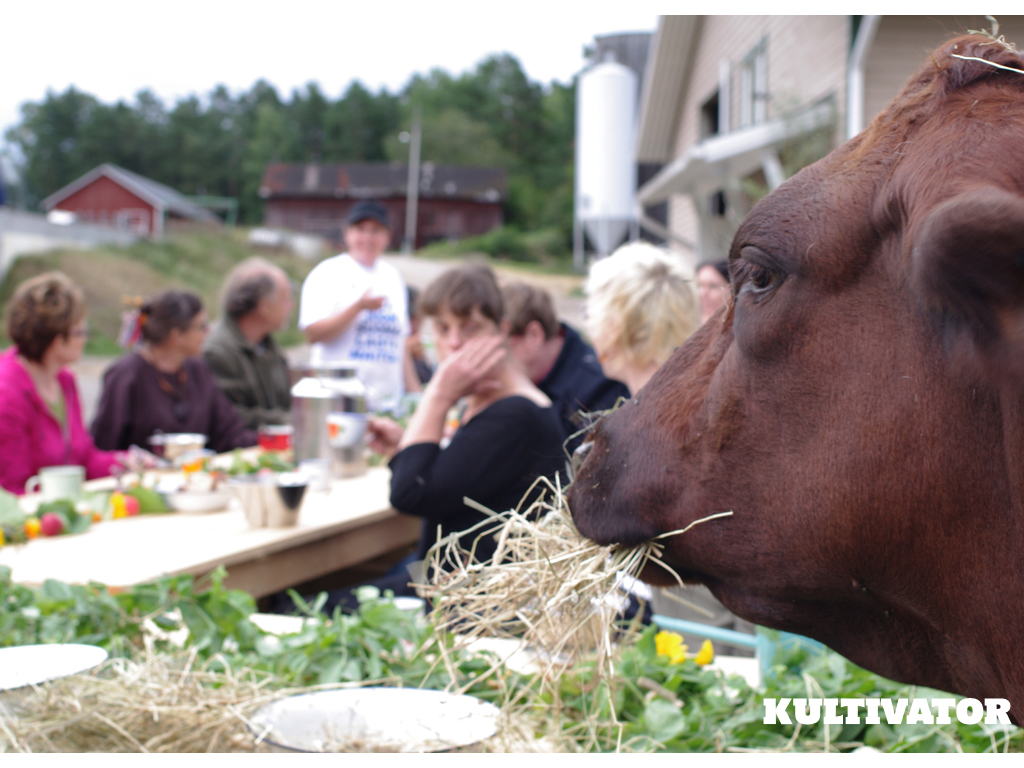 Another theme that arose in the making of the book was the ways in which the intersection of environmental and economic issues are reflected on by the included artists. Learning Site (Rikke Luther and Cecilia Wendt) has continually focused on "land" as a theme in their work–land use, land access, creating land, public land, cultivating land, making land (i.e. composting)–and have now turned their attention with recent projects into the economics surrounding land use, globally.  Myvillages (Kathrin Böhm, Wapke Feenstra, and Antje Schiffers) works with how economics can shape the way we relate to particular landscapes. This group has a particular focus on rural culture, specifically, small agricultural communities. Many these communities which Myvillages works with are transitioning from predominantly agricultural economies to new economies such as tourism and in the process,  as the arts group notes, developing new ways of relating to the landscape.
The book takes its name from permacultural philosophy as explained by interviewee, Nils Norman. Norman takes inspiration in his art practice from permacultural ideas. An edge effect is what happens when two different ecologies meet, so there is more opportunity to great bio-diverse and fecund landscapes when there are more ecologies meeting up–meadows and ponds, for example. I chose this concept for the book's title because it reflects the modes in which these artists and arts groups are working. Situating a cultural practice on a dairy farm in collaboration with dairy farmers, for example, with the work of Kultivator, or as in Norman's practice, collaborating with urban planners and city planners to develop new approaches to ecology in city space.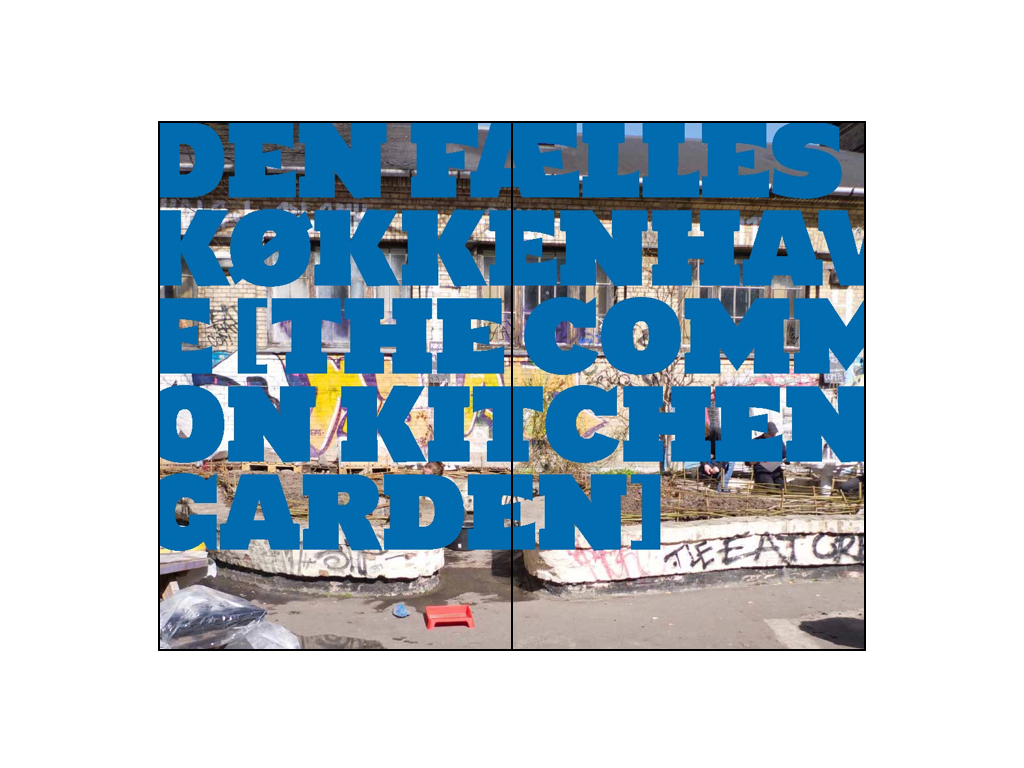 AN EDGE EFFECT: ART AND ECOLOGY IN THE NORDIC LANDSCAPE was made in collaboration with Half Letter Press and designer, Dejan Kršić. It can be ordered in book or PDF form from Half Letter Press.
Radio Aktiv Sonic Deep Map (2013)

SUPERKILEN – Extreme Neoliberalism Copenhagen Style

Download our guide:

Video interview:

Watch our interview of SeedBroadcast, a mobile project that is part seed library and part seed-saving-story-collecting machine-recording the stories of seed saving, farming, and food sovereignty work being done around the US.

BOOK: Deep Routes

Bonnie co-edited this collection of essays that reflect on who gets to define a region and what the struggles are in relation to being in a place and demanding social justice across many issues and terrains.

---

Download a poster Bonnie made about biodiversity in a vacant lot in the Amager borough of Copenhagen, in collaboration with biologist, Inger Kærgaard, ornithologist, Jørn Lennart Larsen and botanist, Camilla Sønderberg Brok: A BRIEF TAXONOMY OF A LOT

---

We made and installed a network of bat houses in Urbana, Illinois, to support the local and regional bat population, but also to begin a conversation about re-making the built environment.
READ MORE

---

BOOK REVIEW:

We write often about artists and art groups that work with putting 'culture' back in agriculture. Here is a new favorite: myvillages, a group of three women based in Germany, the Netherlands, and the UK. Read more...