It is possible to grow more edible things indoors than the odd basil plant on your window sill.
For example, blackberries!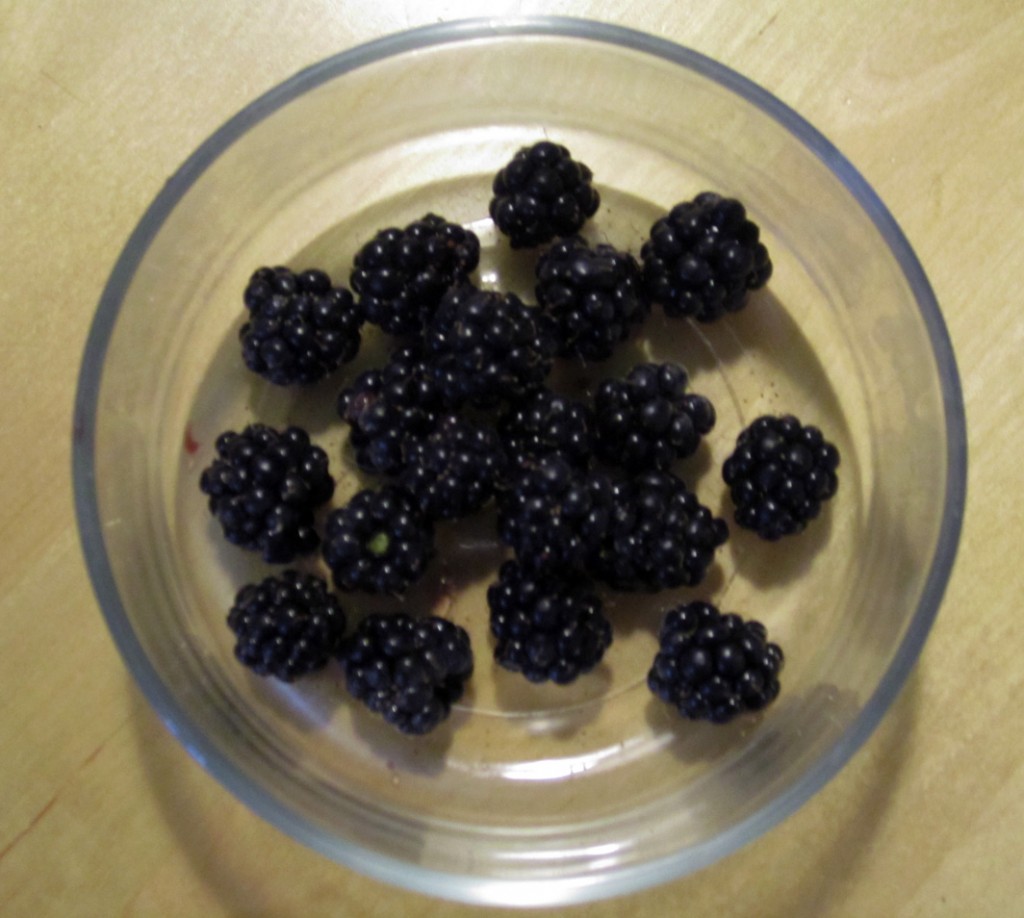 When we first moved to Copenhagen, we lived near a part of the city where blackberry bushes grow on the side of the road. Before we moved to our new apartment, we dug up a small blackberry plant to see how it would do inside. So far, so good. We had our first blackberry harvest on Friday and have been putting them on cereal all weekend.
The blackberry plant is doing well in the moderate sunlight of our front window. It grows in a medium-sized, black bucket with holes drilled in the bottom.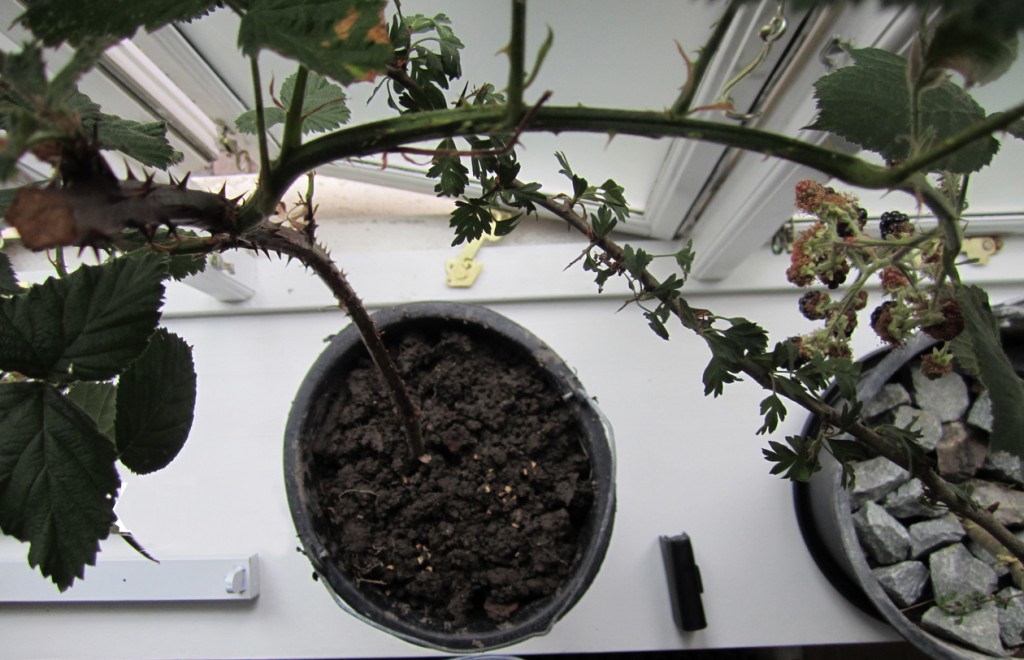 It does not seem to be getting much taller, but it is putting out leaves and fruit. Having fresh blackberries is my incentive to see what other types of foods we can grown indoors. Potatoes? Carrots? Maybe lettuce?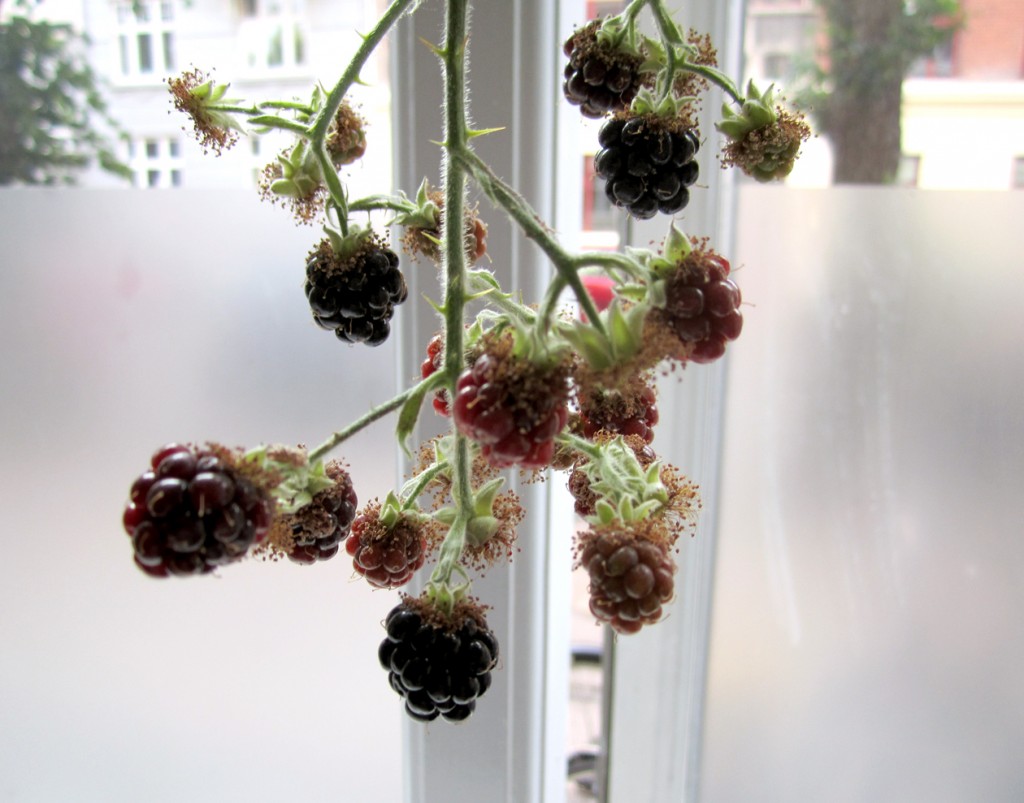 Radio Aktiv Sonic Deep Map (2013)

SUPERKILEN – Extreme Neoliberalism Copenhagen Style

Download our guide:

Video interview:

Watch our interview of SeedBroadcast, a mobile project that is part seed library and part seed-saving-story-collecting machine-recording the stories of seed saving, farming, and food sovereignty work being done around the US.

BOOK: Deep Routes

Bonnie co-edited this collection of essays that reflect on who gets to define a region and what the struggles are in relation to being in a place and demanding social justice across many issues and terrains.

---

Download a poster Bonnie made about biodiversity in a vacant lot in the Amager borough of Copenhagen, in collaboration with biologist, Inger Kærgaard, ornithologist, Jørn Lennart Larsen and botanist, Camilla Sønderberg Brok: A BRIEF TAXONOMY OF A LOT

---

We made and installed a network of bat houses in Urbana, Illinois, to support the local and regional bat population, but also to begin a conversation about re-making the built environment.
READ MORE

---

BOOK REVIEW:

We write often about artists and art groups that work with putting 'culture' back in agriculture. Here is a new favorite: myvillages, a group of three women based in Germany, the Netherlands, and the UK. Read more...