Haven, an art garden event
HAVEN is an exhibition in a garden. It was curated by the gardener.
Friday night we stopped by the HAVEN opening at B-huset, an artist run building that houses artists' studios and events. B-huset is an old school building and the studios are in the old classrooms. A community as well as a space for work, B-huset artist, Anne Skole Overgaard made the garden of raised beds in front of the building, from which the artists often pick at lunch time. Though she grew the garden and organized the exhibition, these were not her  only contributions. Her large painting of  strawberry plants  hung in the studio turned gallery inside B-huset.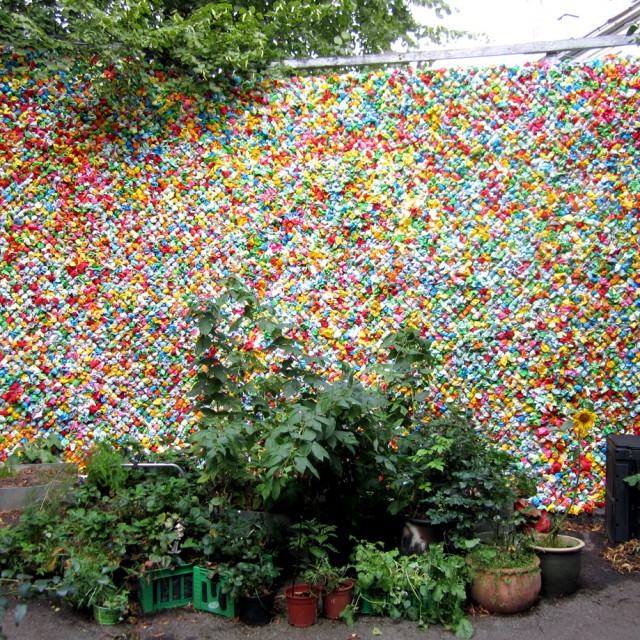 We spent the most of our time at the HAVEN opening outside discussing the process of making the garden with Overgaard. She worked with friends to collect a variety of containers, from lined milk crates to old bike carts,  and had soil delivered from the city to fill them. The experience of putting the huge pile of soil the city dropped off into all of the containers, gave her new found respect for the agricultural life.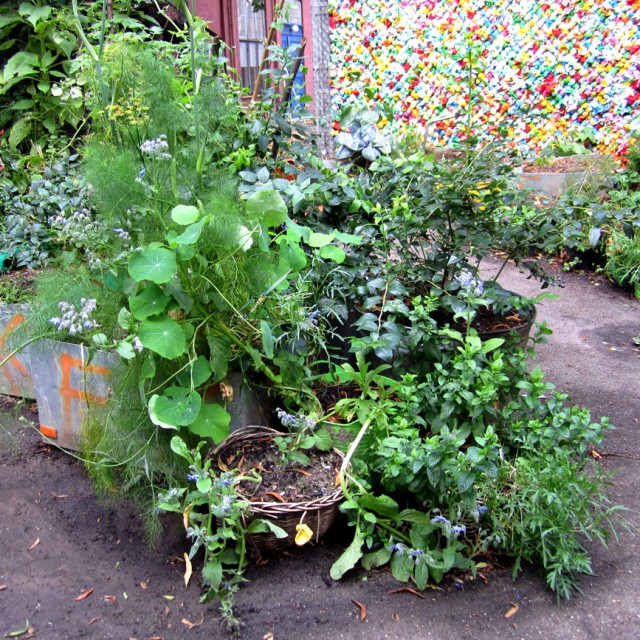 The garden is also a personal project for Overgaard. She has a blueberry plant and a small "Christmas" tree growing in the container garden.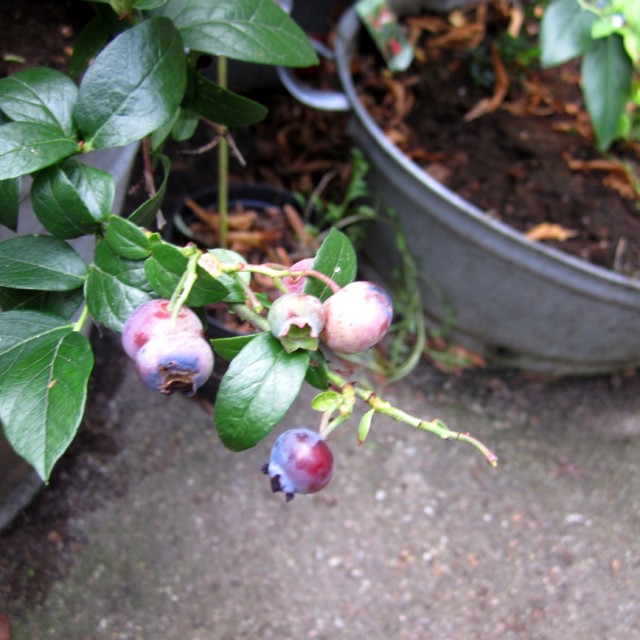 Both of these plants were gifts from her family and living in a small city apartment, it is important to her to be able to have this space to grow the plants.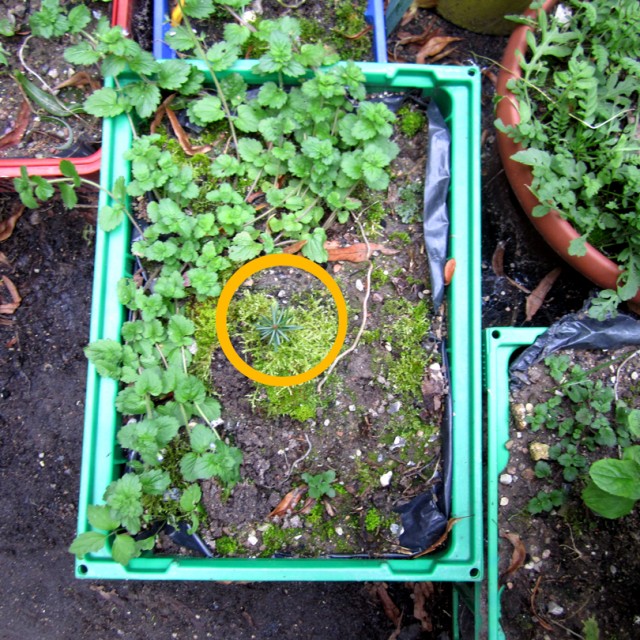 City gardening projects are proof that people find ways to cultivate plants no matter how limited their space is in an urban setting. Overgaard put a lot of individual energy into the cultivation of this container garden project and the tranquil environment it created was happily enjoyed by the B-huset community as well as HAVEN attendees.
Sofie Hessleholdt and Vibeke Mejlvangs, Learning Site, Kit Carlsen (who created the giant wall of paper flowers you see in the images above), and Søren Martinsen also had work in this cozy exhibition.
While admiring the garden, I spoke with Mille Rude, one of the organizers of B-huset about the space. She says the artist community at B-huset is very supportive with all helping the others out on projects. It functions as a non-profit, which in Denmark means it has some support from the municipality. Open for around two years now, the building is getting ready to expand next door. The new building will aptly be titled C-huset. No word on whether the garden will move with it.
Radio Aktiv Sonic Deep Map (2013)

SUPERKILEN – Extreme Neoliberalism Copenhagen Style

Download our guide:

Video interview:

Watch our interview of SeedBroadcast, a mobile project that is part seed library and part seed-saving-story-collecting machine-recording the stories of seed saving, farming, and food sovereignty work being done around the US.

BOOK: Deep Routes

Bonnie co-edited this collection of essays that reflect on who gets to define a region and what the struggles are in relation to being in a place and demanding social justice across many issues and terrains.

---

Download a poster Bonnie made about biodiversity in a vacant lot in the Amager borough of Copenhagen, in collaboration with biologist, Inger Kærgaard, ornithologist, Jørn Lennart Larsen and botanist, Camilla Sønderberg Brok: A BRIEF TAXONOMY OF A LOT

---

We made and installed a network of bat houses in Urbana, Illinois, to support the local and regional bat population, but also to begin a conversation about re-making the built environment.
READ MORE

---

BOOK REVIEW:

We write often about artists and art groups that work with putting 'culture' back in agriculture. Here is a new favorite: myvillages, a group of three women based in Germany, the Netherlands, and the UK. Read more...