The Alphabet Tower is live. Get the poster!
On Saturday, we had the opening of Household Ecologies #5: The Alphabet Tower. It was a lot of fun to see our experimental play gym made from recycled materials getting so much use from the all the children who came to the opening. We will have a post devoted to the exuberant play that happened later in the week, but we wanted to share a little bit of the party with those that couldn't be there.
To celebrate the opening of our family collaborative project, we are sharing the poster as a free download. Click here to download the poster.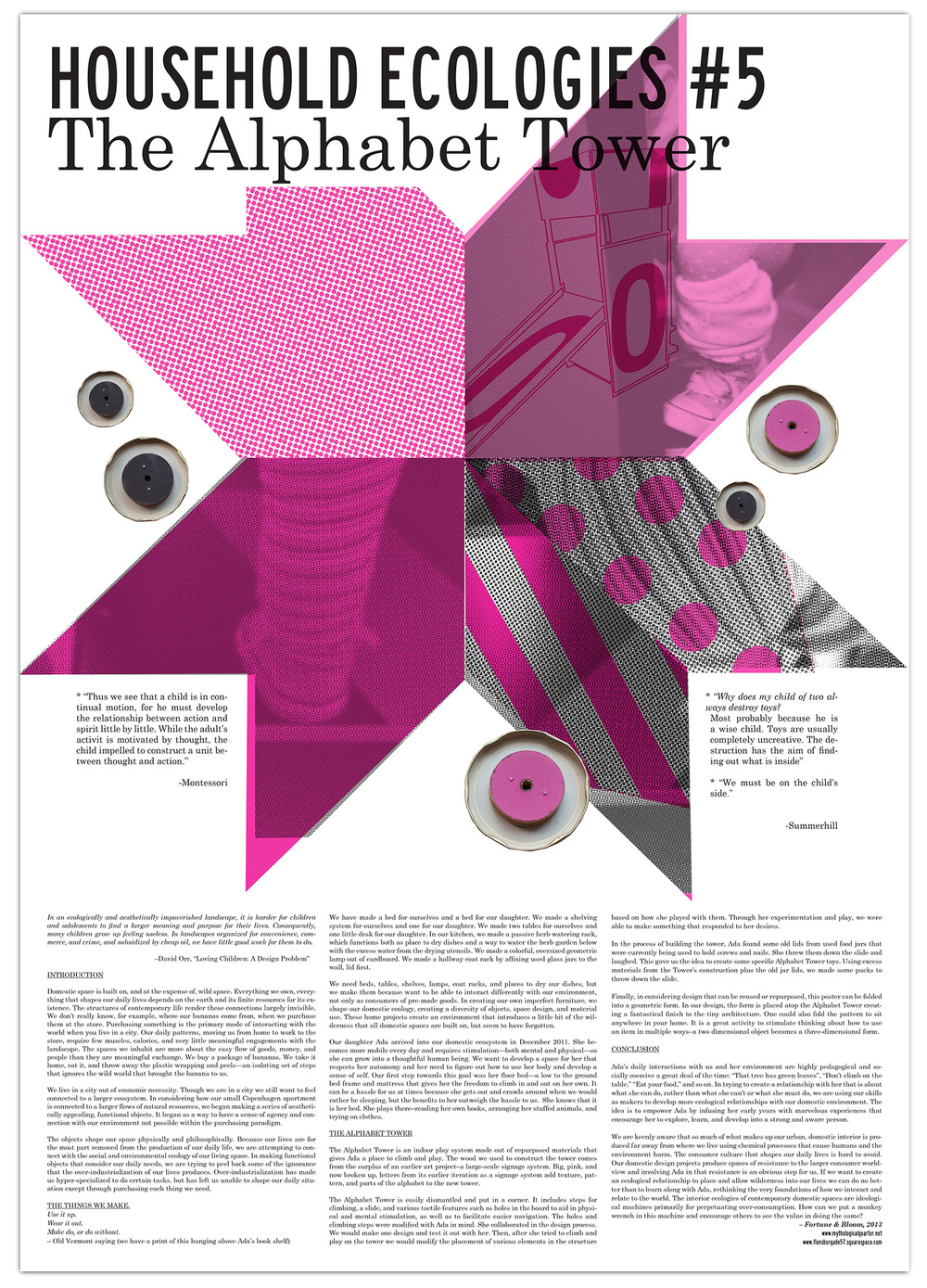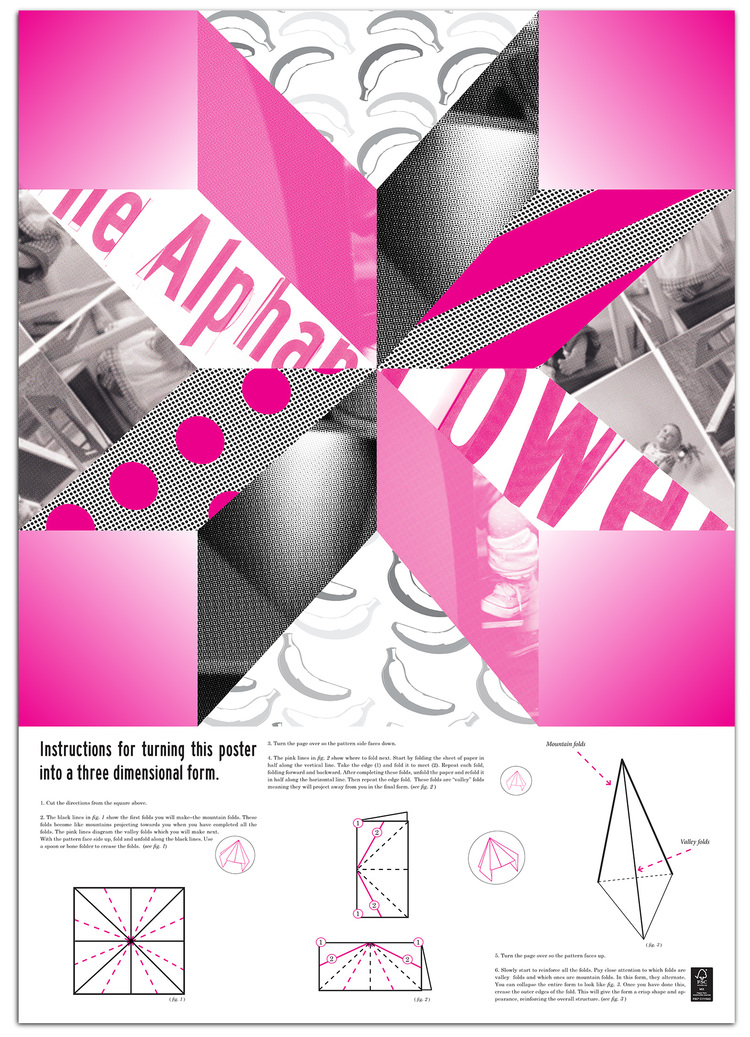 If you would like a copy mailed to you, get in touch at bonniefortune
[at] gmail.com and we will send you a copy of the beautiful, double sided poster
printed on FSC certified paper.
The poster folds up into a toy. Here are some folks trying to fold the geometric shape at the opening and then wearing it as a hat.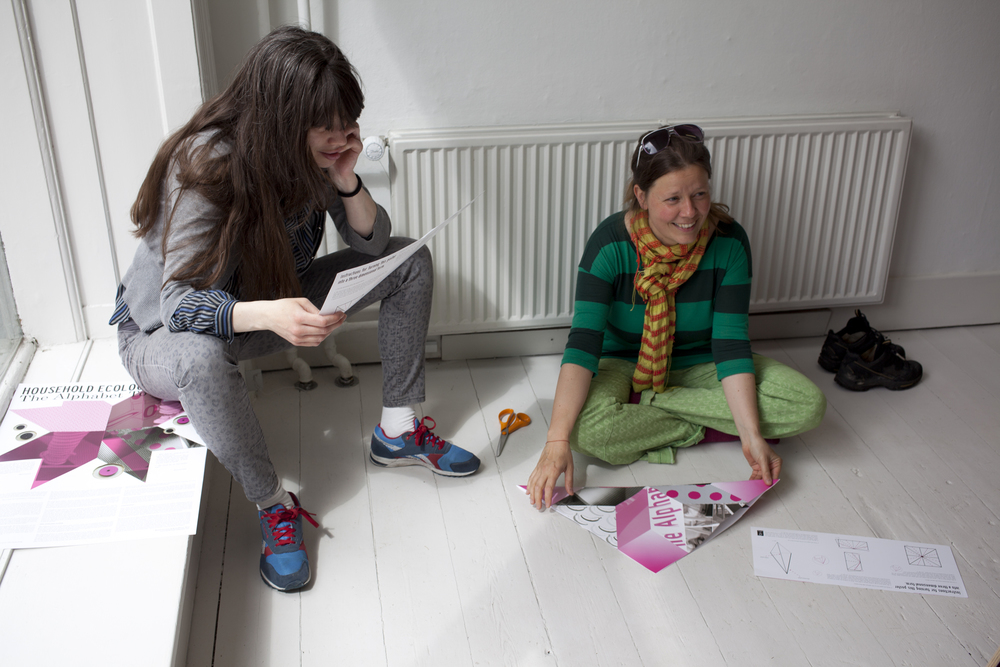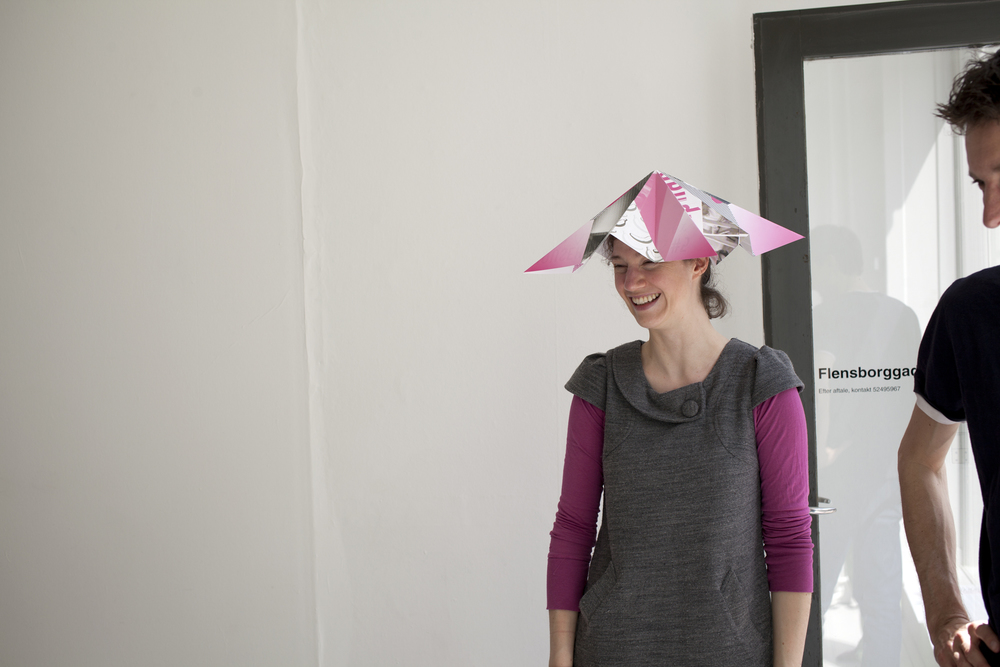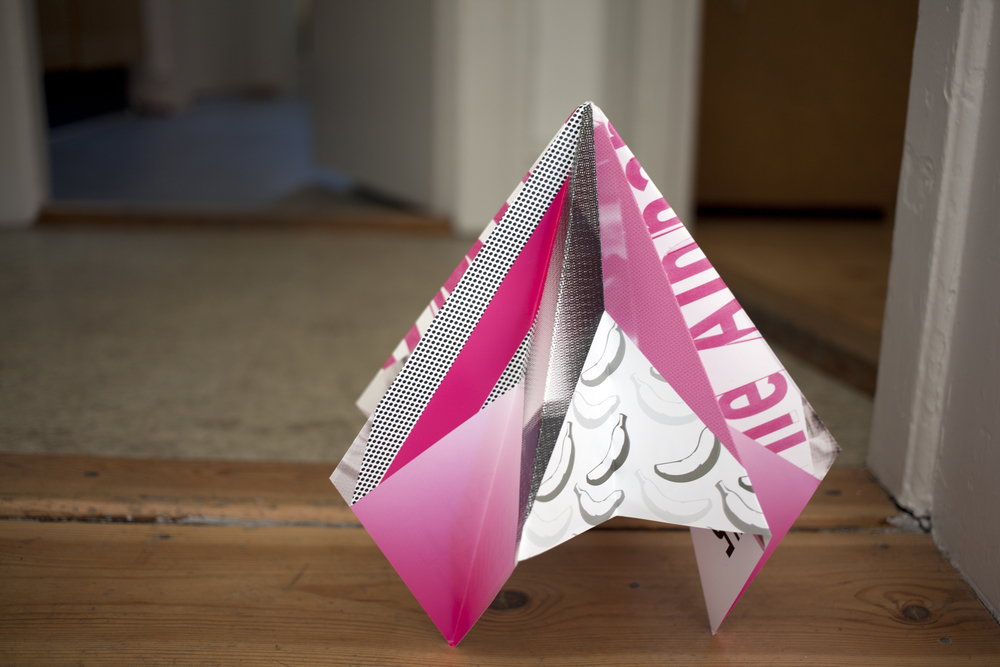 Radio Aktiv Sonic Deep Map (2013)

SUPERKILEN – Extreme Neoliberalism Copenhagen Style

Download our guide:

Video interview:

Watch our interview of SeedBroadcast, a mobile project that is part seed library and part seed-saving-story-collecting machine-recording the stories of seed saving, farming, and food sovereignty work being done around the US.

BOOK: Deep Routes

Bonnie co-edited this collection of essays that reflect on who gets to define a region and what the struggles are in relation to being in a place and demanding social justice across many issues and terrains.

---

Download a poster Bonnie made about biodiversity in a vacant lot in the Amager borough of Copenhagen, in collaboration with biologist, Inger Kærgaard, ornithologist, Jørn Lennart Larsen and botanist, Camilla Sønderberg Brok: A BRIEF TAXONOMY OF A LOT

---

We made and installed a network of bat houses in Urbana, Illinois, to support the local and regional bat population, but also to begin a conversation about re-making the built environment.
READ MORE

---

BOOK REVIEW:

We write often about artists and art groups that work with putting 'culture' back in agriculture. Here is a new favorite: myvillages, a group of three women based in Germany, the Netherlands, and the UK. Read more...