Happy New Year from the Mythological Quarter. We spent the first part of 2014 riding out the polar vortex in Southwest Florida. We are now back in Copenhagen and ready to bring you a new year of stories from our neighborhood, book reviews, information on projects we are working on, and pictures of public phenomena—i.e., interesting ways people are using public space. For example, while walking around the neighborhood in Florida we saw this amazingly well decorated front yard.
The front lawn becomes an ersatz public forum for self expression in the United States. These folks were expressing the heck out of themselves via their extensive collection of pink flamingos and tourist flotsam in the form of flip flops found on the nearby beach. We were impressed by their efforts. It made for a respite from the homogenous surrounding landscape of sprayed lawns and cookie cutter beach mansions, and it brightened our New Year's celebrations.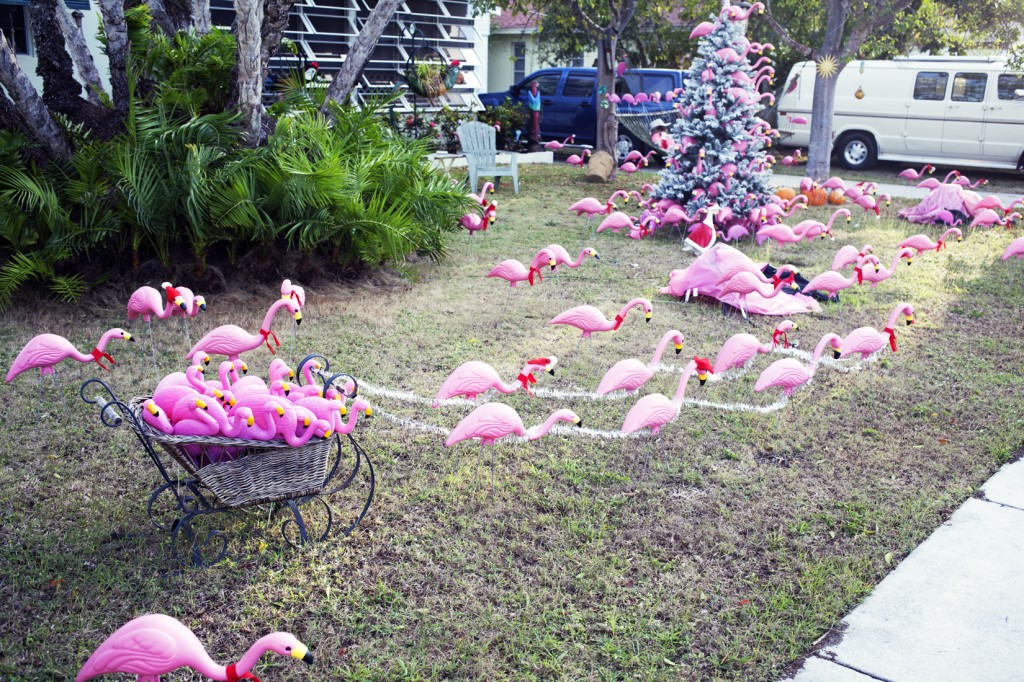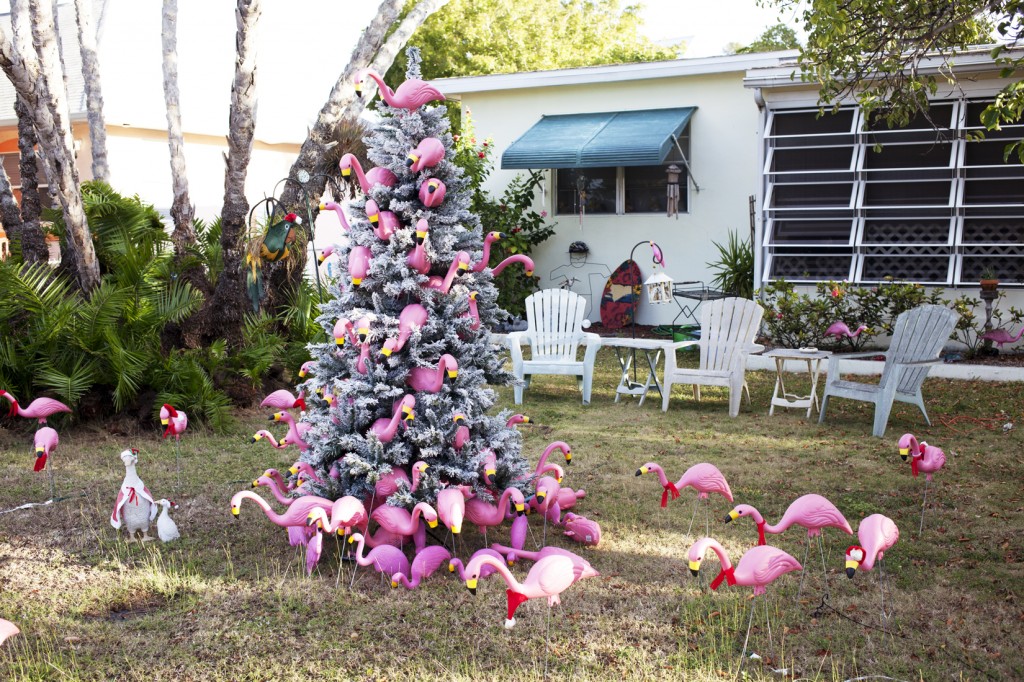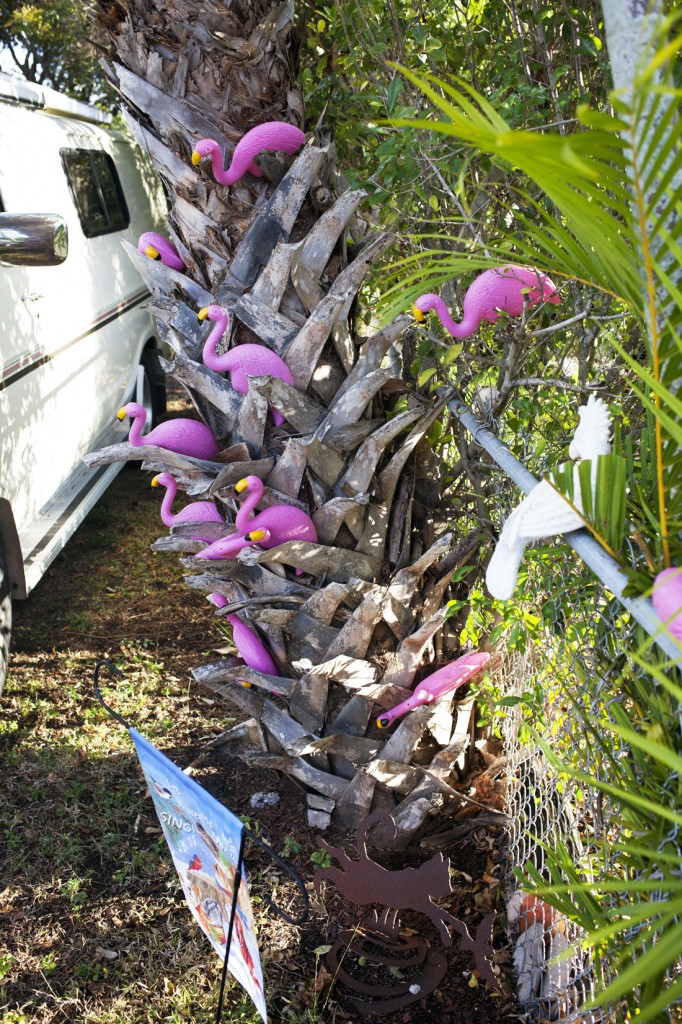 One important thing that we missed while visiting the U.S. was the great walking and biking culture associated with life in Copenhagen. Too much of our time visiting was spent riding or driving around in cars. Vast amounts of the current U.S. landscape are focused on car accessibility.  Living in cities designed on the scale of cars, not people, is alienating. We look forward to the time when walk- and bike-ability is a deciding factor in the planning of U.S. cities.
Radio Aktiv Sonic Deep Map (2013)

SUPERKILEN – Extreme Neoliberalism Copenhagen Style

Download our guide:

Video interview:

Watch our interview of SeedBroadcast, a mobile project that is part seed library and part seed-saving-story-collecting machine-recording the stories of seed saving, farming, and food sovereignty work being done around the US.

BOOK: Deep Routes

Bonnie co-edited this collection of essays that reflect on who gets to define a region and what the struggles are in relation to being in a place and demanding social justice across many issues and terrains.

---

Download a poster Bonnie made about biodiversity in a vacant lot in the Amager borough of Copenhagen, in collaboration with biologist, Inger Kærgaard, ornithologist, Jørn Lennart Larsen and botanist, Camilla Sønderberg Brok: A BRIEF TAXONOMY OF A LOT

---

We made and installed a network of bat houses in Urbana, Illinois, to support the local and regional bat population, but also to begin a conversation about re-making the built environment.
READ MORE

---

BOOK REVIEW:

We write often about artists and art groups that work with putting 'culture' back in agriculture. Here is a new favorite: myvillages, a group of three women based in Germany, the Netherlands, and the UK. Read more...