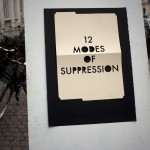 Traveling artist, environmental activist, and friend of the MQ, Katherine Ball was recently in Copenhagen on an artist residency. Ball put her series 12 Modes of Suppression  at YNKB, the very local (it's right next door) art space and artist-activist meeting center.
She wrote this about the exhibition:
Continue Reading →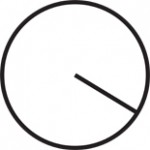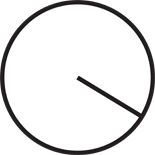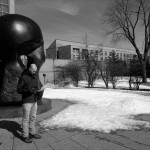 Here are some images of the recent transmission of the Sonic Deep Map that Radio Aktiv (Bonnie Fortune, Antye Greie-Ripatti, Brett Bloom) made.  It was made to continue our support of people, like Pro Hanhikivi, who are fighting to stop the building of an unnecessary and unneeded nuclear power […]
Continue Reading

→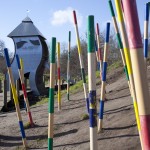 On the edge of Spring we took a tour to the edge of the city to celebrate. We visited Copenhagen's second largest park–Valby Park (Valby Parken), reclaimed from an old landfill 75 years ago. This year the sprawling park is celebrating its diamond anniversary with events planned throughout the year, much of […]
Continue Reading

→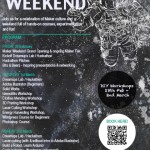 I visited Republikken for the first time, like many other people in Copenhagen, to have a meeting.  Republikken is the kind of space where people have meetings. It has a coffee bar, long wooden benches and counters with people working steadily on laptops. Several open workshops in the back on view where a […]
Continue Reading

→
Radio Aktiv Sonic Deep Map (2013)

SUPERKILEN – Extreme Neoliberalism Copenhagen Style

Download our guide:

Video interview:

Watch our interview of SeedBroadcast, a mobile project that is part seed library and part seed-saving-story-collecting machine-recording the stories of seed saving, farming, and food sovereignty work being done around the US.

BOOK: Deep Routes

Bonnie co-edited this collection of essays that reflect on who gets to define a region and what the struggles are in relation to being in a place and demanding social justice across many issues and terrains.

---

Download a poster Bonnie made about biodiversity in a vacant lot in the Amager borough of Copenhagen, in collaboration with biologist, Inger Kærgaard, ornithologist, Jørn Lennart Larsen and botanist, Camilla Sønderberg Brok: A BRIEF TAXONOMY OF A LOT

---

We made and installed a network of bat houses in Urbana, Illinois, to support the local and regional bat population, but also to begin a conversation about re-making the built environment.
READ MORE

---

BOOK REVIEW:

We write often about artists and art groups that work with putting 'culture' back in agriculture. Here is a new favorite: myvillages, a group of three women based in Germany, the Netherlands, and the UK. Read more...